Call me crazy, but I began planning Bubba's birthday around the 6 month mark. I wanted it to be really special and memorable (obviously he wouldn't remember it but still) and wanted every little detail to be perfect. 
Mickey Mouse Ears:I ordered black plastic headbands from Amazon and purchased stiff felt at Hobby Lobby. You can print out the template for the ears here. I then traced and cut out the ears, hot glued them onto the headbands, and added a pink bow for the girls attending :)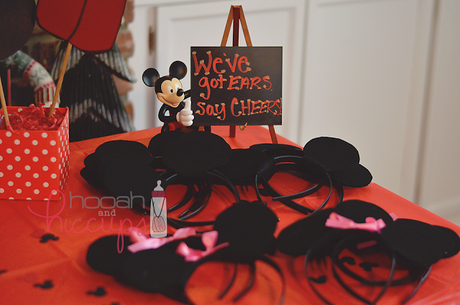 I made the cutouts of his glove, pants, 1, and ears from cardstock, hot glued chopsticks from the Dollar Store and stuck them into styrofoam filled boxes (also from the Dollar Store). I loved them because they were easy and such a cute little touch!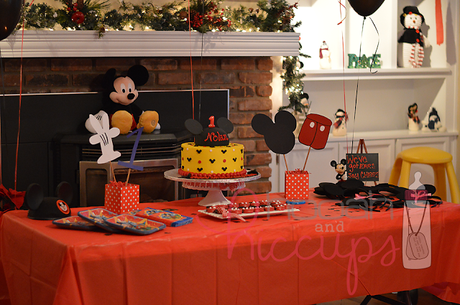 Mickey Mouse Chocolate Covered Oreos:I purchased red chocolate at Walmart (1 bag was plenty for a bag of Oreos), melted it in a microwavable bowl, and dipped each Oreo halfway into the choloate. I placed them in the refrigerator and let them cool for an hour or so and then added his buttons with icing!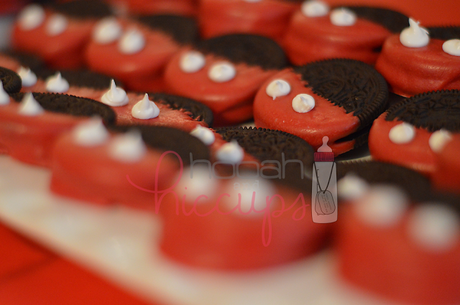 Mickey Mouse Ornaments:I made these as party favors for the guests to take home! Super easy: I bought a set of red Christmas bulbs (7 for $1 at the Dollar Store), and colored in the top with a black Sharpie. I bought white buttons from Hobby Lobby and hot glued them on. Voila! Easy and cute party favors!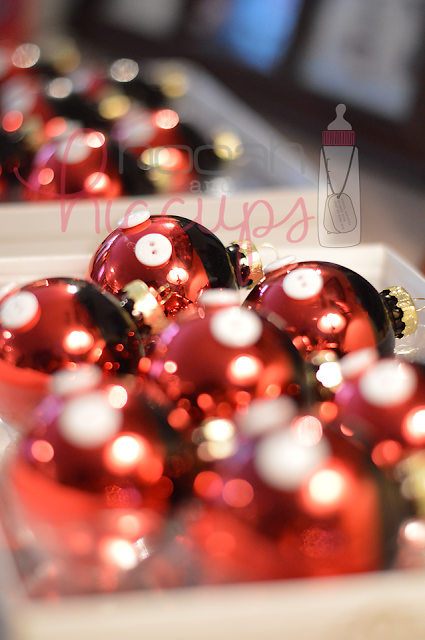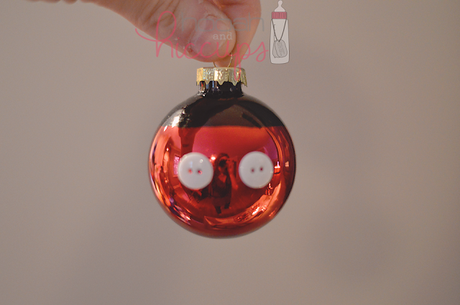 My little munchkin enjoying himself! His onesie was custom made from Remington's Rad Designs and a fellow blogger Katie from For Lauren and Lauren made his bow tie!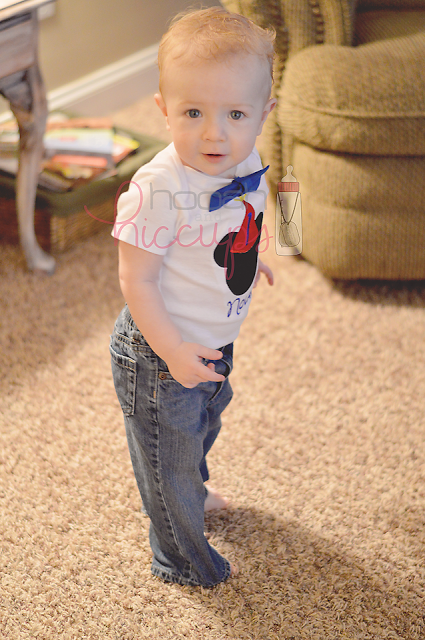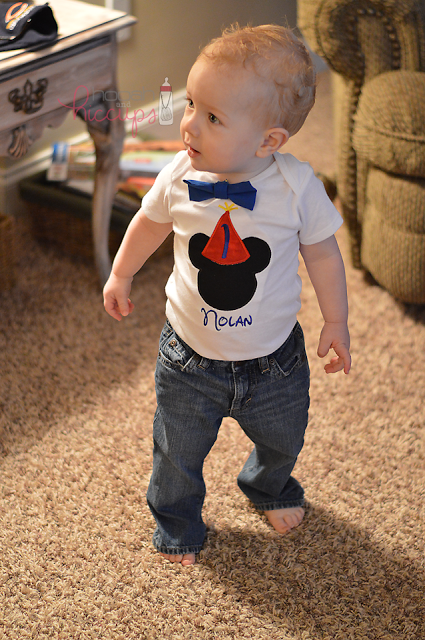 Food: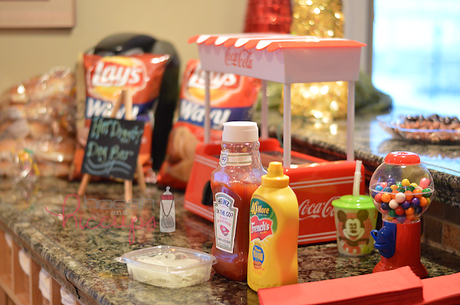 I wanted to keep with the theme, so cue Mickey Mouse "Clubhouse" Sandwiches, "Plutos Pizza" and a "Hot Diggity Dog Bar." I purchased the hot dog machine from Walmart.com and it was the hit of the party! I can't wait to reuse this for other parties.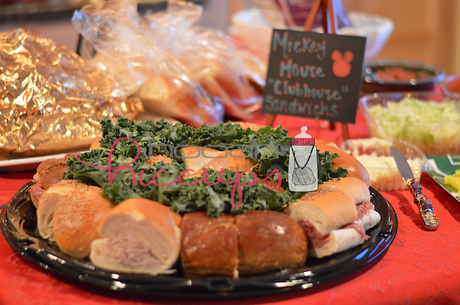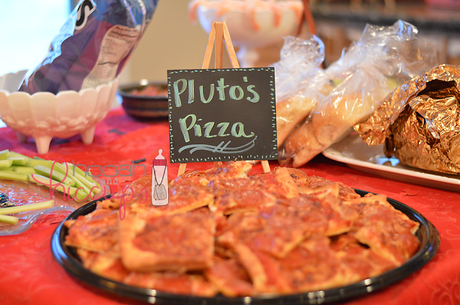 These are some of my friends from college who came to celebrate with us! I am so lucky to still have such an awesome group of girls in my life :)