New to little Indiana? Subscribe for free to my RSS feed. Thanks for stopping by!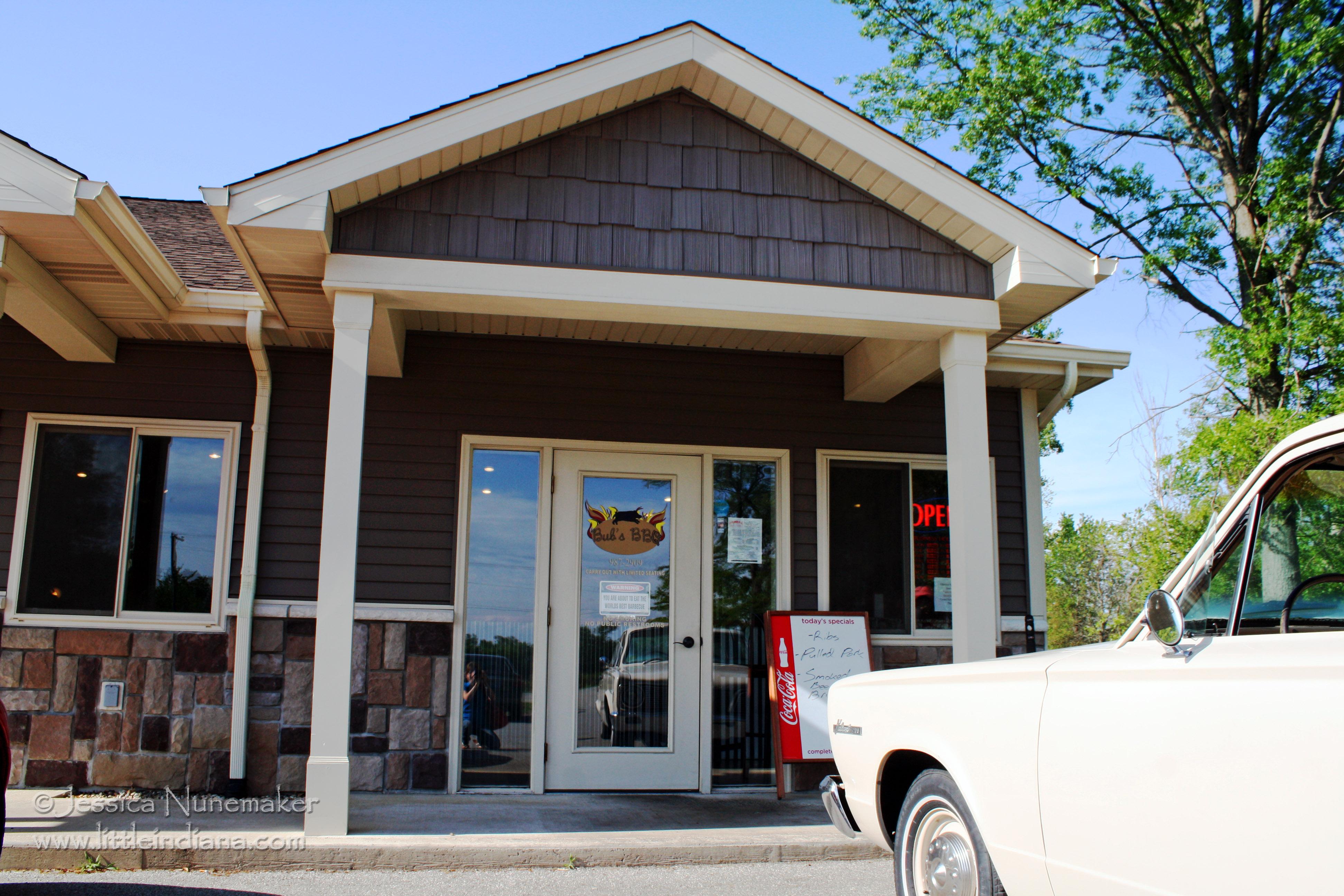 Bubs BBQ: DeMotte, Indiana
Commercial smokers are my new favorite thing because of the amazing, AMAZING food found at places like Bub's Barbecue in DeMotte, Indiana!
Smoked on-site, everything at Bub's BBQ is delicious–and homemade.
Bub's Barbecue in DeMotte, Indiana
Arrive early to guarantee a shot at your faves–this Indiana town locale is hoppin'! Bub's personal favorite is the BBQ Brisket.
Beating me to the punch, Hubs chose that as his dinner option (so it comes with two sides) while the kids and I went with the Pulled Pork Sandwich.
The sides are all homemade and wowza–it was a tough choice! The chalkboard menu is full of yummy things.
Bub's BBQ Food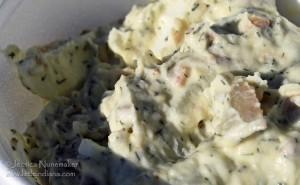 Bubs BBQ: DeMotte, Indiana
Kid #1 loved the Cowboy Beans. A sort of meaty chili full of beans, they had a slight kick that he couldn't get enough of.
Hubs and I fought over the Bourbon Fried Apples. Those would be so good on a cold Winter night–but absolutely fantastic on a warm Spring night!
But my favorite of all? The potato salad. I'm not usually all that big on potato salad. In fact, I usually skip it! But Bub's potato salad had so much flavor (oh the dill!) I ate the leftovers later that evening when no one was around.
I don't think hubs hangs on my every word…so it'll be our little secret, okay?
Go There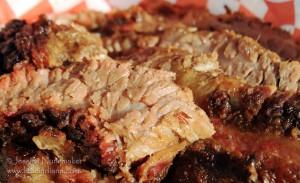 Bubs BBQ: DeMotte, Indiana
The owner, the "Bub" of "Bub's BBQ" gets up and starts using his commercial smoker at 4 AM. You could say that's dedication!
Mom and pop restaurants don't get any better than this. With an all homemade menu, you know it's going to be fabulous. Head on over to Jasper County and check it out!
Just don't forget to tell 'em that little Indiana sent you!
Find pictures in Indiana on my Flickr photostream or on the new little Indiana Tumblr blog.
Bub's BBQ
120 8th Avenue NE Ste 3
DeMotte, Indiana 46310
219.987.2909

View Larger Map
Don't miss a moment. Subscribe to little Indiana and receive instant updates to stay on top of everything "little."
little Indiana: Where to Stay, Play, and Eat in Small Towns in Indiana. Discovering Indiana's best small towns! Now get little Indiana on your Kindle.
Targeted. Relevant. Affordable! little Indiana advertising.