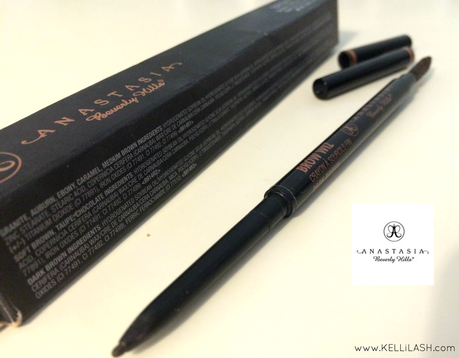 "If eyes are the windows to your soul then eyebrows must be the curtains, so make sure they're nicely drawn" - Anastasia Soare
Eyebrow pencil obsession alert ... and its very serious!
Lets face it, we are all now officially eyebrow mad today in the beauty world, so gone are the days of having just one eyebrow pencil choice. This now means not only are there tons of products to choose from but brands that are solely dedicated to just eyebrows. M
any people didn't or still don't realise just how important your eyebrows are to your whole appearance as they are the frame to your face, so if they are groomed then you really can be 
transformed, but avoid scary looking felt eyebrows as thats a look that no one can pull off, besides a cartoon character.
You shall know if you read my blog how much I love HD Brows and use my brow palette religiously but for those times when I am travelling, the HD palette just isn't the easiest thing to carry around and more for keeping on the dresser or in a kit. 
So in addition to that I have discovered a product that I honestly have fallen in love with for those times when you need quick, easy and portable.
Read More »