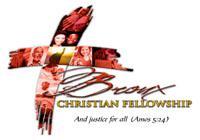 The Bronx Christian Fellowship of NY is putting on their You Wearing Em Shoes benefit Oct 14 2011.
The Benefit will generate money for children of incarcerated parents, families in shelters as well as  homesless families.
As part of our Fight for the Family initiative, we distributed 1,304 coats, almost 1,000 shoes and clothing to the homeless, those in domestic violence shelters, to children of incarcerated parents and others. We had over 1,500 people come through our doors that were not only provided for but empowered with workshops teaching them how to provide for themselves. We partnered with over 50 agencies throughout NYC as the Bronx (where our church is located) is one of the poorest boroughs in the nation, exceeding the national poverty average. New York State has over 100,000 children of incarcerated parents alone. We plan to distribute 1,000,000 coats inclusive of shoes, clothing and sleeping bags by 2020.
Just to sweet talk the  ladies, the event will feature a shoe fashion show! Tickets are available through the Bronx Christian Fellowship website or contact them at 718-231-1033  for more info.
twitter @justfundraising