With my kids growing older and becoming very social, I don't think I'll be able to totally prevent them from listening to the songs their friends listen to. 
Although this is not true for every singer, band, or rapper, artists that my daughters' classmates rave about often say words in their songs that no parent would like their kids to say, and glorify or even preach a worldview hardly any parent would like their kids to adapt for their own.
So, while I can't totally prevent their exposure to the music of the youth culture (and I fear that they will resent me if I too strictly put on the restrictions here),
what I can do, and do to the best of my time and ability, is to inspire them to like the kind of music that is not only cool, but it inculcates in them a God-honoring attitude. 
Now, I'd like to share that to you
I want to make it a goal that every Wednesday I would regularly write a post about music.  Not just any type of music, but CCM…the genre of music that not a lot of people here in this country know much about, yet it's
a music genre that could be cool, yet free from cuss words, negative worldviews, and sexual innuendo.
I thought of this because while many Christians in the US listen to CCM,
only a handful of Christians in the Philippines know about Christian artists beyond what's sung in worship services
(Hillsong, Lakewood, Chris Tomlin, etc.).  This is partly because radio stations that play Christian music all day are almost nonexistent in this country (Cagayan de Oro's 103.3 FM is one of them, and we're soooo blessed to have that).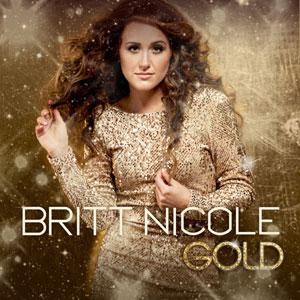 Being the start of the weekly music-based blog, I'd like to start with
one of my daughter's favorite CCM artists,
Britt Nicole.
Britt Nicole has just released her new album,
Gold
, last month, and she was gracious enough to do a live acoustic version of All This Time, the album's first single, on the Wally Show, while giving a great interview to boot.  Wally, as you may know, is my favorite Christian radio personality and I introduced him to this blog in a previous article).
Check out Wally's golden interview with Britt Nicole, who beautifully sings All This Time.
Funny that Lecrae is mentioned in the interview, because he's my favorite rapper on the Christian hip hop scene. 
My kids love the guy, too, and they share his songs with their Eminem-crazed classmates at school
...and now their friends are getting into it too.
This is our favorite Lecrae song,
Don't Waste your life
, from his album
Rebel
. It's probably our favorite Christian Hip Hop song, period.
Of the many songs that we like from Britt Nicole, our favorite is undoubtedly
Set The World On Fire
, which is featured in the
Soul Surfer soundtrack
.
I'm looking forward to more blog posts on CCM (which means Contemporary Christian Music), and I hope I can be faithful in making a music-based blog post every Wednesday.  God bless you guys, and
don't forget to buy Britt Nicole's new album, because it's...Gold (pun intended).