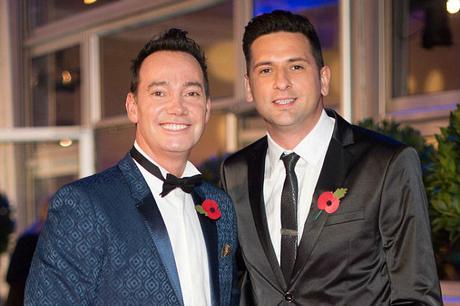 One of the UK's favorite celebrities is moving on to bigger and better things. Craig Revel Horwood, the man who has earned fame and acclaim at Strictly Come Dancing, is moving on from his relationship. The star had previously discussed the possibility of a marriage to his partner Damon Scott, but seeing that there was no future in the relationship, he decided to end things in an effort to move on with his life and career. It's a stunning turn of events and certainly comes as a large surprise for those people who believed that Horwood would be taking the next steps with Scott.
Horwood currently stars in one of the most popular hits on British television. Strictly Come Dancing is the British version of Dancing With the Stars, pairing celebrities with professional dancers in a contest to see who has the best moves. Horwood has been an important part of the development of that show, serving as a critical judge and providing some of the entertainment, as well. Over his time on the show, he has become known for his humor and quit wit, endearing him to many of the people who tune in to watch every week.
Horwood's personal life has long been the subject of public opinion and scrutiny. This is not only because of his status as a judge on the show, but also because he has been forthcoming in putting his public life out into the light. Now, Horwood appears likely to move on, giving him more time to focus on the show and to forge a career. This move comes at a time in his life when Horwood has had particular success. He should be able to develop that success even more and build a brand off of it. Many have speculated that the move to leave his partner is based upon Horwood's belief that if he wants to become a much bigger star, he needs to be able to focus more on the kind of life that accompanies big stars. This move comes as no surprise to the people making those predictions and assessments.
**