Me and my brows have a love/hate relationship. Actually, if I'm completely honest, we just have a hate/hate relationship.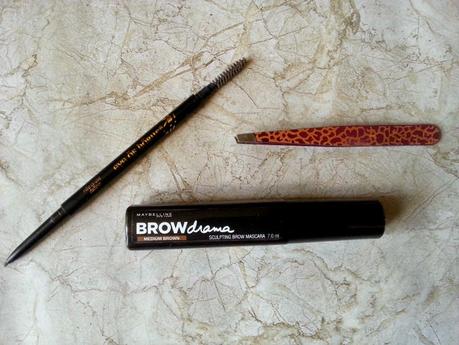 Over the years, I over tweezed my brows and rocked every look (yes, even the dreaded 'half moon' shape!) as a teenager.  I'm 28 now and I'm still paying the price for treating my brows badly (despite apologizing profusely! haha).
I have typically sparse brows where the hairs are all there but with a few bald patches.  The bald patches never grow, but of course, with the brow gods hating me and all, the rogue hairs that don't belong half an inch above or below my brow grow quicker than I can eat pizza (and that's really quick... LOL)
Getting my brows to the point where I am happy with them is something I have strived for, for a long time - I had HD brows done (which was great but I didn't follow through with my follow up appointments) and I've spent many a buck on brow products that don't work.
Alas, I have now found the products that mean I am bringing my Brow "A-game" and it couldn't be simpler.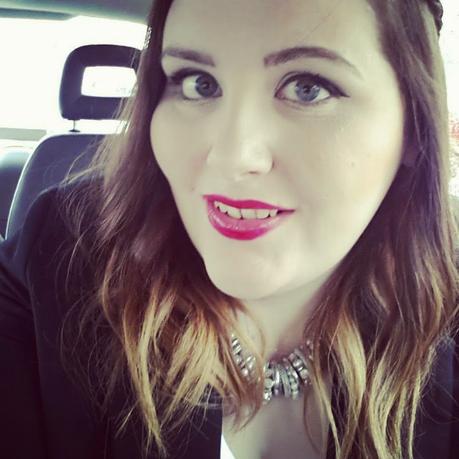 First, I was lucky to be sent this new brow product by Eye of Horus - The Eye Of Horus "Brow Define" which is double sided - one has a spooly and the other has a brow pigment which comes in three different shades.
I first of all brush my hairs upwards using the spooly side of the product and draw in small lines that look like hairs on my brows which makes them look really natural.
Ibrush my brows through again with the spooly before moving onto the Maybelline Brow Drama which was recommended by Sam from Pixiwoo. This is super affordable and with a sweep of it across my brows, the product is set for the day and will definitely stay put (even in harsh heat).
That's literally ALL I do. I swear! no more fussing or spending hours on end making sure the arch matches on both sides - I literally just fill them in where I think they need it and I'm done.
For maintenance, I fill in my brows and tweeze above or below the area - wherever is needed.
My brow routing has never been so simple but yet has never looked so good!
What is your brow routine/ are there any brow products you would recommend? I tried out the soap & glory brow archery and although I really liked it, I felt the 'felt tip' side of it dried out really quickly and the waxy pencil at the other side had little to no pigment for me.
I would love to hear your thoughts!
xx