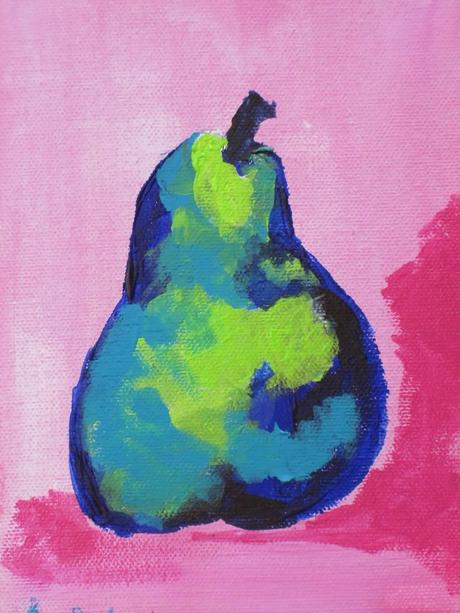 acrylic on 5 x 7 canvas by Kerry Steele
My good pal,
Christina Baker
and I were having a talk and the idea to "bring back the pear" sprouted. Remember when pears were everywhere?  It was all her idea and I laughed but then started thinking about ways to turn it around with irony, fun and color that speaks to me. I got to work with watercolors then acrylics.  Christina posted hers on Instagram last night and invited others to join in.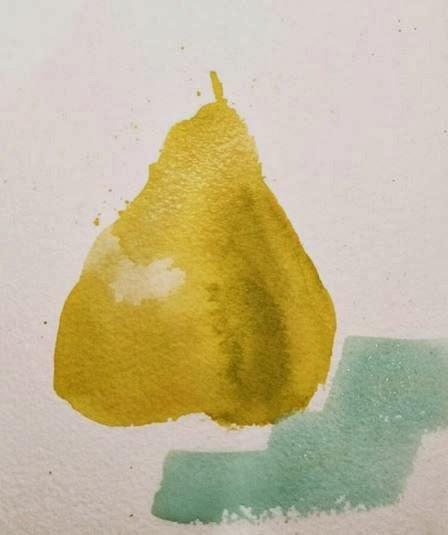 by Christina Baker
 My first stab at this was in watercolor.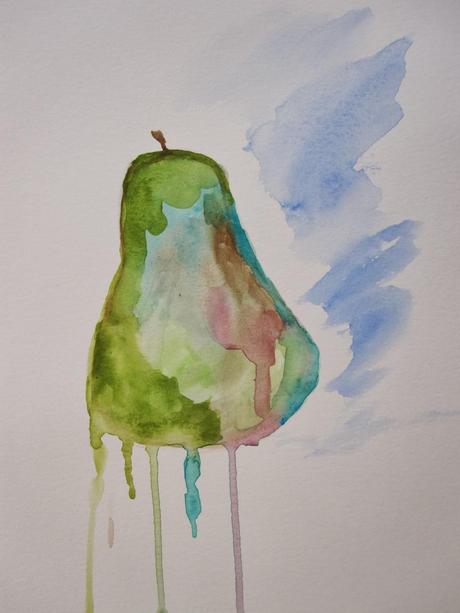 Kerry Steele
If you would like to help us "bring back the pear" use hashtag #bringingbackthepear and #yeswearecrazyartists on Instagram or Facebook @christinabaker1 or @kerrysteeleart
This going to be fun!