It has been raining so much here in South Florida this summer that I'm really starting to miss being outdoors. We've been stuck inside, avoiding the raindrops and lightning -- not a great way to experience the summer! Fortunately, I can compensate a little bit by bringing a few of the scents of summer indoors. With Bounce Bursts and Bounce Dryer Sheets, both in an Outdoor Fresh scent, I can at least fool my senses into thinking that I'm experiencing the wonderful fresh aromas of nature every time I put on my newly laundered clothes.
Celebrity interior designer Thom Filicia also has some ideas for transforming your indoor spaces into outdoor spaces. Here are his tips:
Don't be afraid of bright colors.
By painting your walls with a bright color, the essence and vibrancy of the outdoors can be translated inside. For those who aren't risk takers, focusing on one accent wall or introducing bright colors through the use of throw pillows or blankets is an easy (and maybe less daunting) way to bring the outdoors indoors.
Transform your fabrics.
By washing your clothes with Bounce Bursts, you will take the Outdoor Fresh scent with you everywhere you go. You can also add the beads to a dish or vase to transform the scent of your entire laundry room.
Add fresh flowers to your space.
By placing fresh-cut flowers in your favorite vase on your desk or indoor tables, you can enjoy the scent AND beauty of the outdoors while indoors. And… don't stress … the flowers don't need to coordinate with the color of your sofa or office furniture!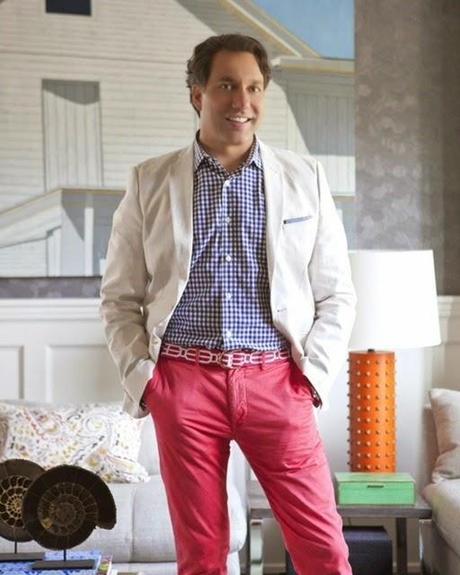 Switch up your patterns and layer your materials.
Don't be afraid to be playful with your fabrics, adding in floral-inspired patterns and colors, along with a mix of materials, from wood to metal or stone, will help you evoke the feeling of being outside while lounging and even working indoors. You can also wash linens and other washable fabrics with Bounce Bursts for an added boost of Outdoor Fresh scent.
Blur the lines.
There's really no difference in how you decorate from indoors to outdoors, so don't be afraid to blur the lines. There are easy, functional and beautiful ways to use outdoor items, such as indoor/outdoor rugs in a kitchen or laundry room, outdoor fabrics in a children's playroom, or all-weather blankets next to a fireplace or in a living room to hold extra blankets.
Invest in outdoor-inspired artwork.
There's nothing better than looking up at a formerly blank wall to see a piece of artwork that evokes the spirit of the great outdoors. A favorite picture from an outdoor adventure, an abstract painting that reminds you of a meadow or a blurred image of a sunset – introducing outdoor-inspired artwork can help to boost your mood and elevate the look and feel of your indoor space.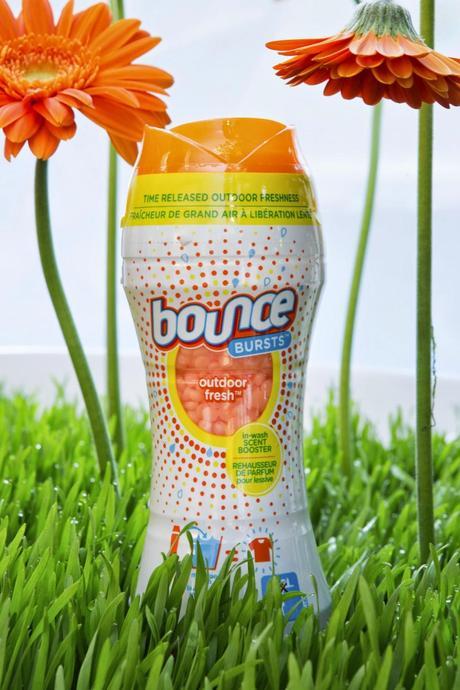 I love Thom's ideas for bringing the outdoors inside. I've always been a huge fan of color; it just lists my mood, especially when I'm stuck inside thanks to poor weather outside. And, of course, I especially love his tip for using Bounce Bursts when doing the laundry. I love the fragrance, and it's great that I can adjust the strength just by changing the number of beads I use. Simply toss them into the washer, and be prepared for wonderful-smelling clothes! And keep the freshness going by using an Outdoor Fresh scented Bounce dryer sheet when you're drying your clothes.
Visit http://bouncefresh.com/bursts/laundry-scent-booster to learn more about Bounce Bursts. Then head out when the rain clears to pick some up at your local retailer. And don't forget to incorporate Thom Filicia's tips for more ideas on how to make your home feel like you're living in the great outdoors!