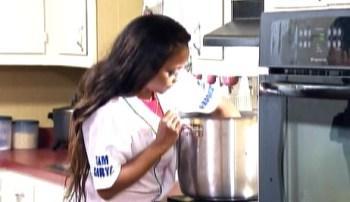 Lemme just rinse out this new weave real quick and then I can get started on the spaghetti.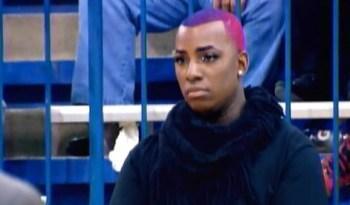 One more person calls me Traci and I'm gonna unleash my Inner NeNe so hard on them…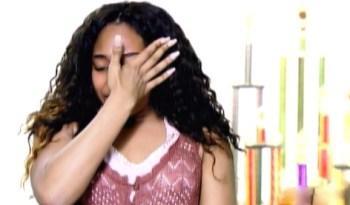 I don't know what she's cooking in there, but it's sure burning my eyes.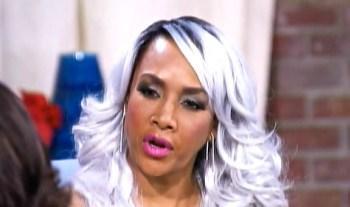 That's a nice story, but Imma need you to pick up the pace a little so I can get back to the X-Men.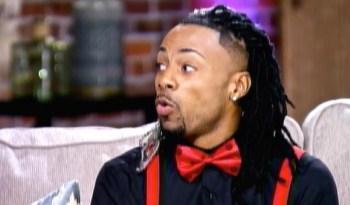 #BitchStoleMyLook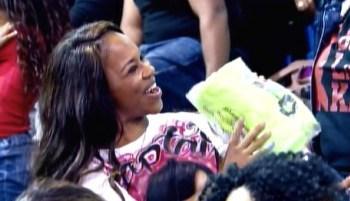 I got y'all new Team Cammie shirts…and only 5 dollah each! That new butt ain't paying for itself, yo.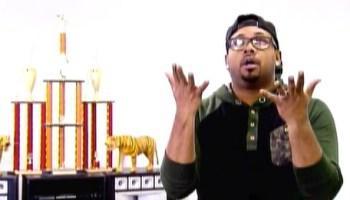 WhatDaHell? None of this even makes any sense. Who keeps reading this s*** every week?
Whoa.
I know.
Slow yo' roll, people.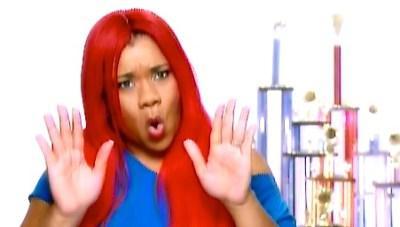 I'm a little late to the party this week.
But it ain't my fault.
Blame it on whoever decided to air the Bring It! Season Finale Battle Royale episode on Easter Weekend.  Really?  On a holiday?  What was that all about?
Some of us were busy.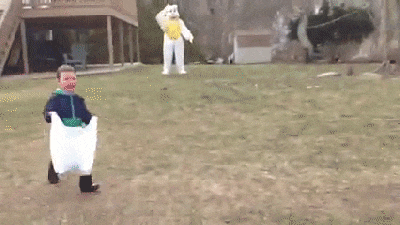 But we're back now.
And ready to be traumatized by something other than Giant Bunnies.
Like the Battle Royale.  And the Spilling The Tea Reunion Show.
And maybe even a little booty popping prequel to Atlanta Plastic.
So, yeah.  We got a lot of ground to make up.  And cramming and scrambling three shows into one recap to get you all caught up?  What could possibly go wrong?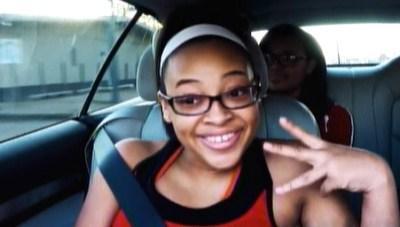 This is gonna be a hot mess, I can already tell.
So to speed things up, let's address all the elephants in the room (…in no particular order…) before we even begin.
1.  Vivica A. Fox's hair on the Reunion Show.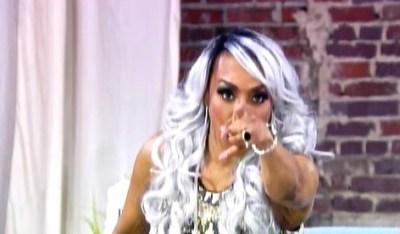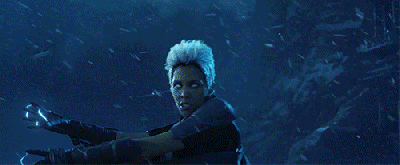 I love Vivica.  Especially ever since that episode of 
Watch What Happens Live
with
Andy Cohen
 when she totally came for
50 Cent
and then was all like…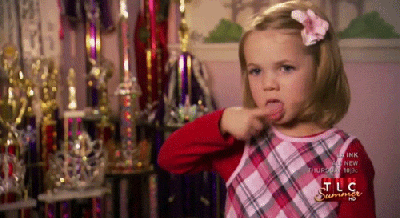 You see that?  Youtube it.
But her hair this week?  Let's just keep it 100, mmmkay?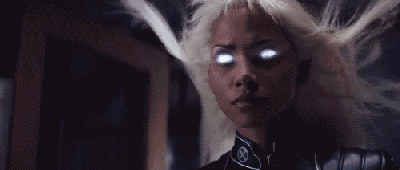 She put on that Mutant Wig and Twitter came for her like she was
Halle Berry
.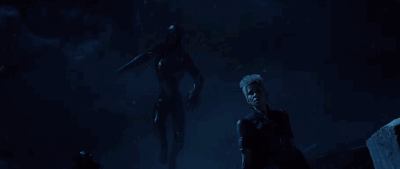 2.  The
Divas Of Olive Branch
 Coach 
Neva McGruder
was inexplicably MIA from the Battle Royale after all the drama following Horsegate.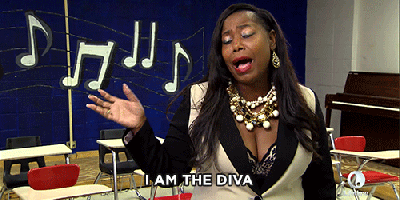 But she did manage to show up for the Reunion Show wearing all the same necklaces again.  You think she sleeps in those things or nah?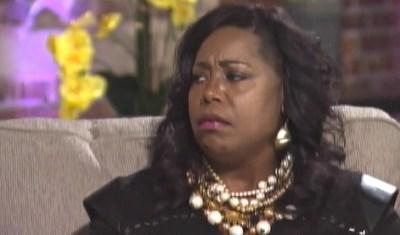 3.  
Mimi
's flat a**.
RIP.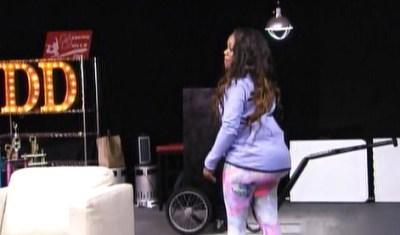 4.  
Traci Young Byron
's face every time she she's
Tyrus Paris
wearing her old hair.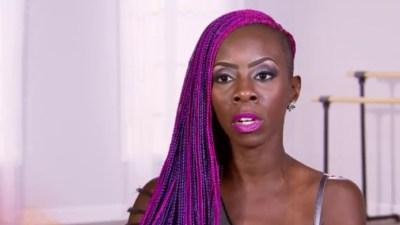 Ok.  They didn't actually show it, but you just know she was home on the couch in her pjs and Converse platforms looking at that
Elite Starz Of Nashville
Coach all like
Really?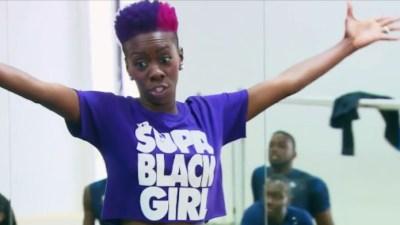 5.  I love this show.  To Infinity & Beyond.
And now you see how we're playing it this week.  So good luck.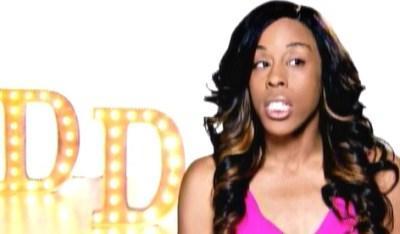 With only a few days to go before the Battle Royale, Dianna Williams and her Dancing Dolls were hard at work creating routines which they hoped would finally score them a First Place trophy.  After losing out at the previous two finale competitions, Miss D was determined to bring home the top prize this year.
And this time around, the competition was stiffer than ever.
The Dolls would be going up against the Infamous Dancerettes, the Prancing Tigerettes and the aforementioned Elite Starz Of Nashville.  All strong teams.
With equally strong and over-the-top coaches.
John Connor and his ID gurlz had beaten the Dolls once before.
And Quincy Oliver's felines were now led by new Captain Princess, who clearly woke up every morning already in Beast Mode.
Check out Quincy looking all L.L.Bean.  They're even open on Christmas Day if you want to snatch that look for yourselves, FYI.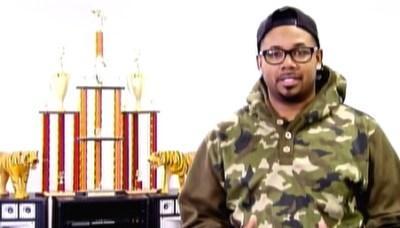 The Battle Royale would be broken down into two categories:  Stand Battle and Solo.
And that solo would count for 50% of a team's total score.  Which is a lot.
So it was no wonder that Captain Camryn and my girl Mimi were straight out stress bags as the competition grew closer.  Cammie just wanted to make her Mom proud and I just wanted to give her a hug so she'd stop crying.
You got this, Peanut.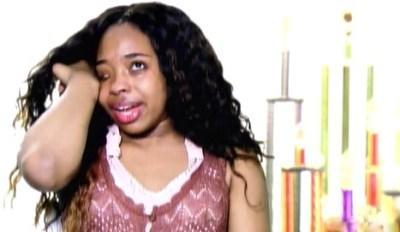 To ensure a win, Dianna was pretty much bringing the whole damn Dollhouse to the competition.  Literally.  E'rrybody was getting packed into the Uhaul this week.
The Dolls.  The Babies.  The Boys.
Even 10 foot tall foam core letters that spelled out 'C.A.M.R.Y.N' with an '8' in the middle had to be bubble wrapped and put on a flatbed, because the solo theme was all about Camryn being the 8th Wonder Of The World.  So…duh.
Sidetone:  This bow is actually the 8th Wonder Of The World.  But nobody asked me.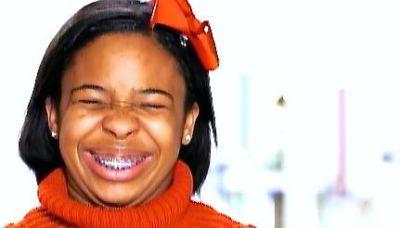 After a quick scoot to Nashville where we got to watch Tyrus and his girls throw some shade doing the Miss D Weave Pat…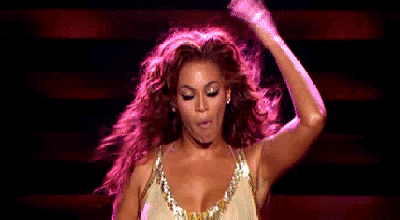 …we were back in the IKEA Viewing Lounge patting Mimi's non-existent a**.
ReWind:  I love this show.  To Infinity & Beyond.
In what was clearly going to be the most eagerly anticipated network crossover since Supergirl and The Flash came face to face, Mimi was taking her Award Winning DDP pancakes across town to Atlanta Plastic to pump up the jam as soon as a Battle Royale winner was crowned.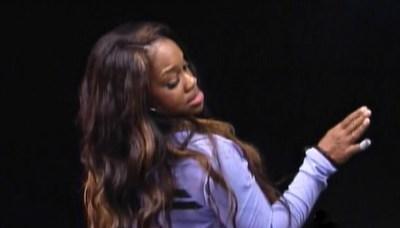 Dat's rite.  Papa's got a brand new bag.
And now Mama's getting two scoops…no cone, please.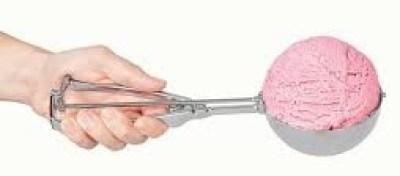 Q.  But what size bootay to get?
That was the question.  And one that we've all faced at some point in lives I'm sure, whether it be in the plastic surgeon's office or at the club after too many beers.
Luckily, Seloncé showed up with a bag full of fresh veggies and produce that everyone stuffed down their pants like it was some kind of Farmer's Market Twerk-Off in the hopes of determining which cheek was just right for Goldilocks.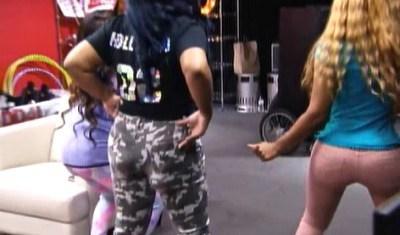 Side note:  My other girl
Tina
may or may not have outed Seloncé's new amped up assets during the festivities.  We all thought things looked a little more robust back there this season, but it had never been fully addressed on camera until Tina blurted it out.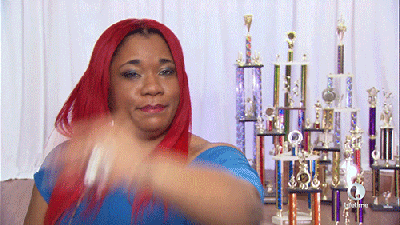 I don't think any of us were ready for all that jelly this week.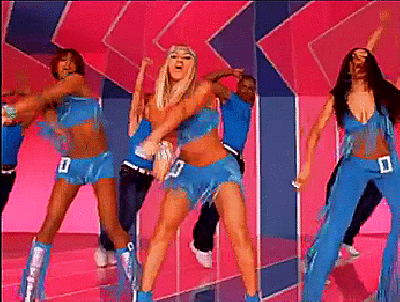 Or this.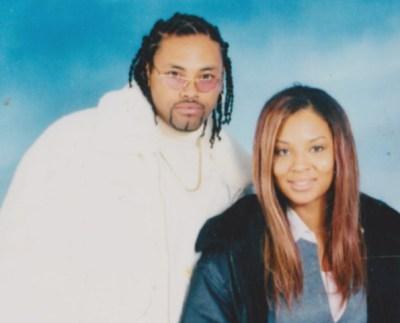 Which has nothing to do with anything, but it gives me #LIFE every time I see it.
I swear that picture needs its own theme song.
With only 3 days to go, the focus was on Camryn's elaborate solo routine, which was going to incorporate African, Lyrical, Hip Hop AND Majorettes moves.
Which, if we're being honest, is how we all dance at 2am closing time.  Am I right?
Hakuna Matata.  Now tip your waitress and stop being so messy.
Speaking of.  Jumping ahead a little (…after Mimi got her new butt…) Tina followed her to Atlanta for some new Ma-tatas.  Which is now officially the most awkward segue I've tried to slip past you guys in all the years I've been writing this mess.
Moving on.
To Mimi's house.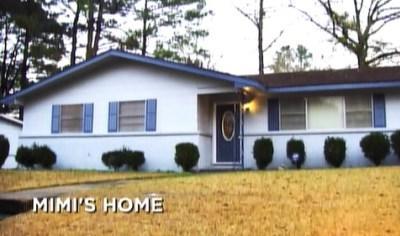 Which reminded me of this house.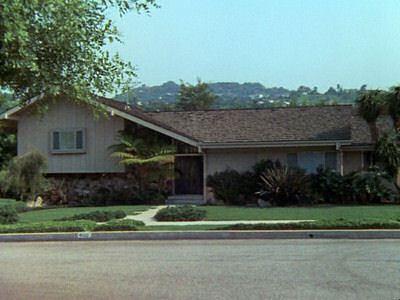 Which is the
Brady Bunch
house.  Which has nothing to do with anything again.
Before You Try It Dept.:  This is me when people start talking trash about Miss D…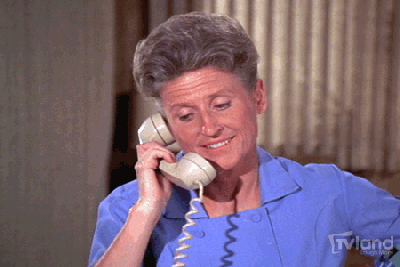 Anyway.
Mimi's house.
Cammie was practicing her solo in the middle of the living room while Mimi was doing who knows what inside a giant lobster pot on the stove.
What was that all about?  Nothing went in.  Nothing came out.  She just kept sticking her hand in it like there was a prize down there or something.
Mimi.  I swear.  It's like I always say…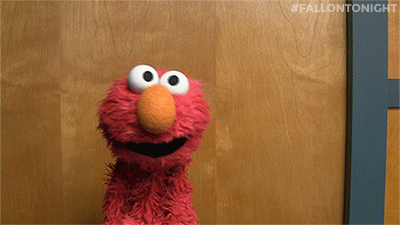 And then Sunjai came home!!!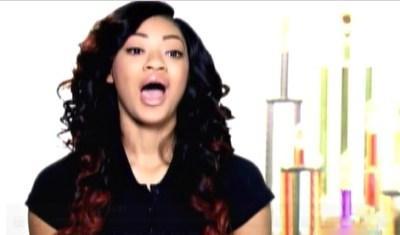 YAAAAS!!  Seloncé's college gurl came home on Break to perform with the Alumni at the Battle Royale.  We love Sunjai.  And miss her a lot.  DeSales University got a good one when they handed her that scholarship.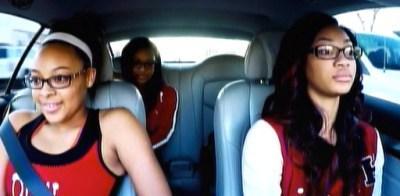 But she was back for a few days.  And I think she's the one driving
Star
and
Sky
to practice, though I can't be sure.  Are they all wearing the same glasses now?
How do they even know who's who at Thanksgiving?
Regardless, Sunjai was going to be back in the spotlight with Kayla and three other Dancing Doll graduates during the final Stand Battle and you just knew they were gonna burn that floor up when they hit the parquet.
The Original Recipe Dolls back in action!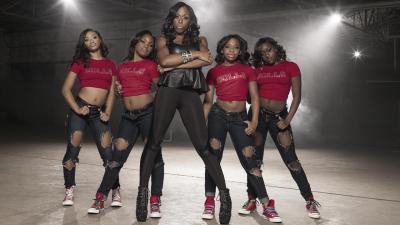 Finally, it was Showtime!
You see those poor little Baby Dolls struggling with their giant duffle bags?  One of 'em straight up fell over.  Why ain't nobody helping them?  They're like 2 feet tall.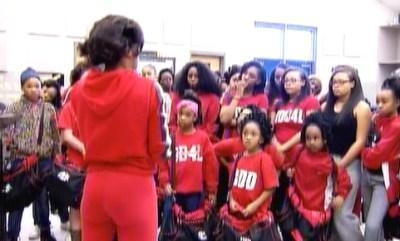 And the Dancing Doll Dads all showed up, too. DDD in the house!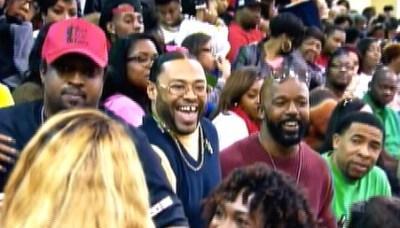 Even
Faith
's Dad,
Dominic 
was in the bleachers.  He was a slow sell on this whole dancing thang at the beginning, but now he's his daughter's biggest fan.
Check out her Mama Dana all cleaned up…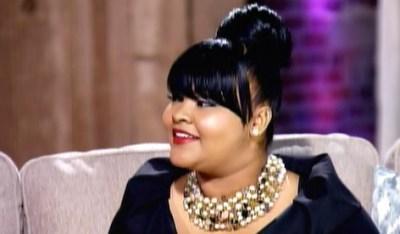 When you got a Reunion Show at 6 but you're hosting the Grammys at 8.  Dang, gurl.
Needless to say, the crowd was going boinkers before the show even started.
Screaming.  Yelling.  Cheering.  Swinging around all their arts & craft signs like a Trump Rally.  Even people who didn't have live babies to hold up over their heads brought fake ones just to wave around in front of the cameras.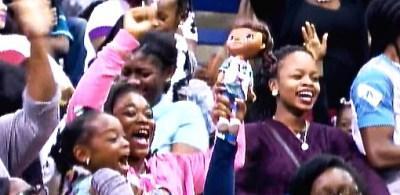 Mimi even brought everyone matching #TeamCamryn t-shirts, but apparently had retired the giant Cammie Head-On-A-Stick that I had been so looking forward to the entire episode.  If they're not gonna use that anymore, I want it.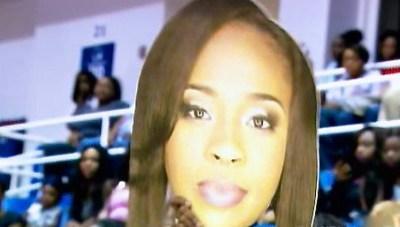 And then it was time for the Battle Royale, bitches.
But not before the prerequisite hallway encounter, of course.  Rules are still rules.
Quincy had traded in his hunting camo for some transitional J.Crew layers.  Tyrus was so Fierce that I forgot what he was wearing.  And John finished up the Boy Band trio like it was 1990 all over again.  What is even happening on his head?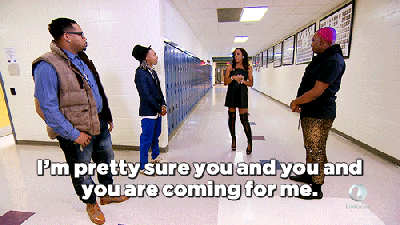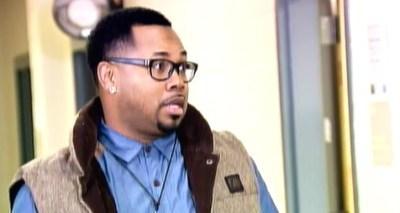 Dianna's face, tho.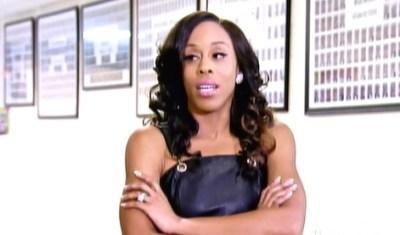 And then my boy
Jay's Giving Me A Fever Johnny Harrington V
took center stage to host one last shindig before the mid-season break.  Looking pretty fly, Doctor.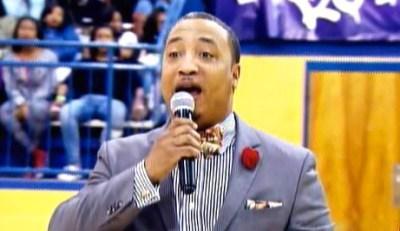 Flashback:  Do we need to talk about this Season One hair for a few minutes?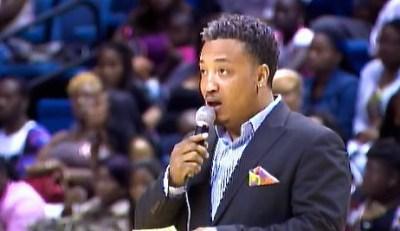 Form a single line, ladies.  There's plenty to go around.
First up in the Solo category was the Elite team, who got all Stars Wars on our flat a**, followed by the ID girls who were kinda sorta doing an '80s thing, I think.
On the other hand, Princess and the Prancing Tigerettes were on fi-yah with their jungle theme, gotta say.  Even the DDPs were all like Whooaaa.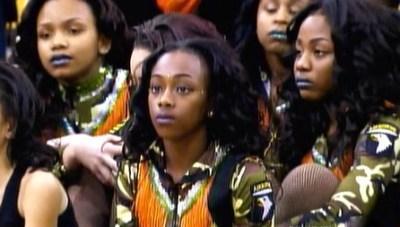 But Camryn's solo was when the bomb really dropped on that floor.
Her costume was In.  Sane.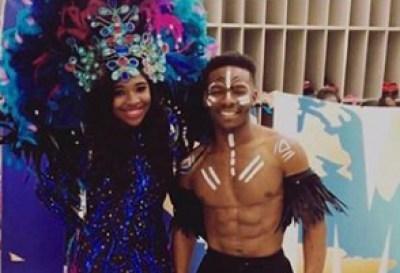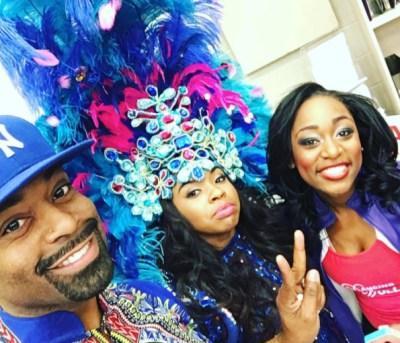 And she nailed it.
Mimi cried.  Daddy Calvin cried.  Dianna cried.  Every last Dancing doll cried backstage after she finished her routine.  I cried.  The people downstairs under my apartment even cried because I had the damn TV so loud.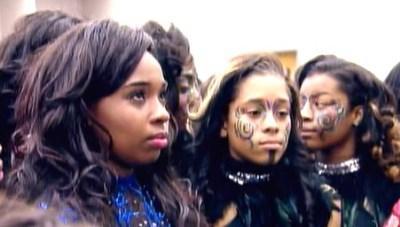 Camryn  Got.  It.  Done.
And then a couple thousand Twitter haters deleted their accounts.
Last up was the Stand Battle category.
Round One:  ID vs. the Prancing Tigerettes.  PT for the WIN.  John for the Sore Loser.
"We was robbed!"
Round Two:  Dancing Dolls vs. Elite Starz.  Tyrus brought out a bunch of boy dancers and a Fake Tyrus and another Fake Dianna that totally pushed all the Real Dianna's buttons, just like he wanted.
Dolls for the WIN.  Duh.
And then it all came down to the Dancing Dolls vs. the Prancing Tigerettes in the final battle.  And it was Off.  The.  Hook.
Did you see Dianna's boy do that thing where he was just balancing on his head before going into a full-on face plant?  Shut up.  That was nuts and your arguments are all irrelevant now.  If I didn't have such a big noggin, I'd be all over that move.
Quincy brought out his Teenie Tigerette Babies and felt really good about Life until the Dolls unleashed their own Dancing Doll Babies and Dancing Doll Alumni and a Dancing Doll clown car full of Dancing Dolls who just kept coming outta that back door like some kind of Dancing Doll Vegas magic act.
Poor guy was all like…Whaaaa?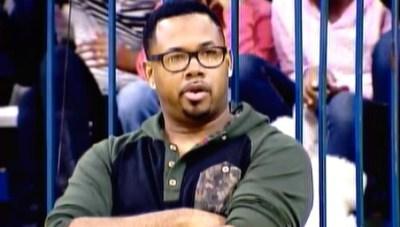 Look at Sunjai walking out there like I do first day in my new Zumba class gear.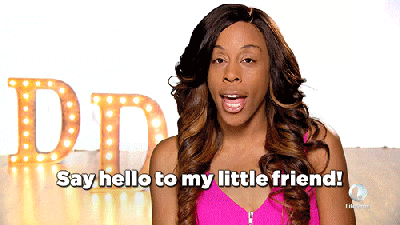 Dude couldn't even breath.
His face got as pink as Dianna's dress right there.
Which was as pink as the feather fan Neva brought to the Reunion Show to try and cool herself down when Miss D popped off on her for bringing up her past in a Stand Battle.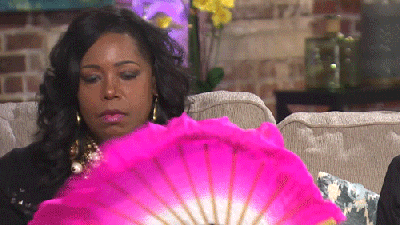 Truth:  When your feathers match the Nashville coach's hair chalk, then you know your Reunion Show Fan Game is on point.  Look at that poor thing.  She can barely breath.
Which is probably because Dianna called her out for that Horse Face routine she pulled the last time she was on the show.  Turns out we missed the part where a pimp was making it rain dollah dollah bills all over that horse, yo.
Yeah.  She went there.
And then Dianna went there.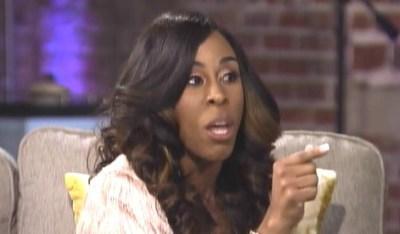 Lawd.  I just 'bout pulled another Elmo when she started in on Neva.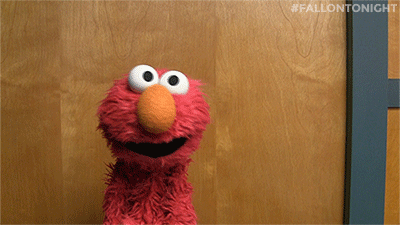 But anyway.
The Battle Royale.
First Place Solo:  CAMRYN!!
Battle Royale Winners: From Jackson, MI…the DANCING DOLLS!
Freaking.  Finally.  They won!!!!
And everyone went crazy like…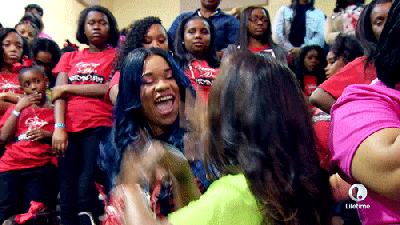 And…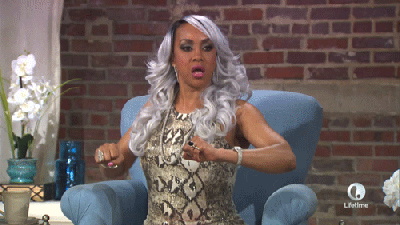 And…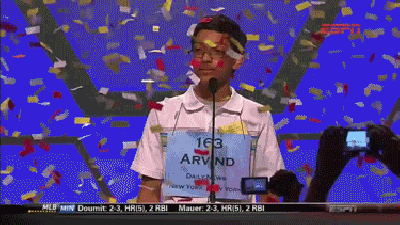 And…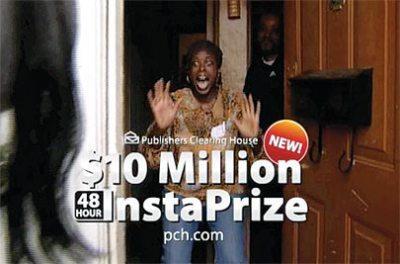 …even though the check was only for $5,000 and not 10 Million.  But that's still good.
And then it was over.  For now.
The Summer Season was just around the corner.  Less homework.  More practicing.
But first, Mimi had to go see a Man about some Silicone and then everyone had to put on their fancy clothes, get their face beat and hit up the Reunion Show.
Okay, ladies.  Now let's get in Formation.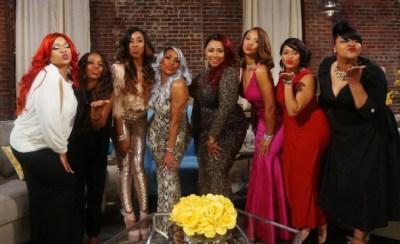 I know, right?  All the Marvel Comics wigs at once.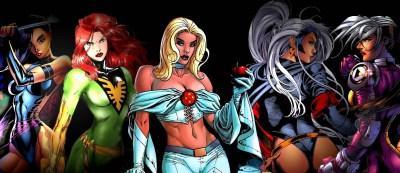 I can't stand how much I love this show.
Battle Of The Bling:  Check out Vivica and Tyrus.  You're in my light, Boo.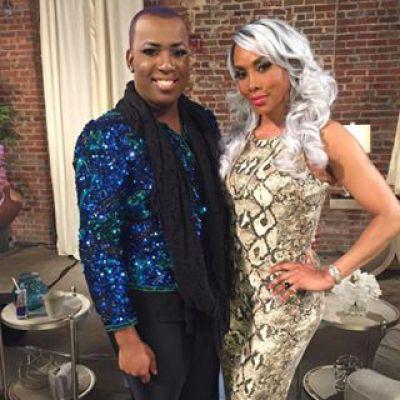 Seloncé knows she looks good.  MmmHmm.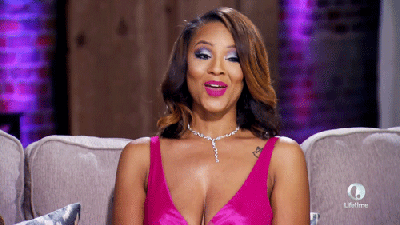 Check out Storm throwing a lightening bolt at Magneto.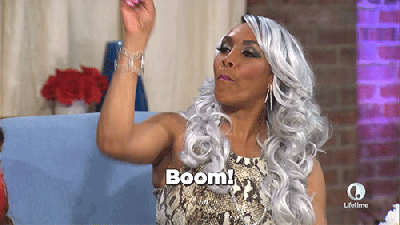 And Rittany skeet shooting imaginary ducks with her imaginary rifle.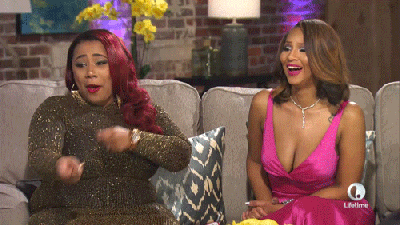 And my favorite part of all:  When I called into the show and asked Dianna if I write the best
Bring It!
recaps in all of the internet.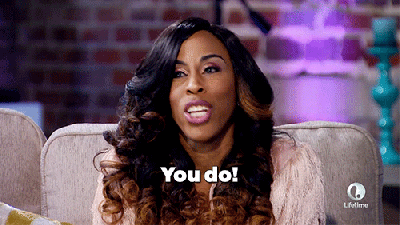 I swear.  That really happened.
It was at the very end, which is probably why your DVR didn't catch it.
But it happened.
Right, Mimi?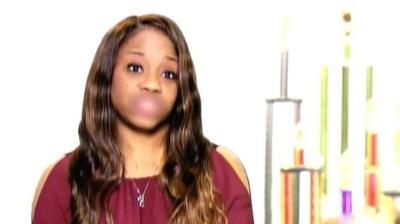 Okay, then.
Time to go.  See you in the Summer, suckahs.
DD4L!