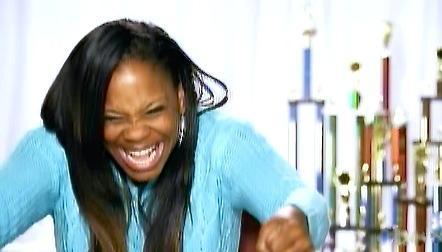 Yaaaaaaaas, Honey! I wanted to ride that crazy bitch like a big diesel John Deere Weave Whacker!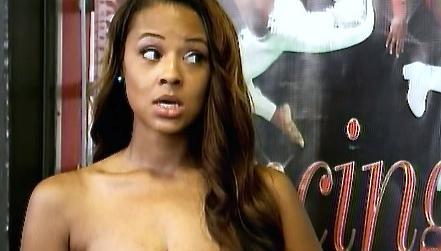 Excuse me?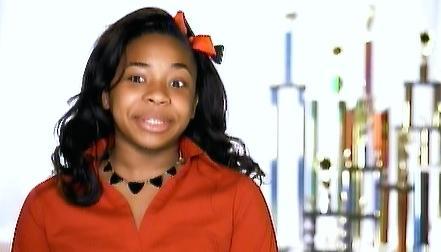 Honestly, I'm way too stressed out about this whole Hip Hop thang to even begin tryna figure out my Mama.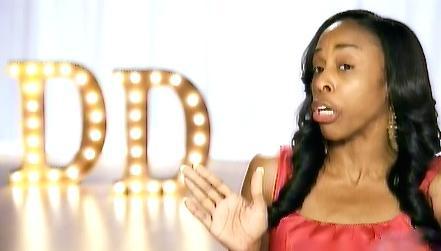 We're going Uptown to lay some Smack Down on M-Town. It's time to spank some babies, y'all.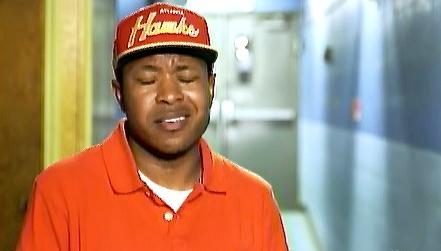 Bitch, pleez. My trophy for 'Biggest DBag Compensating For His Inadequacy' is bigger than that. Give it to the gurlz.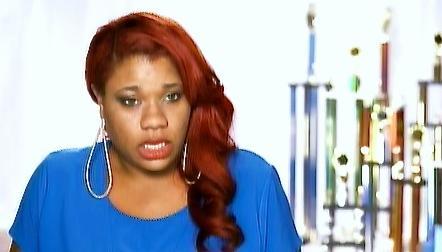 Excuse me?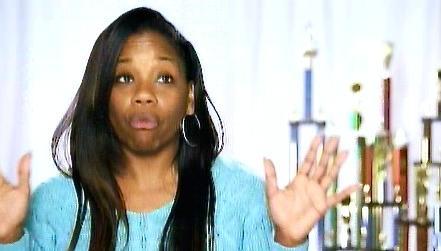 Lawd Have Mercy. There ain't enough cookies in the trunk or cake in the oven for all this drama.
You know what they say.
It's always sumthin in Memphis.
Well, maybe not when it comes to the BBQ ribs, because those are consistently pretty tasty no matter where you end up.  They're also not as messy as the Kansas City rub variety, which is a plus if you just got your nails did or have your son's birthday party scheduled for next weekend.
But if you and your Bring It! crew are planning to head across the border from Jackson in search of some drama-free Hip Hopping?
Then, yeah.  It's gonna be sumthin.  Always.
Just ask the Dancing Dolls.
Been There.  Done That.  Got the Bedazzled T-shirt.
This week Dianna Williams and the girls were headed back to that little corner of Tennessee again to prove, once and for all, who Run The World.  Or at least the city of Memphis.  And hopefully with less stress and scoring errors than they've encountered during their last few visits.
In addition to competing in the Stand Battle (…which the Dolls can set on fiyah in their sleep, thank you very much…) the Team was also signed up for a whole new category.
Hip Hop.
Side note:  As Miss D laid out all the deets, that sound you heard in the background was just Camryn knocking her head against the wall so many times that she went through the sheet rock into the adjoining retail establishment.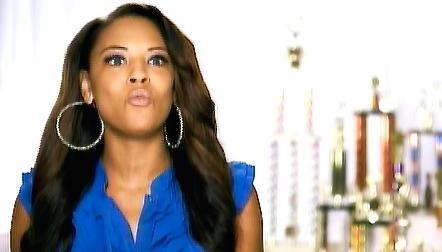 Clearly, our girl's not a big fan of the Hip.  Or the Hop.
Assuming that they even made it past the Memphis Border Patrol, the Dolls would be going up against the Sensational Divas, the Divas of Distinction, the Dynamic Diamond Dollz and the Girls Who Honestly Believe That They Stand A Chance Of Marrying One Of The Guys From 5 Seconds Of Summer.
(Good luck with that one, by the way.)
Oh.  And did I mention that the Dolls would also be facing M-Town Image?
No way.  Boyz?  In the hizzle?
M-Town was apparently a Memphis big dealio made up of nothing but boy parts, so that just raised the bar for Miss D and the Dolls.  You know how those boys dance nowadays.
As the girls all formed a human tug-of-war chain to pull Cammie's head out of the neighboring Sleep Number Bed store, the DDP Mamas were all outside in the midst of their own majorly awesome Weave War.
I know, right?  I didn't even know there was such a thing.
Turns out that my girl Tina, Neighborhood Surveillance MonitorMom Mimi and It's Rittany Bitch all had a little problem with the mylar balloon arch that Seloncé had carted into last week's competition in honor of Sunjai's first Stand Battle.
You know the one.  The one that spelled out S-U-N-J-A-I in letters so big that the crew of the International Space Station is still using it to recharge their solar panels and take selfies from 248 miles away.  That balloon arch.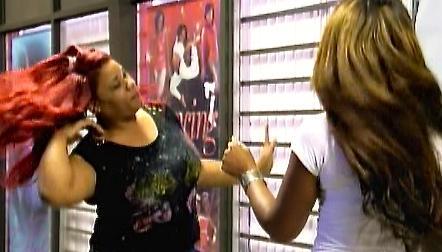 Seloncé didn't see anything wrong with celebrating her child.  Heck, Tina has a closet full of curvy Kayla Couture and Mimi's got that gigantic Cammie Head-On-A-Stick (…which I totally need for my own gigantic Head-On-A-Stick collection, BTW.  Hook a brotha up…)
So what was all the whoop about a big a** balloon arch?
You had to see it to truly appreciate it.
Everyone was trying to explain how they should be celebrating the entire team, not just one girl.  It was everyone's day, not just Sunjai's day.  Everyone was talking at once.  They were looking at each other and then they were turning their backs on each other and then they were looking at each other again.
I call a Weave War!
And then Tina just whipped it.  Whipped it good.
Right in Seloncé's face.  Like one of those spinning mop things they use to clean the marble post office floors that always snap your ankles when you try to walk around the crazy maintenance guy.
Oh, you got some hair now?  Well so do I.
Hair whip.  Hair whip.  MmmHmm.  MmmHmm.
Tina werked it like I don't know what.  And then Seloncé did.  And then back and then forth.  Mimi even got a mouthful when she accidentally got too near the line of fire.
I'm pretty sure Seloncé actually did part of the Single Ladies dance at some point.
Check it out: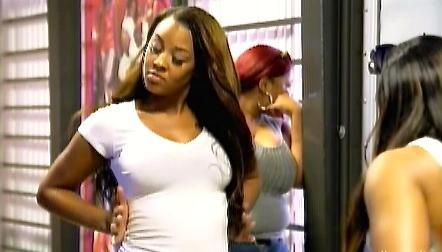 Mimi tried to break it down and make Seloncé see how she always turns every Sunjai Day into a Seloncé Day.  Both of which should totally be National Holidays when the Stock Market doesn't open, if anyone is asking for my opinion.
Side note:  You can tell Rittany works in retail, because she just stood there with her face in her palm like I used to do every Black Friday.  Once you've seen people throw down over a waffle iron at 5am…you've seen it all.
And then somehow the whole discussion suddenly turned to cake.  Which Tina loves.  Next thing you knew, the two of them were hugging it out and realizing that their energy would be better spent whipping up a box of Betty Crocker Red Velvet.
Because, I mean…who doesn't like cake?
Make.  This.  Show.  Be.  Two.  Hours.
Back inside, the Dolls were revving up a new Motorcycle Stand.  Literally.
Like you'd see on America's Got Talent or something, where the girls all climbed on top of each other and turned themselves into a human motorcycle.
Which you pedaled, like a normal bike.  Wait.  What?
I know.  I didn't ask.  Dianna seemed so into the motorcycle concept that I didn't want to burst her bubble.  Plus, I'm already afraid she's gonna hold a grudge when I point out all that DD4L Christmas Tree Shoppe clutter again.
You see all that?  Boxes and glitter 'Ds' and plastic fake tupperware things from Target and that one lone broken leg crutch that's still behind the desk.
Gurrrl, that shizz is EVERYwhere.
But I looove me some DD4L, so it's all good until the fire department shuts you down.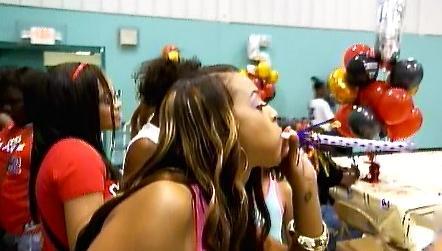 ATTENTION! We interrupt this recap for a special announcement:
Happy Birthday, Cobe!  
It was the little peanut's Big Day, so Dianna rented out an entire Community Center for a party waaaaay better than anything her son would get at Chuck E Cheese's.
Full disclosure:  At first I thought it was a prison she rented out.  Really.  I swear that's what the outside of that building looked like, but then I couldn't recall ever seeing photos of any maximum security cellblock with an inflatable slide and a bouncy tent.  I also thought that Cobe ran through a tunnel of Dallas Cowboy Cheerleaders, which turned out to be incorrect as well, so I think I'll just let Dianna do all the party planning from now on and I'll stick to what I know.
Or pretend to know.
I will also take off my cardboard party cone hat and salute pee wee Cobe for being such a playground playa.
Srsly.  Did you see all the grammar school babes he had dancing around him?  Dude has no adult teeth yet, but he's got some serious Game.
After a few more slices of cake, because…I mean, you know… it's cake…everyone scooted back to the Dollhouse for the final Hip Hop cuts.
Since I'm still getting death threats for making fun of the shower caps, we'll skip right over this part.  But the names, tho.
(Love this show.  Two hours, please.  That's all I'm asking.)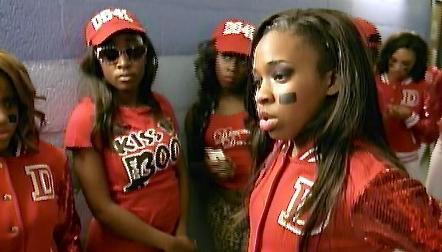 Finally, it was Showtime!
The Dolls hadn't seen the Dollz (…with a 'Z'…) since the Bucking Burlesque Battle, so Dianna knew that by now their opponents would be packing some new Stands, which DDDirector John Connor was more than happy to brag about when they arrived.
Remember John?  He's the one with all the tattoos and not enough carbs.  Nice guy.  I like him even though the he could use a little more cake.
You couldn't miss M-Town when they showed up, because they came into the building like every dude I ever knew in high school (…myself included…) who walked into every Friday night cafetorium dance all YoYo and Let'sDoThis and HeyGirlSup? getting all FistPump on everyone in their orbit.
Boys.
M-Town Director Robert Ward made it crystal clear that his team could do everything from B-Boying to astrophysics and teleportation.  He kept tilting his head back and forth like DangGirlYouFine so much that his baseball cap ended up spinning around backwards.
Camryn was still stress bagging a little bit as the competition got ready to begin.  Before they headed to Memphis Mimi had pointed out that Cammie needed to be well-rounded if she wanted to make it in the World of Dance.  Not everybody likes Hip Hop.  But not everybody likes Algebra either, but you gotta do whatchoo gotta do sometimes.
That's what happens when you're too young to remember the TV show Fame.  
Forget all this pussy Glee stuff.  You want Fame?  Well Fame costs.  But you wouldn't know that if you've never felt Debbie Allen slam a dance stick into your big toe right before call-back auditions.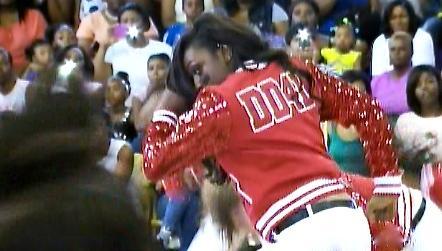 PS.  I wanna live forever.  Google it.
Side note:  While Dianna was giving her final pep talk before the Big Game, Camryn was shaking and practicing so much behind Miss D that I thought Lifetime had hired a sign language interpreter.
Relax, honey.  You'll be fine.
When M-Town hit the floor in head-to-toe Mr. Clean, they Hip Hop danced like boys Hip Hop dance.  I don't think they were ready for Step Up 3D: Part 7, but I like that thing where you go from laying on your stomach to backing up onto the tip of your Jordans.
Whatever that's called.
Then the Dolls hit the floor.  Hit it Hip Hop Hard.  In sequined varsity jackets.
And it was Buck.  And how 'bout dat Kayla?  Holy KaylaMoly, Batman.  All slo-mo Running Man and chest popping and tucking all the boys' stuff right back up where it came from.
Sheeoooot.
And can we please have a special trophy next time just for Tina?  Cuz that bitch can't sit still.  She was doing her signature shuffle all over the place.  And it gave me Life.
Whoever draws the short straw each week and has to sit next to Kayla's Mama in the audience is guaranteed to go home with a bruise or two.
The crowd was going nuts.  The DDPs were going nuts.  I was going nuts.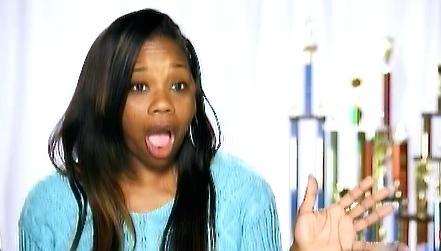 By the time the Dolls slammed down their jackets and ended the Hip Hop routine with a Time Bomb I think my pajamas were on backwards.
Side note:  Excuse me, but I saw some Baby Dolls.  Whaaaat?  If this show was two hours like it was supposed to be, we could have seen them perform.  Just saying.
As the Stand Battle between the Dolls and the Dollz kicked into super-turbo high gear, everyone in the building was so wound up that taking the time to install all those seats in the building now seemed rather pointless.
The Dollz totally ripped off the Baby Dolls' WhatTimeIsItOnMyNewAppleWatch? move by tapping their forearms, by the way.  I see what you did there.  Not cool.
But they done good otherwise.  Even Mimi had to admit they upgraded.
Not that it mattered by the time the Dolls rode that motorcycle.  Not one bit.  Construction guys actually came in and removed all the seats and nobody even noticed.
It was crazy.  Dianna ran in circles just slapping random strangers it was so good while Mimi jumped on Seloncé's back and rode her all the way back to Jackson.
And then the awards were handed out.  The Dolls won First Place for Hip Hop and Robert Ward won First Place for being a Sore Loser.
The Twitterverse called him 'salty' (…which I don't even know what that means…) but I prefer the term 'being a Tool.'  Because that's totally what he was doing.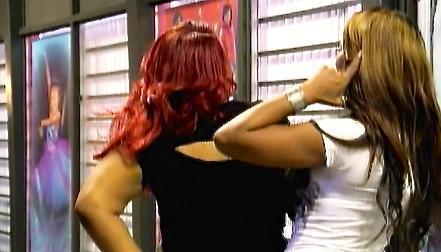 He said that M-Town doesn't care about trophies.  (Right.)  Because M-Town wins all the time.  (How's that working out for you today?)  And besides, it was a little trophy.  (Mine's bigger than yours.)  So just give it to the girls.
Thanks for the offer, dude.  But it looks like somebody already beat you to it.
Booyeah.  FistPump.
And then the Stand Battle ended in a tie.
Hold up.  A tie?
Q.  What is it with Memphis?  It's always sumthin.  And how many outfits did John pack for this trip?  Seriously.  He was in different clothes every time they interviewed him.
Boys.  Go figure.
So another week was over.  Another win.  And another chance to learn and grow.
Camryn added another style of dance to her resume and made Mama proud.
Kayla proved that she can hang with the boys and lead her team to victory.  And the DDPs were still intact and feeling the love.  And that's what the show is always about.
Family.  Friends.  And the Message.
That calls for a celebration.
And some cake.
Because…you know.
DD4L!