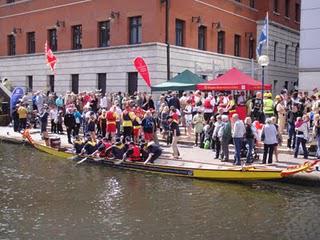 There were Cowboys and Vikings. Commandos were seen training with Karate Kids. The Ghostbusters could be found standing alongside the Smurfs. Confused yet? Saturday the 18th, 2011 was when the Brindleyplace Dragonboat Race event took place in Birmingham. It was quite a site watching the contesting teams dressed in funky costumes around the canal having fun. Mind you the competition was fierce with The West Midlands Fire Service winning the event.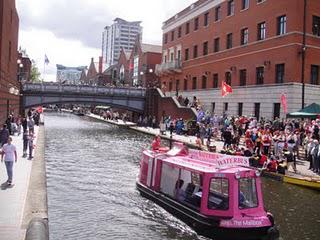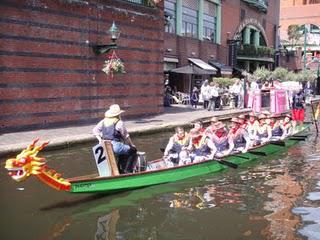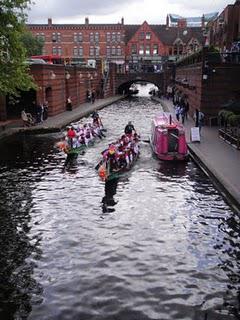 Brindleyplace organized a splendid event with lots of activities for children and adults. There were music and smiling people all around. The Chinese Lion Dance was truly phenomenal and although the sun played hide and seek all day long, no one seemed to mind the occasional light shower.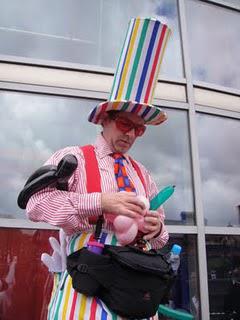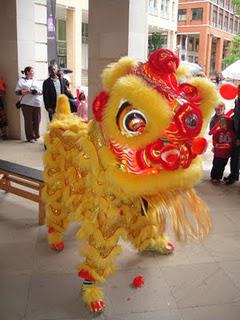 Around lunch we decided to eat at Yo! Sushi for the very first time using my newly acquired Brindleyplace card which got us a pretty awesome 20% discount. All in all it was a wonderful afternoon spent with the family enjoying a quality event.