Spring is here! The cold New Jersey weather has finally transitioned into warm, sunny days. It's time to brighten up your home. With Easter fast approaching, I've rounded up some of my favorite DIY projects for the holiday and the season in general: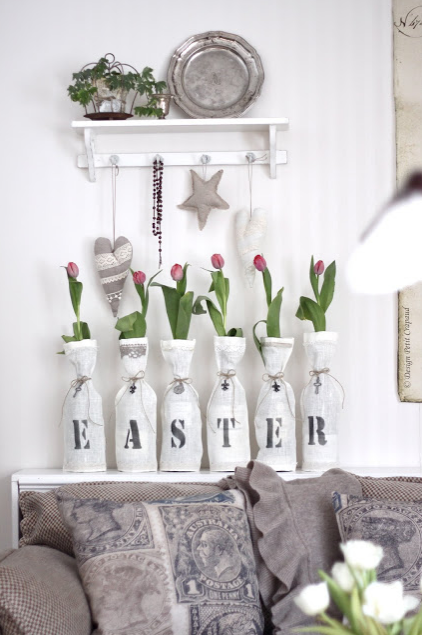 Photo via Så Vitt Jag Vet.
Revamp wine bottles for a mantel or buffet. Check out the DIY project at Så Vitt Jag Vet.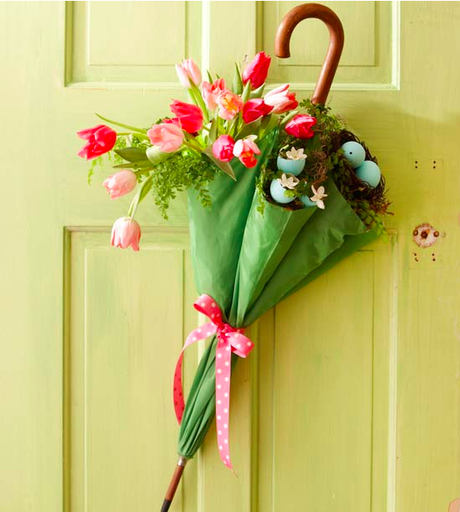 Photo via Better Homes and Gardens.
A new take on the traditional spring wreath. Better Homes and Gardens featured a tutorial for an umbrella bouquet to instantly add color to your door.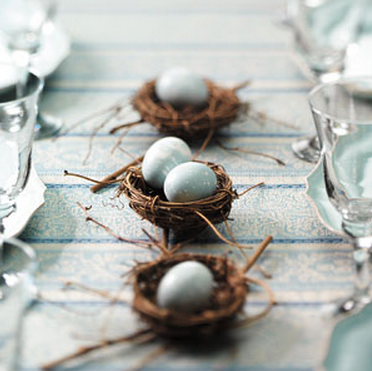 Photo via Taste of Home.
Simple bird's nest centerpieces allow you to dress up your table for Easter or spring. Visit Taste of Home for step-by-step instructions.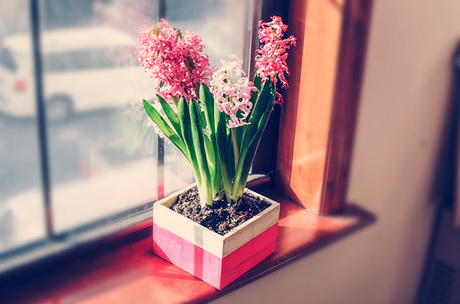 Photo via Hello Home Blogge.
Fresh flowers are the epitome of spring. Hello Home Shoppe will show you how to craft your own neon planter boxes.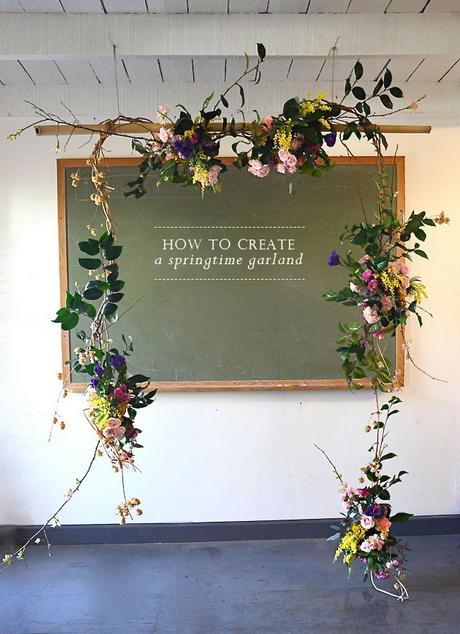 Photo via Perpetually Chic.
Erin of Rosehip Flora explained on Perpetually Chic how to whip up a whimsical, spring garland using a dried vine and foliage.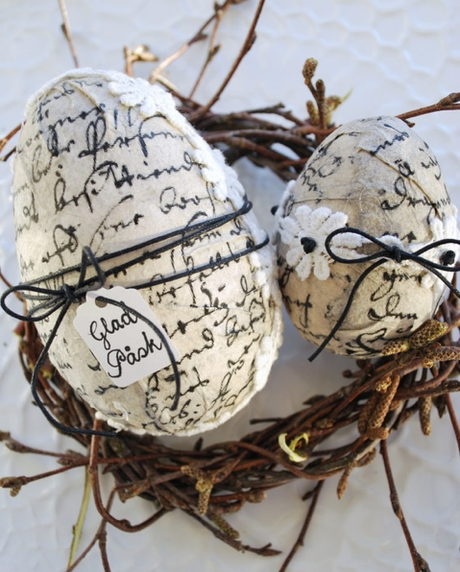 Photo via Vitt hus med vita knutar.
Last year we featured a post all about DIY Easter eggs. These vintage decoupaged eggs are among my favorites. Find the project here.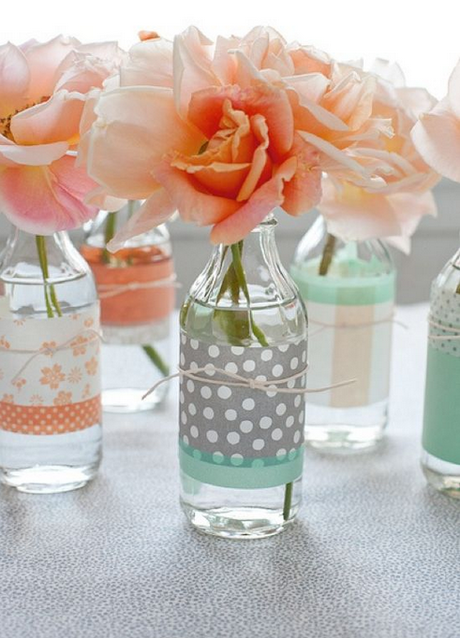 Photo via Elevated Spaces.
There are endless ways to use Washi tape, including these adorable vases.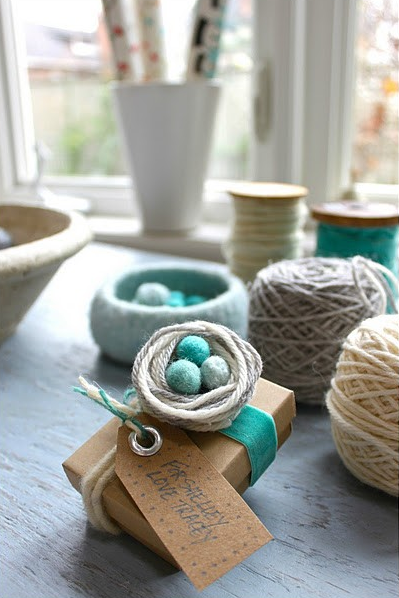 Photo via Helana and Ali.
A pretty way to customize a gift. The blog Helana and Ali has the details for these nest gift toppers made with yarn.
Do you have any suggestions for spring crafts?
Contact Iris Interiors to update your home for spring!