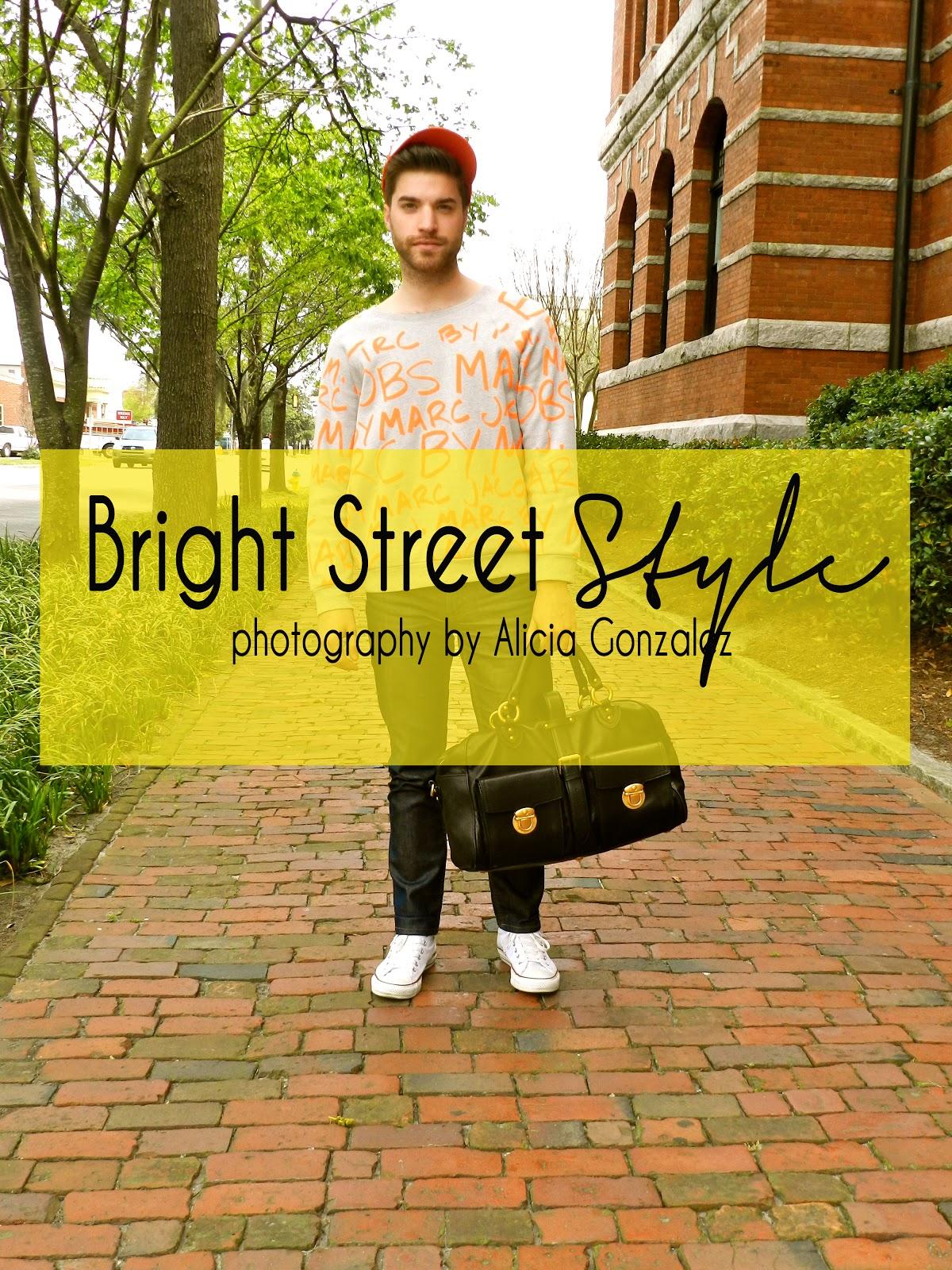 Hola Fashionistos/as! This week, I'm going to talk about obtaining your very own street style. I'm a firm believer in the fact that the streets are the best place to find trends and style. It's the best fashion show there is; take a look for yourself at this week's Fashionisto.
I love finding pieces worn by fashion lovers that are current and available in stores now. After all, we are pretty impatient when it comes to fashion. We want what we want and we want it now! If this describes you, then you'll be pretty pleased to know that this bright and beautiful sweatshirt top from Marc by Marc Jacobs is available in stores at this very moment. Bright colors are taking over the streets this spring. Embrace this gorgeous trend by pairing your top with a trucker's hat. I found the perfect combo by Poler here.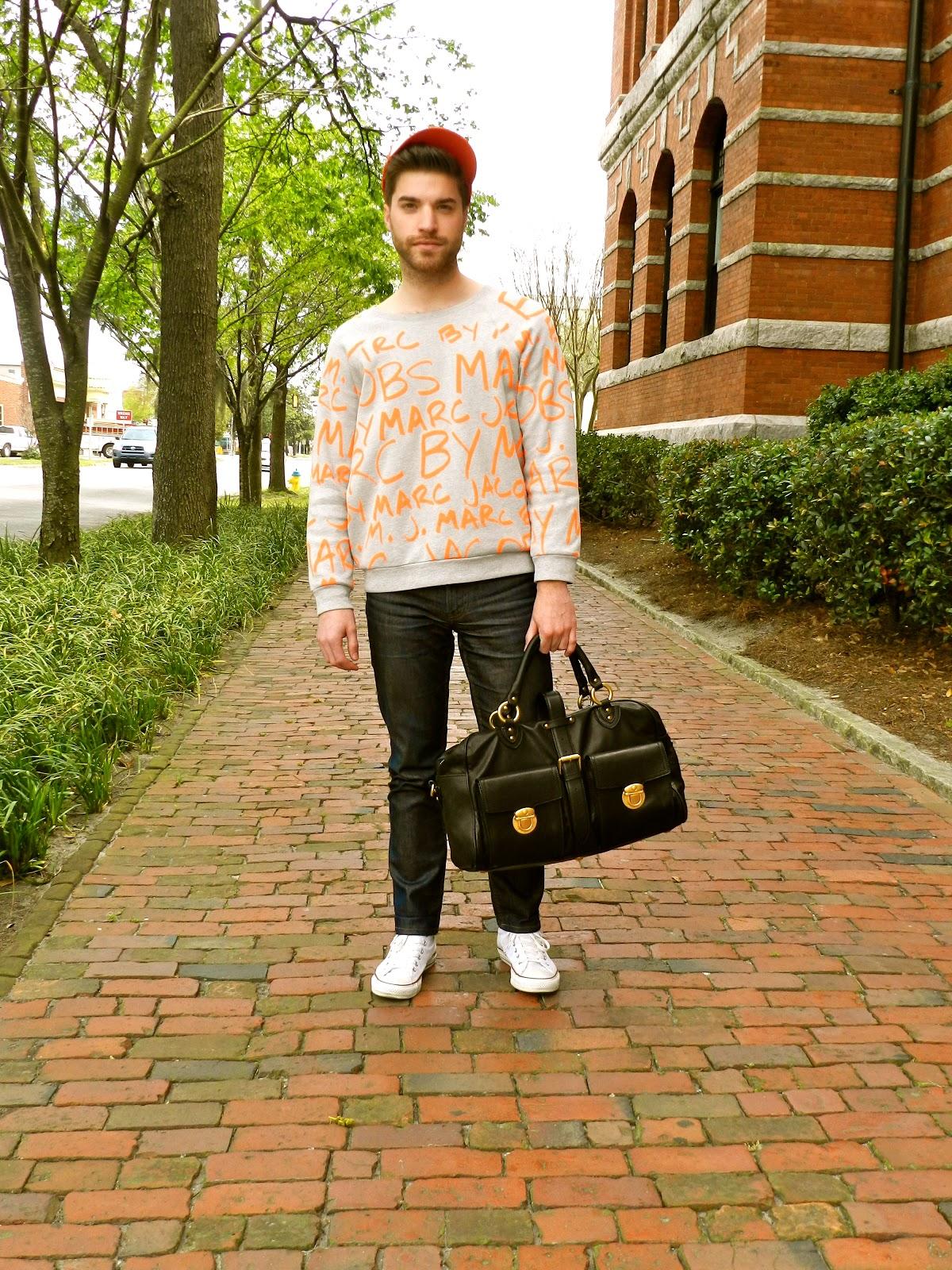 The rest of your outfit should be constructed carefully. Too much of a good thing can turn into a bad thing, fast. Since orange has taken over the top half of this outfit, let's darken things up on the bottom with a simple black  jean. The 501 Skinny Fit Jean by Levi's is the right choice for you here. Slip on a classic pair of Converse All-Stars and you will have accomplished your own street style.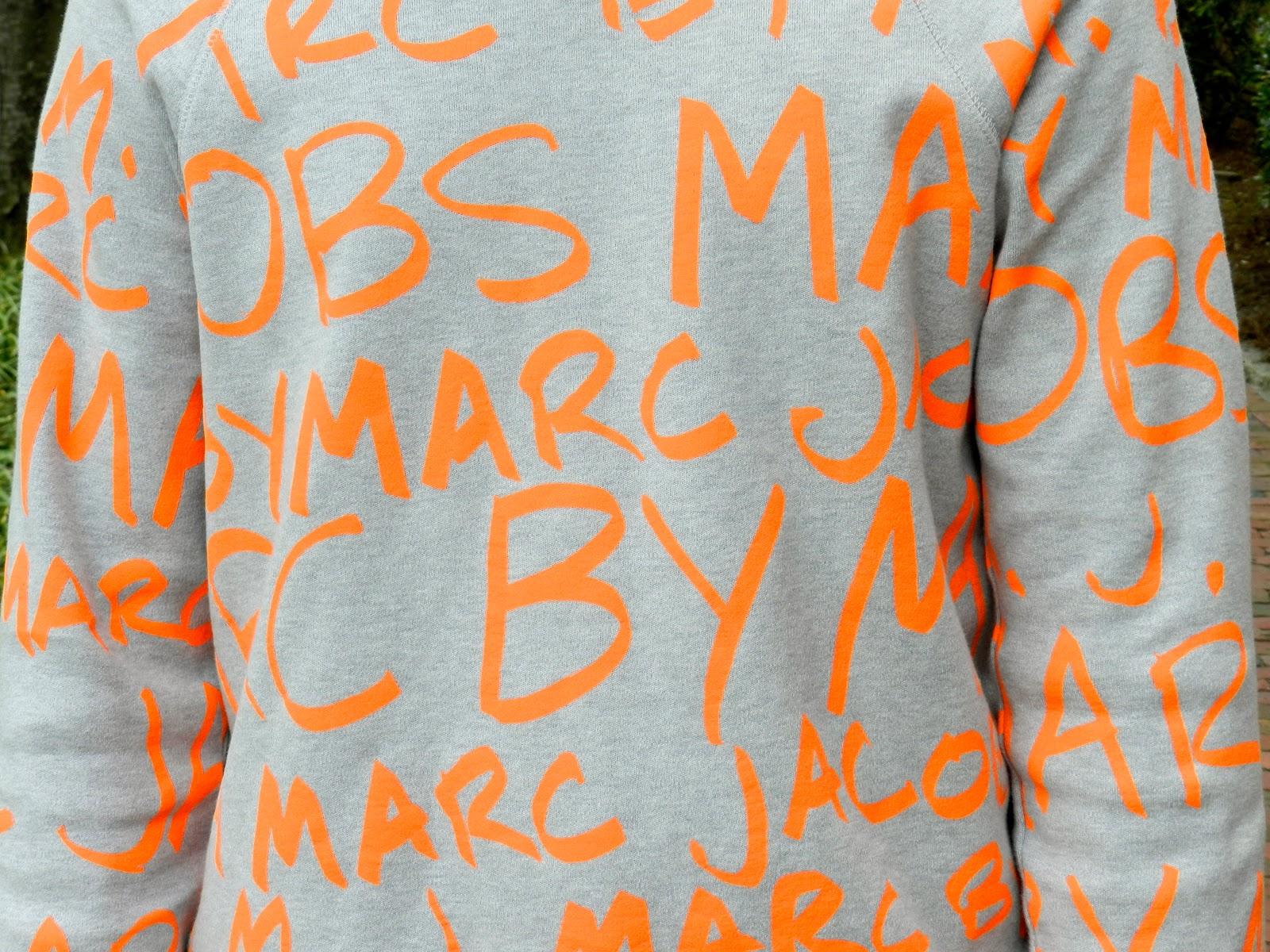 Hint: Street style is a fun and easy way to express your fashion taste. Brighten things up this week with a bright and colorful top and color coordinate it with a truckers hat. Break up the monotony with a black pair of jeans and a simple shoe. If you want to raise the bar a little, try throwing your school supplies into this Marc by Marc Jacobs Square Shopper.
Style On, 
Alicia Gonzalez
Check out my article as previously published on CollegeFashionista: http://www.collegefashionista.com/aliciagonzalez/lets-hear-it-for-the-boys-bright-street-style/