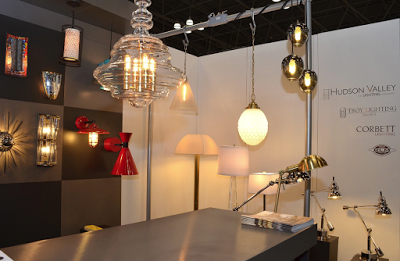 Recently at the International Contemporary Furniture Fair (ICFF) in New York, I met the good people at  Littman Brands.  Under this umbrella company sits 3 distinctly different lighting companies, encompassing the residential, hospitality, and retail lighting sectors.  Each of these companies has a distinctly different lighting identity, but with the same ethos; uncompromising quality, expert craftsmanship, and innovative design.
I was familiar with Troy Lighting because they make one of my all time favorite fixtures ~ The Uni in Tide Pool bronze.  With its quill or sea urchin like design, it transcends a specific aesthetic and surprisingly plays well off of many other looks.  Troy is known for its sophisticated casual aesthetic, outstanding finishes, and naturalistic design.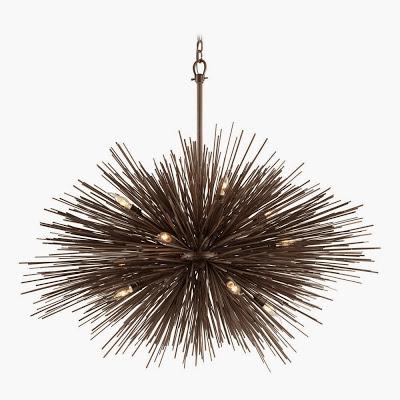 Their newest collection shines a light on art and artists, as well as distinctive materials combined in a new and fresh way!
The Odyssey is "otherworldly" with a nod to mid-century modern design, but pushes the boundaries with its hand blown plated and smoked glass creating a mirrored effect on the globes and LED filament bulbs.  It is quite a statement maker!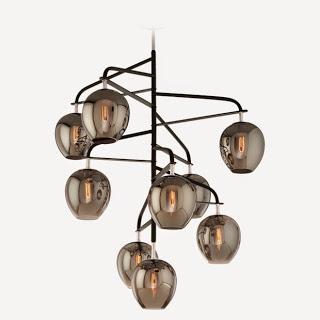 The Street Art collection captured my attention and is perfectly named for its hip, urban, industrial  feel.  Pushing the envelope with its graffiti, metal and wire caged light bulb guards, I see it at home in a boy's room, loft space, or cool recreation lounge.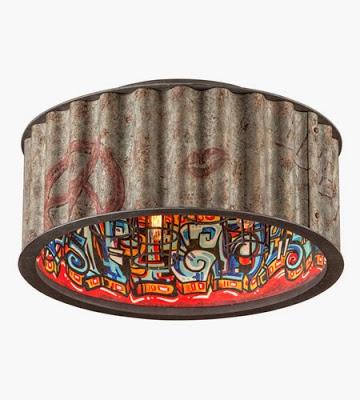 The "Calderesque" lighting mobile, as I have taken to calling it, is outstanding!  Better known as Dinner Date, this avant guard lighting sculpture incorporates ceramic plates inspired by words, typography, and images perfectly balanced from wrought iron arms to keep you looking up.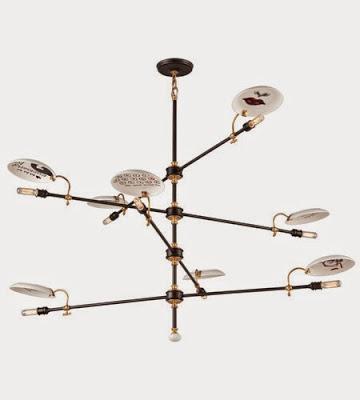 Troy RLM (reflective luminaire manufacturer) is proud to introduce Structure, a factory inspired, fully customizable system that can be hung in a non traditional way (think vertically or on a soffit for instance).  Exposed conduit and edgy high gloss colored fixtures give it a decidedly modern industrial feel.  Made entirely in California and with a multitude of options, the possibilities are endless!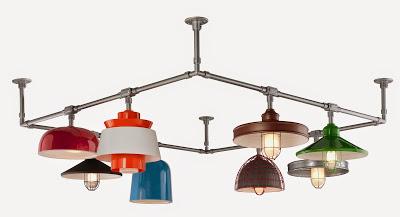 The Paradigm offers us a fresh option in color, shape and usage, not unlike the Structure series.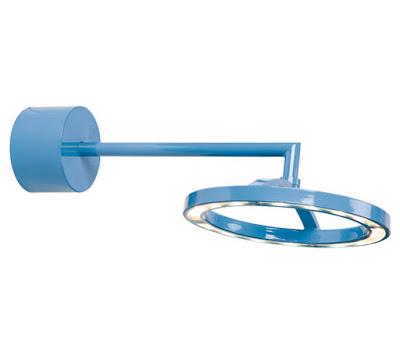 Corbett Lighting celebrates fashion forward design.  Luxe materials, hand cut crystals, Japanese paper, gemstones, etc. combined with gold and/or silver make it an ideal choice when injecting a work of art or a little drama into a room.  And you know I am all about the drama: hence my motto, "A little drama goes a long way."  Corbett Lighting earned the prestigious ARTS award for excellence in lighting manufacturing 2 years in a row, as well as many other accolades.
I'm kind of dying over the Meteor fixture with the beauty of its warm amber agates punctured by the classic sputnik shape. You focus on the stones and the fixture falls away.  Like jewelry in the room ~ high drama!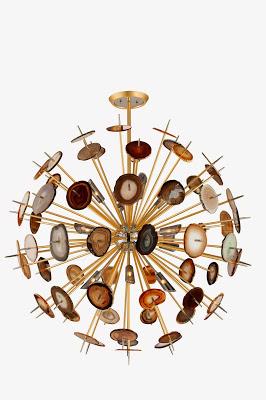 That's serious eye candy ~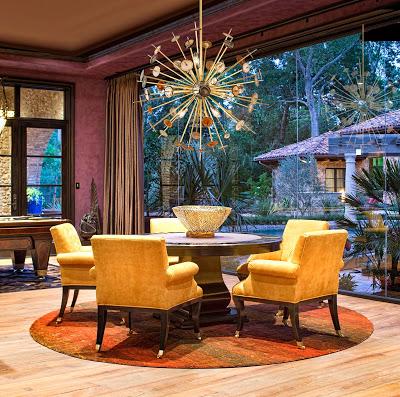 There is science behind the Elements chandelier.  It's reminiscent of a childhood game of jacks or atoms.  Configured in a multitude of ways, the fixture hangs from aircraft cable and becomes a strong focal point.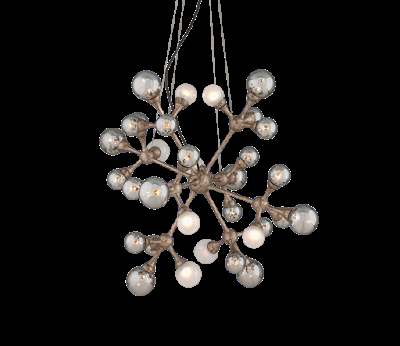 Case in point~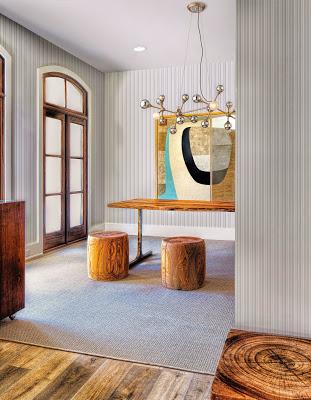 Hudson Valley Lighting, located in the Hudson River Valley creates "tomorrow's classics today." Inspired by the endless beauty beyond their doors, the energy and sophistication of Manhattan, the history and nature of the area, or the industrial roots the riverside factories provide, their styles are as endless as their inspiration.
The Colebrook is the perfect example of that marriage between vintage and modern, rustic and refined, humble and grand, especially when hung in multiples.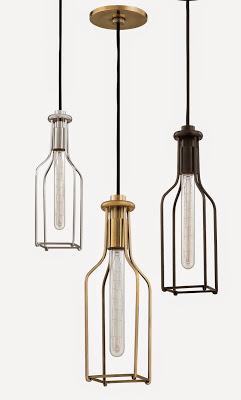 The Caswell has me at hello.  It's so unusual that you might miss it as a fixture.  It's barely there appearance makes it a good choice when you want to whisper, not shout.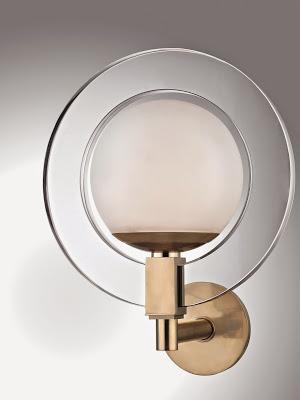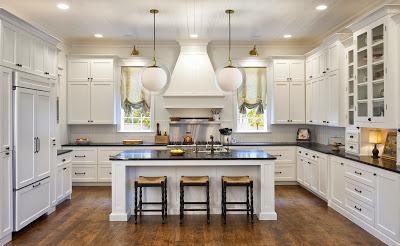 The Viceroy is a beautiful blend of industrial and uptown sophistication.  This pendant may be an option in an upcoming project!  It holds wide appeal and co- exists  with almost any material.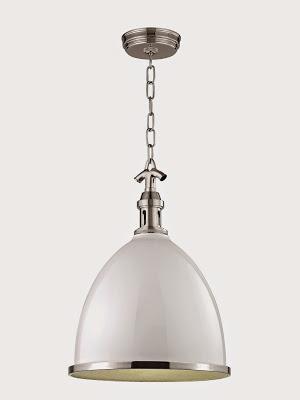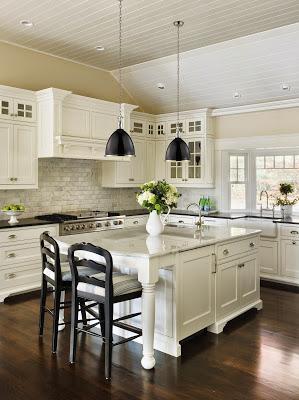 There are so many gorgeous lighting options within the Littman Brands collection.  This is such a small sampling.  You would be hard pressed NOT to find a fabulous option for an upcoming project.  Their hand made and hand forged, trend setting, forward thinking designs, as well as their use of energy efficient LED bulbs, especially in the filament category, is a bright light in this category!  Most fixtures offer different sizes and options making for a cohesive lighting collection .
I've met the people behind the brand and I have heard the backstories and inspirations.  That always excites me and after all, wouldn't you want to use a company you are familiar with, trust and know they care?
Photos by Larger than Light.  This was a sponsored post, but my opinions are my own.