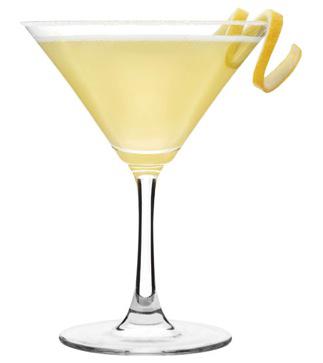 Happy Friday, beauty enthusiasts!
By now you know I'm a sucker for all beauty products (or desserts) that have a reference to booze. (Oh, how I miss the days of Happy Hours filled with Lemon Drop martinis and Appletinis…)
My latest obsession? Too Faced Lemon Drop Shadow Insurance Correcting Primer. This neutralizing primer takes me from ruddy-eyed to bright-eyed in a matter of seconds and keeps my eye makeup perfectly in place all day long, to boot. Here's the eye-brightening scoop: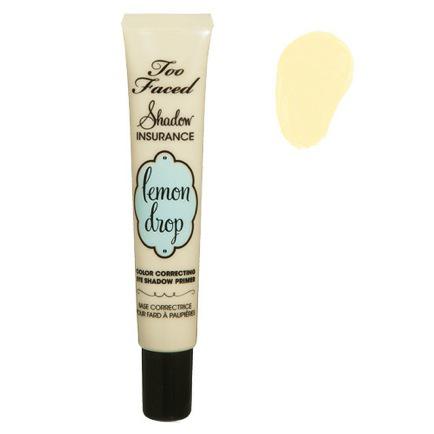 The beauty 411:
Most of us aren't lucky enough to have perfectly even skin tone and our eyelids are no exception. In fact, most lids tend to be a red or ruddy hue that can make even the best eye shadow look uneven. Well, say so long to fretting over red lids as Too Faced's Lemon Drop Shadow Insurance Correcting Primer ($18) is infused with a lemon-yellow tone that neutralizes redness in a single swipe.
Why you'll love it: This genius primer basically banishes lid discoloration, making your lids the perfect "canvas" for any eye shadow. To boot, this smart primer contains a blend of "stay-put" ingredients that guarantee no shadow creasing, smudging, or fading.
So if you're looking to take your lids from ruddy to bright-ended, this zesty primer has got you covered (literally). You can find this color-correcting primer in Sephora stores or online. With less fuss over eyelid priming, you'll have time to grab a much-deserved Happy Hour cocktail. Might I suggest a Lemon Drop martini?
Crows' Feet, Cupcakes, and Cellulite does not accept compensation for any product reviews. Opinions are the author's own.