What a year for films it was! I saw about 70 movies in 2012 and had a good or great time at nearly two thirds of them, and while there wasn't a film this year like Drive or Shame that truly blew my mind, I had at least 15 films trying to squeeze their way into my list. There are still a few potential additions I haven't seen—Amour, Rust & Bone, The Deep Blue Sea—but I got around to most everything, including a handful of solid animated films (Brave, Frankenweenie) and documentaries (The Queen of Versailles, Jiro Dreams of Sushi), which all barely failed to make the cut. There are some major awards contenders that you won't find here, but that yes, I did see, like Lincoln and Les Miserables, as well as two films I found to be crazy overrated—Beasts of the Southern Wild and Cabin in the Woods. But you'll also find here unlikely choices that you may not have seen, like the horror films Sinister and The Woman in Black, and the two Sundance stand-outs Liberal Arts and Safety Not Guaranteed. I had a great time at the movies in 2012, and I hope 2013 will be even better.
And now, without further ado, my top ten films of 2012!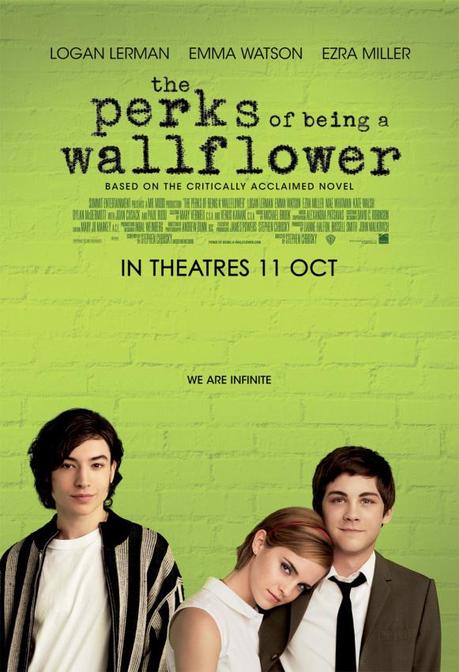 1. The Perks of Being a Wallflower
2012 was filled with outstanding summer blockbusters and acclaimed historical dramas and big, sweeping epics, but the best movie of the year was a small, intimate coming-of-age drama about teenagers. Based on the beloved young adult novel (which also made my Top Ten Books list!), The Perks of Being a Wallflower, is a near-perfect film, with three of the best, most tender performances of the year by Emma Watson, Ezra Miller, and especially Logan Lerman, who is heartbreakingly good. Not very many novelists have written the screenplays and directed the film based on their book, and Stephen Chbosky captures the heart and soul of his novel beautifully. The Perks of Being a Wallflower is reminiscent of the best John Hughes films from the mid-80's; it captures the highs and lows of being a teenager so well.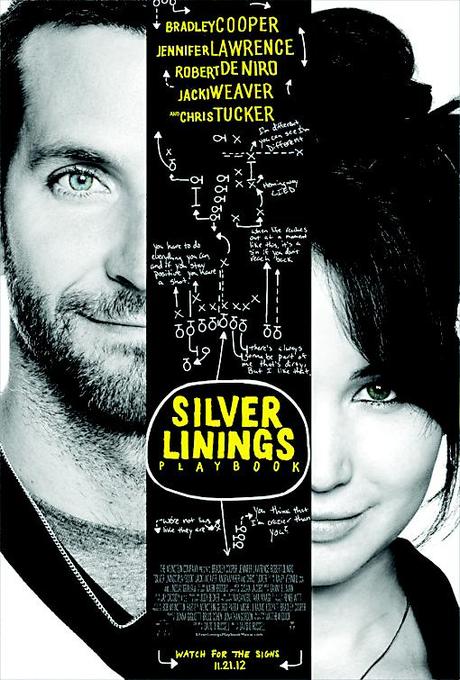 2. Silver Linings Playbook
The most entertaining film of 2012 also has two of the best performances of the year. Silver Linings Playbook is a gem, the rare film that blends together a variety of genres and storylines but never feels overstuffed. It's also a great film that can be recommended to just about anyone—your little brother, your teacher, your film snob buddy, your grandmother. David O. Russell has made strong films before, but this one he truly hit out of the park, and the cast is uniformly excellent, with Bradley Cooper delivering a true breakthrough performance, and Jennifer Lawrence continuing to confirm that she's the best actress of her generation. This is an amazing film, that's also just a ton of fun. Don't miss it.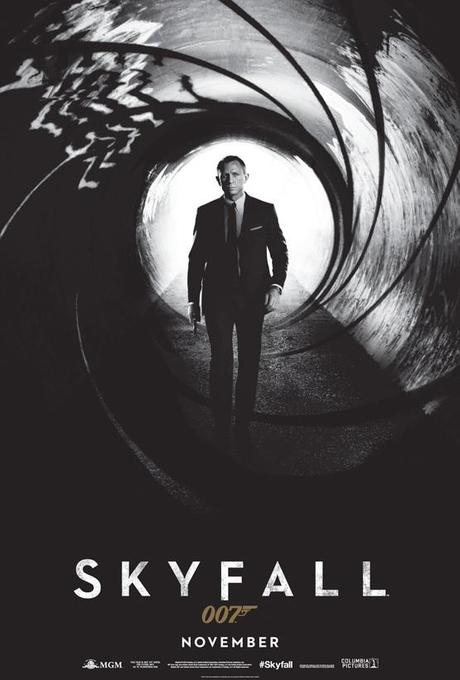 3. Skyfall
The best James Bond movie since Goldfinger, Skyfall is the Dark Knight of the long-running 007 series. After Casino Royale proved that Bond was still relevant in the twenty-first century, American Beauty director Sam Mendes took the legacy to a whole new level with Skyfall, a stunning, action-packed, emotionally compelling Bond movie like no other. Starting with one of the best pre-title action sequences of the series, the film shifts over to complex character relationship and a new, flawed Bond, who has to re-discover his place in the modern spy world. The Oscar-nominated cinematography by Roger Deakins is gorgeous, and the score and title song are fantastic. Craig is at his very best, and Judi Dench and Javier Bardem give two of the most memorable 007 performances in the series, with Dench especially poignant given her seventeen-year history with the series. But the biggest joy of Skyfall is watching the creators take the Bond films into the next 50 years, while at the same time pay tribute to the last 50. I loved this movie, and can't wait to see it again.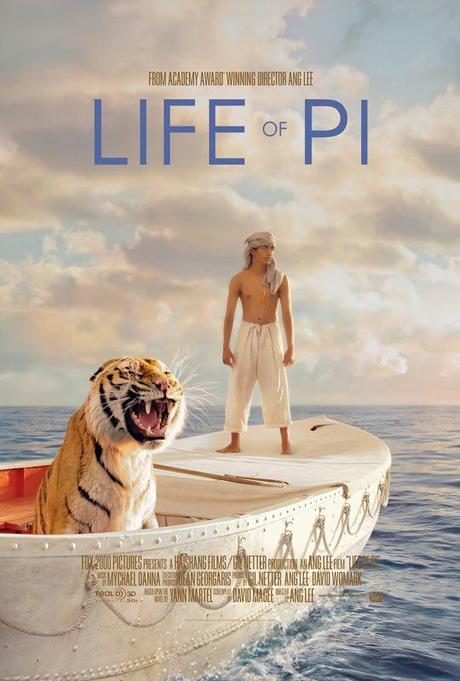 4. Life of Pi
I cried really, really hard in two movies this year, and the first was Ang Lee's sumptuous, awe-inspiring achievement, Life of Pi. Never before has 3D looks so lovely on the big screen, and never before has a CGI animal—in this case, a tiger—been so believable. I enjoyed the novel right before seeing the movie, but the film is an even more enriching experience. The first hour is a solid introduction to Pi Patel's life, but it's the material on the boat, with Pi left to fend for himself with a tiger on board, that makes for the most compelling material in any movie of 2012. For years Life of Pi was said to be unfilmable, but who could have ever doubted Ang Lee? The guy hops genres more than any other director, and he succeeds with beautiful work every single time. But Life of Pi may be his finest film of all. This is a stunning achievement.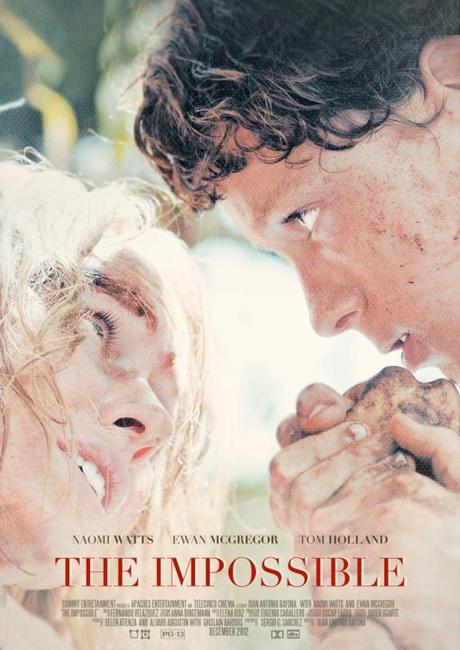 5. The Impossible
The other movie I cried really hard in is The Impossible, the kind of visceral experience that I imagine hushes every single crowd it plays to. The intensity to the first hour is so great that I imagine I'm not alone in the crying. Thank God the filmmakers had access to the finest of special effects to give the early scenes realism, because in the hands of lesser filmmakers, this could've looked stupid and been laughable, despite the honest performances. But everything looks so real you come to feel like you're experiencing the horror right along with the main characters. Naomi Watts is getting all the awards attention for her heartbreaking turn as the mother, easily her best performance since 21 Grams, but the true star of The Impossible is the young Tom Holland, who gives not just one of the best child performances of the year, but one of the best performances of the year, period.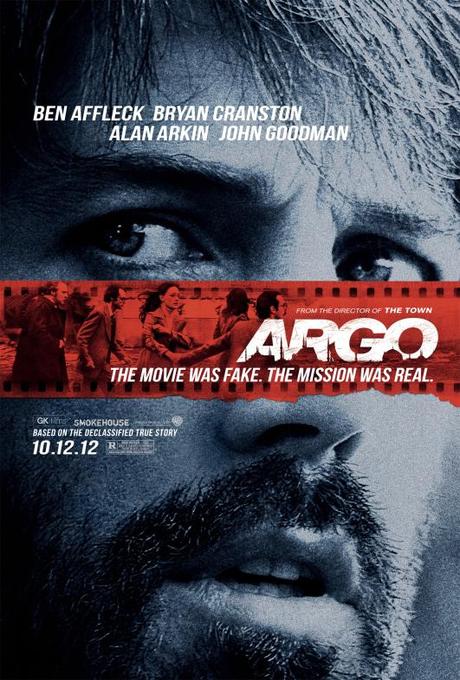 6. Argo
Like Silver Linings Playbook, Argo is another great Oscar-nominated film that was also just super fun. Ben Affleck did a fantastic job with The Town in 2010, but Argo is even better, a movie that mixes some of the funniest scenes in any movie this year with the most suspenseful final forty minutes, too. The film is compelling from the first scene on, and Affleck doesn't hurt himself by compiling one of the best ensemble casts of the year, including Bryan Cranston, John Goodman (who had an amazing year with this and Flight), and the Oscar-nominated Alan Arkin, who gives an effortless performance. Affleck had a rough time as an actor for a few years there, but now he's one of the coolest directors on the planet, and I can't wait to see what project he tackles next.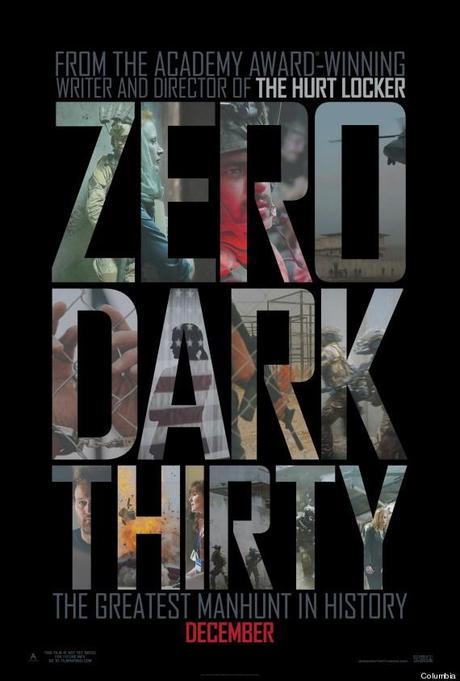 7. Zero Dark Thirty
It's hard to believe that Kathryn Bigelow won an Oscar for directing The Hurt Director three years ago, and wasn't even nominated for directing Zero Dark Thirty, a film that I believe is even better and more relevant and better constructed than that 2009 film. This is an outstanding achievement that is mostly talk for two hours, but feels in every way like an action movie, with those pulse-pounding final minutes at Osama Bin Laden's compound. But the movie lives or dies by Jessica Chastain's performance, and she is extraordinary here, giving an unemotional performance of a woman on a ten-year mission, who in the final scene gives the kind of catharsis for an audience that wins Academy Awards. What a striking performance in a superb, must-see film.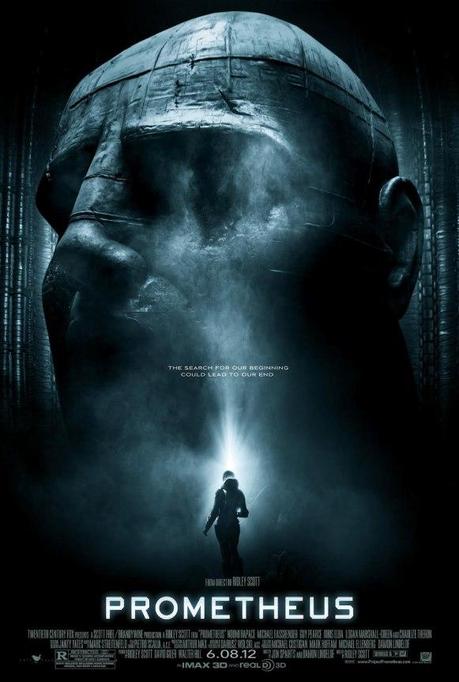 8. Prometheus
What seems from everything I read to be the most maligned movie of last summer… was my favorite film of the summer. I loved this more than The Avengers, more than The Dark Knight Rises. Prometheus is a gorgeous game-changer of a science fiction film that also weaved plenty of horror into the proceedings. Alien is one of my favorite movies of the 1970's, and I found Prometheus to be a fantastic return to form for that film's director Ridley Scott. The film's cast, namely Noomi Rapace and Michael Fassbender, give terrific performances, and the cinematography, particularly in 3D on the big-screen, is nothing short of astonishing. For me, Prometheus had one memorable sequence after another, with a final scene that took my breath away.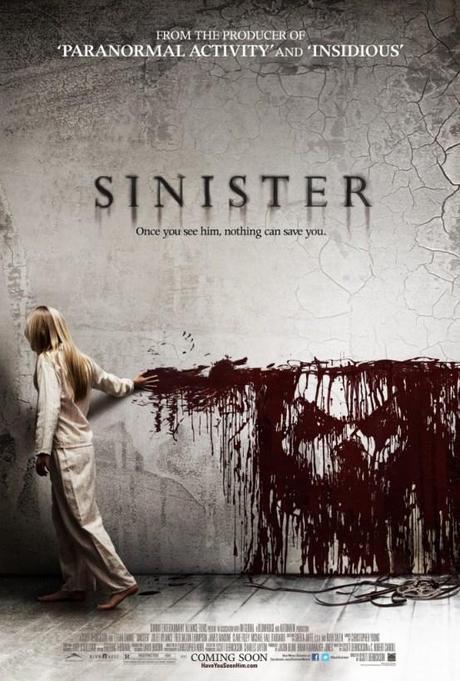 9. Sinister
Horror has long been my favorite genre (and mostly reviled by every major film critic), so every year I find one to make my top ten list. Recent additions to my lists include Insidious, Orphan, The Descent, and Let Me In, and this year my favorite genre film was Sinister, easily one of the scariest movies I've seen in a long, long time. In fact I'm almost weary of watching this movie a second time, it scared me that much. But not only did the film do its job by scaring the shit out of me, it also has a compelling story, about a true crime writer who moves into the house of a previous crime to pen a new book, only to find he's going to become a story of true crime himself. Ethan Hawke is great in this film, and he gives the movie an intense believability. I love horror, and I loved Sinister. A bulls-eye!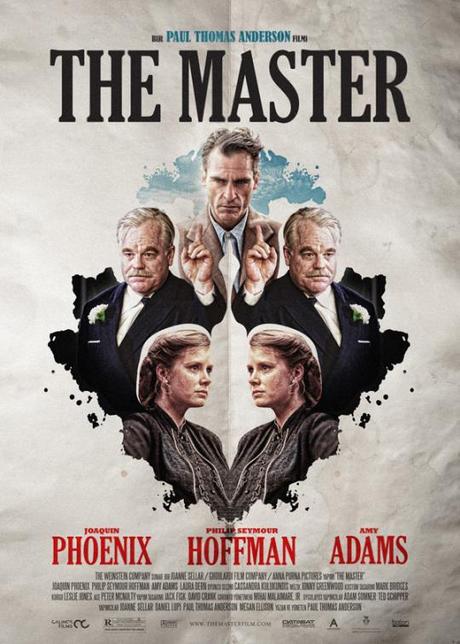 10. The Master
No movie of 2012 have I thought about more than Paul Thomas Anderson's flawed but brilliant film The Master, and the more I think about it, the more I like it. Since the beginning, Anderson has been one of the most interesting filmmakers around—his Boogie Nights and Magnolia are two of my favorite films of all time—and The Master, while divisive to be sure, is another gem in the Anderson canon. At the heart of The Master are three of the year's best performances, by Amy Adams, Philip Seymour Hoffman, and especially Joaquin Phoenix, who literally becomes his character rather than simply playing him. The score by Jonny Greenwood is awesome, and the 70mm photography by Mihai Malaimare is this year's most head-scratching Oscar omission. The Master isn't perfect, and it's not Anderson's best work. But it's a film that engaged me from beginning to end, with scenes of raw, unnerving power, and I can't wait to see it a second time. The Master is one of the best films of 2012!
#11-20 (in Alphabetical Order)
Arbitrage
The Avengers
Chronicle
The Dark Knight Rises
Django Unchained
Liberal Arts
Moonrise Kingdom
Premium Rush
Safety Not Guaranteed
The Woman in Black