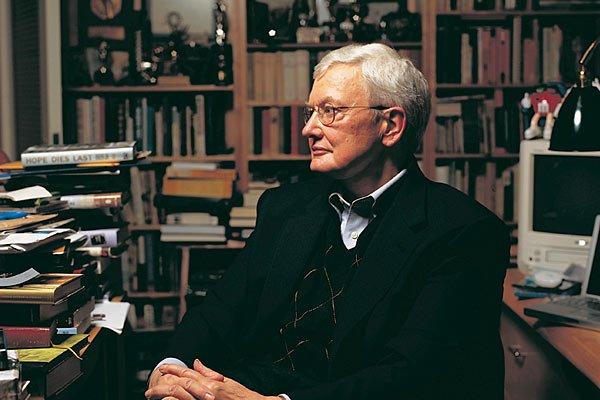 I feel like part of my soul died today. Roger Ebert, the most famous film critic in the world, a man I have adored for twenty years, has passed away at seventy years old, and it's a huge blow to anyone who's ever been a fan of film. I have a lot of favorite actors, directors, screenwriters, but if I had to pick a hero in film, it would be Roger.
I've been in love with the movies ever since I can remember. To me, a day that goes by without at least one film is a lousy one. For years I wanted to make films, and I did make quite a few, and while I've turned to writing fiction over filmmaking in the last three years, my love for film hasn't diminished one bit. There's not a particular movie I saw when I was little that got me interested in film. It was a CD-Rom called Cinemania, released in 1993. I was eight years old, becoming more and more interested in movies after seeing the Disney classics of my childhood era—Beauty and the Beast, and Aladdin—and that year's big summer blockbuster that changed everything, Jurassic Park (which, ironically, is re-released to theatres tomorrow). My younger brothers were interested in the Star Wars computer game we demoed at a local computer store in Roseville, California, but the one I wanted to buy was Cinemania '94, which was a brand new CD-Rom database not just of film facts and bios, but film reviews, music, clips, and more.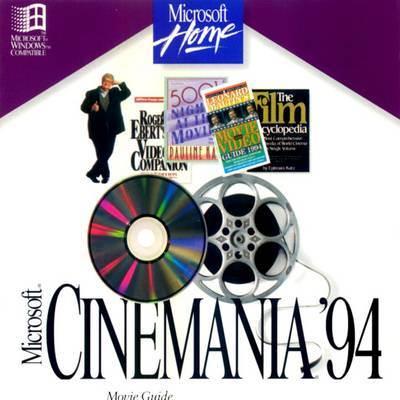 On the program were three critics—Leonard Maltin, Pauline Kael, and Roger Ebert. Kael retired from film criticism in 1990, so she wasn't around long enough to have a profound influence on me, although I fell in love with Brian Kellow's fantastic book about her life. Leonard Maltin is still a major force in my life today, as I consult his Movie Guide with almost every film I watch. And then there's Roger Ebert, the unrivaled genius of film criticism. I loved his work the most because, unlike Maltin, he wrote lengthy essays for each film he watched, essays that were passionate, articulate, witty, profound. I didn't grow up with Roger Ebert on his TV show, but through his written reviews. While today I love revisiting his old televised reviews with Gene Siskel  on siskelandebert.org, I don't have many memories of catching the Siskel & Ebert program on TV as a kid (although their gleeful love of Kingpin on a 1996 episode still makes me smile). I always turned to his reviews on Cinemania, which was produced through 1997, and later online, where a few years ago all of his thousands of reviews dating back to the 60s were compiled on rogerebert.com.
Because of my love of Cinemania, and of Roger, I started writing film reviews in 1995, on a message board called Prodigy. It was the first experience I ever had in posting something on a computer, and receiving comments from strangers. I wrote over 500 reviews on Prodigy from 1995-1999 (unfortunately only two or three of those reviews survived), and from there I've been writing film reviews ever since. I was the A&E editor of my high school newspaper The Red & Blue, and a staff writer for my college paper The Loyolan. I've written film reviews on blogs, Facebook, message boards, and more, and in the last year I've been writing reviews of both books and films right here on Story Carnivores. I know I wouldn't be the film critic I am today—hell, the person—without the influence of Roger. Not a week has gone by in eighteen years that I haven't looked up Roger's latest film reviews or watched the latest episode of his show. The idea that tomorrow, and next month, and next year, I can't go to rogerebert.com and read the newest reviews and blog entries Roger has written, is very sad.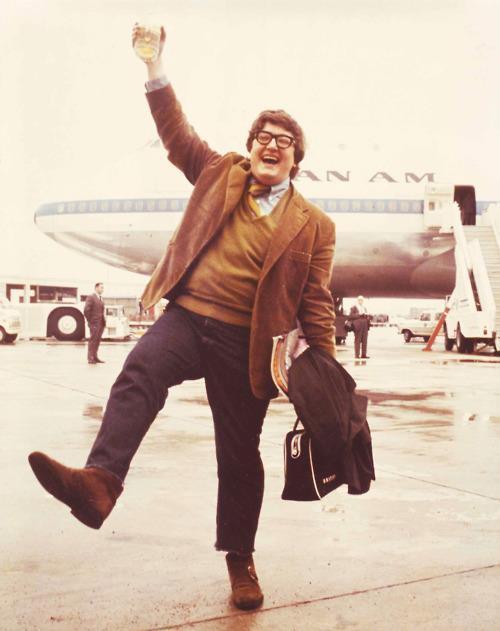 But today is not a day to be sad. Today is a day to celebrate the great life of the world's most famous film critic. Even though he's gone, we have literally decades of reviews and clips to pour through, which amounts to probably thousands of prose and hundreds of hours of material I haven't yet seen. I adore all of his books on film, including his three insightful The Great Movies collections, and his hilarious books on bad movies, like I Hated, Hated, Hated This Movie. I love his audio commentary, which amounts to eight in all, I think. I never really understood the power of Citizen Kane until I heard him speak about it on the DVD commentary. His memoir Life Itself, released in 2011, is also a great read for those of you who want to learn more about his life. And I'm so thankful that we have so much of Ebert's televised work online, both on Youtube, and on the great archival site siskelandebert.org, which collects full episodes of Siskel & Ebert. In the end, though, I always go back to his print reviews. They make me think, they make me laugh, they make me look at a movie a different way. His reviews are written by a guy who loves movies… and that love just radiates off the page into the hearts of filmgoers all throughout the world.
I had the privilege of meeting Roger Ebert once, in January 2005 at the Sundance Film Festival. I don't think I've ever written about this encounter until now. It is a moment that lasted all of about fifteen seconds, but it has stuck with me ever since. I can still see the coat he was wearing, the way he squinted up at me when I started spewing my love for him. It was at the front of the Eccles theater. My friend and I were there to get in the stand-by line for a horrible movie called Forty Shades of Blue (which would go on to win the festival's top prize that year, strangely), and we were waiting for the 9:15 showing of Brick to let out. I was still on a high of speaking to Leonard Maltin only the night before, at the screening of Brothers. So I was shocked and way too giddy for words when Roger Ebert, the man, the legend, walked out of Eccles, right toward me on the sidewalk. I rushed him, like twelve-year-old fan girls rush Justin Bieber, and told him, in a slew of words I somehow put together, how much of an inspiration he had been to me over the years. His response? Just nine words, before he continued on his way. He nodded and said, "I hope you find an honest line of work." He walked off and I stood there, kind of perplexed. Where did that come from? What did he mean by that?
Eight years later, I think I know.
Thank you, Roger. I wouldn't be the man I am today without you. I'll forever keep you in my heart, and I hope that someday… I will indeed see you at the movies.