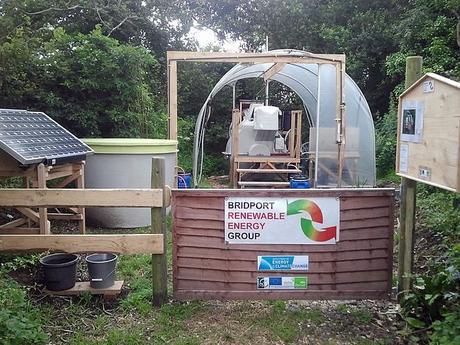 Article by Richard Toft from BREG – the Bridport Renewable Energy Group:
BREG are now at the stage where our anaerobic digester is producing gas reliably from grass cuttings (what else you might ask?!), and turning our attention to how it can contribute to the activities at our host site, Ourganics. This has given us the confidence to tell you about the project, and to invite you to one of the events we are planning in late September at Ourganics in Litton Cheney.
The first on Sunday 23rd September, is a general introduction to Ourganics and the AD process. This will run in both the morning and afternoon, and there will be a charge of £5.
The second, rather more technical and perhaps more targeted at food producers, is on Wednesday morning 26th September. You will get lunch as part of the package, hence the price of £10.
The final event, the masterclass, is intended for people who are thinking of installing their own system or are just hungry for detailed technical knowledge. It will be on Sunday 30th September and be an all day event with lunch included, for £40.
Please note all these events will include tea /coffee and cake, and we'll be making use of the biogas.
The distinctions I make above are only suggestions, and of course you would be welcome at any event. Before you decide you might like to look at the events page on our website on www.breg.org.uk/events, as it gives you all the information that is missing from the above.
Please contact BREG if you would like to attend through our website on www.breg.org.uk or feel free to email [email protected].
You can also check out this video where BREG's Malcolm explains micro AD: