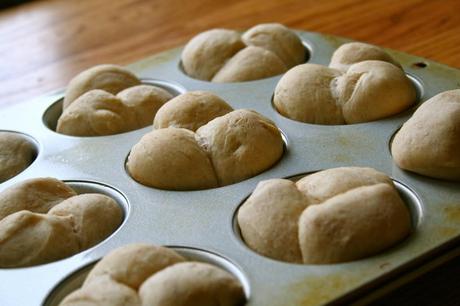 Ryan and I attended a breastfeeding class yesterday. As Ryan put it, "magical."
I think he might have been joking…but then again, we both agreed the class had been eye-opening and encouraging. And there was something special, something magical even, about sitting in a room with six other pregnant women, our bellies in varying stages of distention. We had our partners at our side, our hands on our stomachs, as we talked about what it meant to give our growing babies nurturence once they left our wombs.
And isn't it amazing how we, women, go from such competent care-takers (baby inside belly) to flustered and awkward new mamas (baby outside belly)?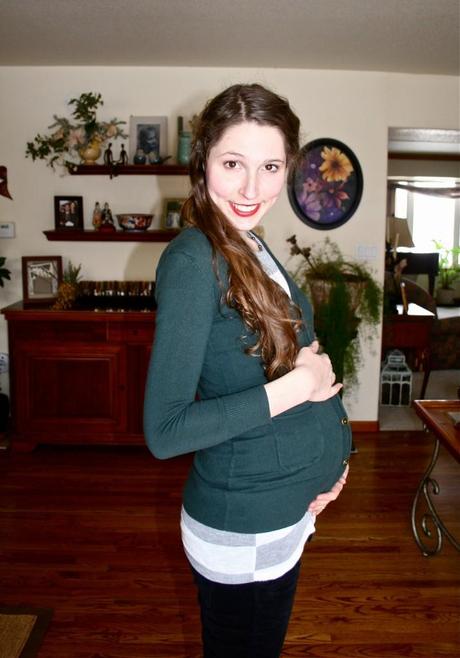 I, for one, am so thankful for all the resources available to new moms. The classes, the conversations, the online forums, and the wisdom handed down from one mother to one daughter, generation after generation.
Ryan and I learned that when Lucy finally arrives, she'll want one thing above any other: food. And because babies are amazing creatures, she'll be able to find her way to my breast, latch on, and grow into the child she's meant to be. How incredible.
But as I think about our daughter and how simple yet beautiful that exchange will be, I'm also struck by how complicated life gets once you leave your mother's breast. How easy it is to hurt those you love. How quickly life can turn from safe to scary. We go from babies who need just three simple things (food, comfort, and warmth) to adults who, no matter how hard we try, are never truly satisfied.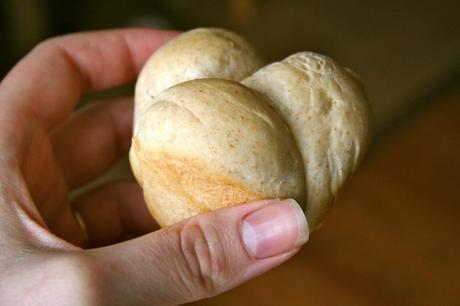 I have to admit that I foolishly thought having a baby would ease the pain and dissatisfaction in my own heart. And in some ways, the miracle of Lucy's existence has healed me. But this baby can't bring back my sister, or remove the pain of losing two family members to suicide. She can't undo all the ills I've done or all the wounds I've received at the hands of others.
And so I'm finding, just like a newborn baby, that there is only one person, one being, who can touch the deepest and most primal needs of my soul. In the quiet moments, in the dark moments, I've found the still, soft voice of Someone Beyond (yet always nearby). And like a baby with its mother, I let myself receive all that is being so generously given. Without question. Without explanation.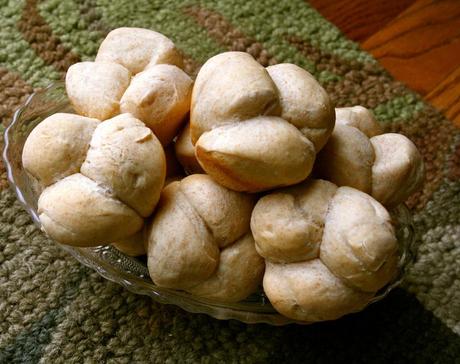 (And yes, these rolls are as good as they look. No breast milk required)
Buttermilk Wheat Rolls
Yields: 24 rolls
1/2 cup lukewarm water
2 cups warm buttermilk ( 100 – 110°F)
3 tablespoons butter
2 tablespoons sugar
1 tablespoon salt
2 1/2 tablespoons yeast, instant preferred
5 cups all-purpose flour
1-2 cups whole wheat flour
Combine the water, buttermilk, butter, sugar, salt and yeast in a large bowl, or the bowl of your stand mixer. Stir well and let sit for 6 to 8 minutes, or until you see the yeast begin to foam.
Add 5 cups of all-purpose flour and mix by hand or with the paddle attachment until the dough forms a rough, shaggy mass. The dough will not form a ball at this point, but will be just shy of coming together.
Add whole wheat flour, 1/2 cup at a time and blend with the dough hook until a smooth ball begins to form. Knead by hand for about 10 minutes, or by machine for 4 to 5 minutes until a soft, smooth ball of dough is formed. The dough should feel elastic and slightly tacky to the touch.
Lightly spray your work bowl with cooking spray and place the dough in the bowl. Spritz the top of the dough with spray as well and cover lightly with plastic wrap or a shower cap. Let rise for 20 minutes at room temperature or until the dough is full and puffy.
Gently deflate the dough and pat out to a rough rectangle about 8 inches by 12 inches. Cut the dough into 4 long strips, then cut each strip into 6 portions for a total of 24 dough balls. Shape each dough ball into three smaller balls. Place three balls in a well-greased muffin tin (you will need two muffin pans for a total of 24 rolls).
Cover loosely with plastic wrap and allow to rise until rounded and puffy. Meanwhile, preheat your oven to 350 degrees Fahrenheit. Bake rolls in preheated oven for 20 minutes, or until just golden brown. Rolls can be brushed with melted butter while cooling.
Monet
Anecdotes and Apple Cores