Hawaii, Kenya, that is.
A reader sent the blog PPSIMMONS this map of East Africa, which shows a place called Hawaii in Kenya: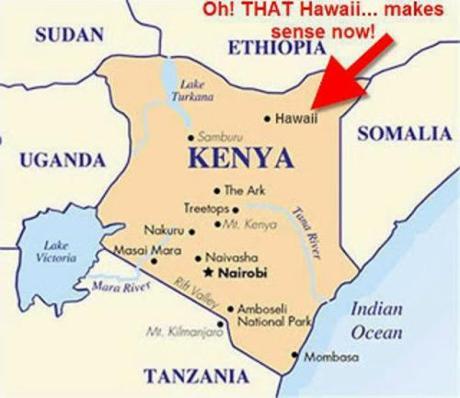 PPSIMMONS at first thought the image must be a photoshopped fake.
Then someone did a Google Map search for "Hawaii, Kenya" and discovered there really is such a place!
It's called Hawaii Dormitory. Here's a screenshot I took from Google Maps  (click image to enlarge):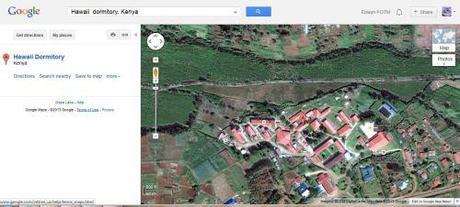 Hawaii Dormitory is one of several dormitories in the all-girls Catholic school called Loreto High School, in the green highlands of Limuru, in central Kenya, about 45 minutes from the capital, Nairobi.
You can see for yourself by going to this link.
See also:
Now if only we can find a Honolulu in Kenya, too.



A big h/t to FOTM's joworth!

~Eowyn