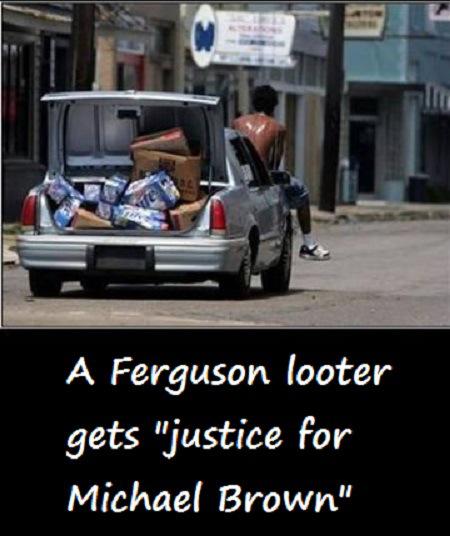 Last Saturday (Aug. 16) night, a rock music radio station in St. Louis, Missouri, 100.7 FM "The Viper," first broke the story of the autopsy results on Michael Brown, the 6'4″ 300 lbs. teen whom Ferguson police officer Darren Wilson shot dead. Every detail that 100.7 The Viper reported —  6 shots, none in the back, marijuana etc. — were all confirmed on Monday.
100.7 The Viper just announced on their Facebook page:
We have heard (from a VERY connected national media source) that Ferguson officer Darren Wilson will be cleared in the shooting of Michael Brown. The key: Dorian Johnson has now admitted that Michael Brown attacked Officer Wilson and attempted to take his gun. OFFICER WILSON WILL NOT BE CHARGED! This is scary. When this news is made official, we all have reason to be concerned about the reaction.
Dorian Johnson was the accomplice of Brown in their strong-arm robbery of a convenience store, which was captured on the store's surveillance cam, right before their encounter with Officer Wilson. Johnson gave an account of Wilson's shooting of Brown that we now know was full of lies — that Brown had not attacked Officer Wilson and that Wilson shot Brown in the back.
I'm awaiting confirmation of 100.7 The Viper's claim. If it's proven to be incorrect, I will pull this post.
~Eowyn