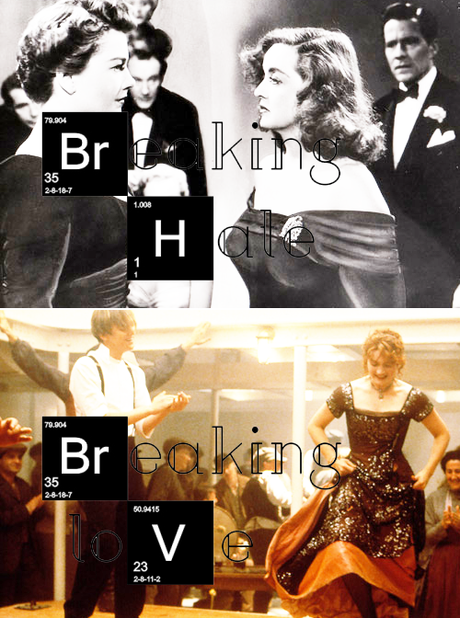 With these two last emotions, the Breaking Emotions Blogathon comes to an end - and sadly so. Mettel saved the best for the ending and we're going to go full on with the simple feels of Hate and Love. It would've been easy to just write a post on Love, but I decided to look for the devil in me and find those scenes that I despise as well. And then the very best also comes last for me with three scenes I love from three movies I love. Thank you for hosting this epic blogathon, Mettel!
Hate
Business Man • Weird Rape Song
There are many reasons this is my least favorite movie I've ever seen. The story, the narration, the acting and the message all play a part in my judgment. But this terrible song is the rotten cherry on top of it all. Let me explain: our main character has just kidnapped a girl he fancied. She lies on his bed, unconscious. He then starts to touch her and fantasize about her and all of a sudden, a regular imaginary love song-and-dance starts. Moreover, there are weird white background dancers and the protagonist acts as if he's strangling the girl - for fun, of course. 'Cause that's really funny and people do that all of the time. Oh dear, I could go on ranting about this movie forever. 
Bleu • The Ending
I've stated my dislike of this movie on several occasions and here's another one. I thoroughly dislike Bleu in its entirety but the ending perfectly sums up what I can't stand about it. First of all, there's that depressing mood or atmosphere that makes me want to buy a last-minute flight ticket to Miami Beach. Then there's an unnecessarily awkward sex scene that is just embarrassing to watch and then sudden outbursts of music. I like the music. But I highly dislike the way it's used. And I also think that Kieslowsky was a bit too eager to use the color blue in this movie.
Independence Day
Here's a nice collection of examples for the cheesiness and lack of quality of this movie. I see how you can regard it as a some nice popcorn fluff, but I just can't. I've tried watching it two or three times and never managed to understand its appeal. If I had to choose a particular scene, it would be the ending as well. In particular, the president's speech.
Love

Harry Potter • Wingardium Leviosa
I just rewatched Harry Potter and the Philosopher's Stone yesterday and once more found my heart melting at the sight of all those childhood memories. But this is not one of those movies I only like because it's connected to my life in some way, I actually do appreciate it translates the first book in this amazing series to screen. The whole series, and this film as well, is filled with things and scenes I love, but the Wingardium Leviosa sequence is probably the one I think of most often. Both Rupert Grint and Emma Watson were great actors at that time already and they have a very sweet chemistry.
The Rocky Horror Picture Show • Sweet Transvestite
I can never get enough of The Rocky Horror Picture Show, in particular Tim Curry and even more specifically, Tim Curry in this song. I'll watch it whenever I'm a bit down, whenever I'm ridiculously happy and whenever I have the feeling my life needs a satanic mechanic.
Dil Se.. • Declaration of love scene

Meghna: Tum bata tumhe kya pasand hai.Tell me what you love.
Amar: Mm. Paihle main yeh bataaunga ki mujhse sabse zyaada naa pasand kya hai. Hum dono ke biich mein yeh doorii hai. Yeh mujhe bahut naa pasand hai. Tumhaari andar jo yeh bahut kuch chupa hota hai. Aur sabse buurii lagti hai mujhe tumhari aankhen. Kitna bhi main inmen dekhna chaahoon... mujhe kuch dekhta hi nahin. Ab bataaoon mujhe kya pasand hai. No. First I will tell you what I hate the most. This distance between us. I hate it... So many things are hidden inside you. And most of all, I hate you eyes. No matter how much I want to see something in them... I can't. Now I will tell you, what I love.
Meghna: Hm?
Amar: Mujhe sabse zyaada pasand hai tumhaari yeh aankhen. Kyunki main jitna bhi inmen dekhna chaahuun... mujhe kuch dekhta hi nahin. Tumhaari andar itna kuch chupaa huaa hai. Mujhe woh bahut pasand hai. Aur sabse zyaada pasand mujhe yeh doorii hai... Kyunki agar yeh doorii naa ho... to tumhaare kariib aane ka bahaana naa mile...The thing I love the most are these eyes of yours. Because, no matter how much I want to see something in them... I can't. Everything that's hidden inside you... I love all of that. And most of all I love this distance. Because if it wouldn't exist... there would be no reason to get closer...
With the topic of love, it's hard to avoid writing about your favorite movie, so I did go the easy road and selected it. I think I can never write enough about it because it's still rather unknown, although I did make some bloggers watch it. And I've never had any bad response. This scene sticks out (if that's even possible) because it's one of the most honest, magical and bittersweet declarations of love I've ever encountered. So I'm ending both this list, and the blogathon, with a film I love, and a scene about love that I love.
Learn more about the blogathon by clicking on the banner below.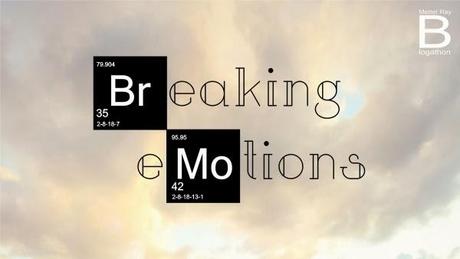 Previous posts
Fear and Awkward • Tears and Surprise • Smiles and Thrills