Lois & Clark:
how deep is the twin flame connection?

Originally posted on Twin Flame Archives: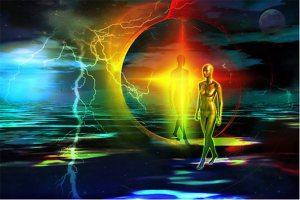 If you allowed someone to see all of you to include your thoughts and actions would you fear they would leave you?  Would you fear getting hurt? Do you realize I am using a word that is created in mind made dominance on it's own?  It keeps you from your true being.. it keeps you from being connected.  In this connection no deception, no false self, no speculation of consequences.  What do we do now? now that we know the core error that has kept us within the human body that should not only flourish as it grows, but should be around longer than 80 years to 200 years.
If you just feel your way through this you will find that you will not only impact those around you the energy essence that is within you will finally find it's solace in being the light it came from in the…
View original 1,082 more words