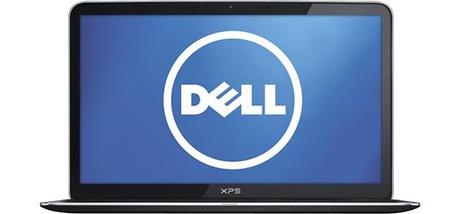 Dell has received plenty of headlines recently, as the company mulls a massive restructuring that could semi-privatize the company. But even as its corporate structure faces scrutiny and remaking, the company's product line has continued to press on in search of products that will be a hit with consumers.
Dell has fallen behind as the computer manufacturer has failed to put forth a product that can rival other tablets in the fast-growing mobile market. That has opened the door for some tech companies to gain the inside edge against traditional computer makers. But Dell's new XPS 12 Ultrabook could be a huge step forward for the company. While convertible laptops are nothing new, the presence of a laptop/tablet combo device that runs a Windows operating system could generate a lot of buzz and much-needed revenue for the company.
With that in mind, here's a quick breakdown of the XPS 12.
Pros
The big, distinguishing feature of the XPS 12 is that it can transform from a fully functional laptop to a fully functional tablet. The screen is equipped with a flipping feature that allows it to face toward the keyboard, if being used as a traditional laptop, or to be reversed so that the screen can fold over the keyboard, facing out like any tablet device. It's a much more efficient and practical setup than what has been previously attempted by other computer manufacturers.
And the screen is no slouch. Compared with any other tablet, it offers the same bright, crisp, clear screen that consumers have come to expect on mobile devices. And the touchscreen is sensitive to the touch and easy to use, making it a consumer-friendly alternative to tablet-only models.
Although some tablets come in a cheap, plastic exterior, the XPS 12 is sturdily built — an important quality for a 2-in-1 device with a flip-screen feature. The body of the computer is partly made of carbon fiber, so you're investing in a computing device that's built to last. The software is also upgraded from past Dell computers — with the XPS 12, you'll find far fewer software trials and other pre-loaded junk than what has typically been seen in past Dell computers.
Cons
While the XPS 12 is equipped with a nice solid-state drive, it's very small — only 128 GB. And when users pull the computer from the box, they have even less available, a mere 102 GB. That's a great number for a tablet, but if you plan to use this device as a regular laptop more often than not, you might find the storage constraints problematic.
And while it's fully functional as a tablet, the XPS 12 is still much larger than other tablet computers. It's heavier, clunkier and more awkward to use, which is an inescapable downside. Meanwhile, the software is still more laptop than tablet, and Dell has struggled to make much headway in continuing to improve the tablet-like features that users will demand if they're expected to replace their current tablets with this new model.
The battery life is also ho-hum — at 4 to 5 hours, it isn't terrible for a laptop, but it's pretty low for a tablet.
Still, some consumers will likely be willing to compromise certain features for a 2-in-1 package. The question, particularly for Dell, is how many will want to take that tradeoff. The XPS 12 is a landmark product in several ways, but it also has enough room for improvement that future innovation may be the determining factor in the product's fate.