Remember how I said making a special breakfast ensures a good morning? Well, going out for breakfast, especially on a Monday, makes for a great one.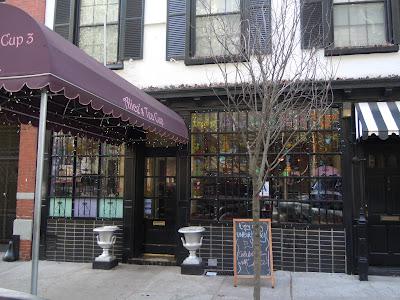 Yesterday, my roommate Catherine and I began our days at the whimsical Alice's Tea Cup. Why? Neither of us had been yet. Plus, she has a few days off as she transitions from her old job to a new one, and I often work from home anyway.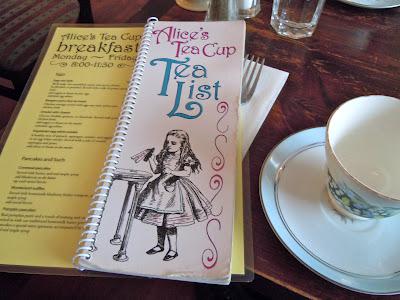 Inspired by afternoon tea at various restaurants and hotels around the world, this adorable tea room offers a nearly overwhelming assortment of teas. It took me a while to choose but eventually I decided upon the classic Alice Tea.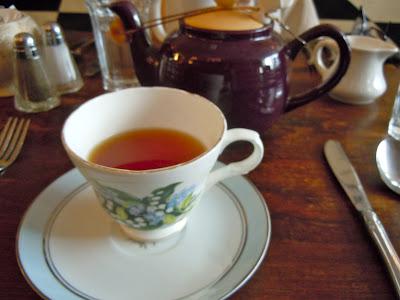 'Twas a wonderful choice. This house blend of Indian black Vanilla tea with Japanese green tea and rose petals was "smooth and subtle." And, according to Alice's Tea Cup, was brewed to perfection in 180 degree double-filtered water.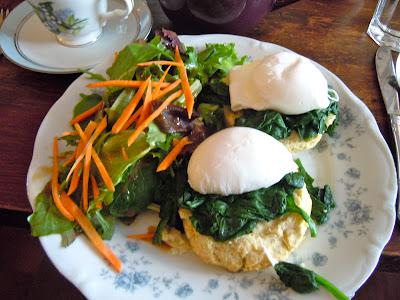 For my entrée, I opted for Alice's Florentine (sautéed spinach and poached eggs atop buttermilk scones and served with a side of mixed greens). It was an incredibly clean-feeling breakfast--a quality my body enjoyed greatly after a very social weekend--and I couldn't get enough of the scones. I love scones.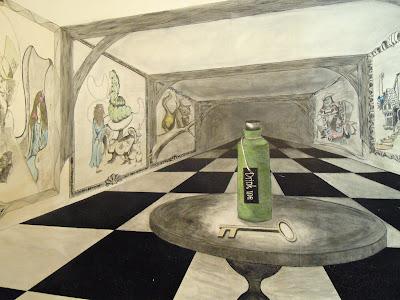 I also love the story of Alice and Wonderland. In sixth grade, I played the role of the White Queen in our school play, and now, I want to watch the movie again. Hoping to fit it into this busy week! Either way :) a little magical insight for you...
"Alice: This is impossible. The Mad Hatter: Only if you believe it is."