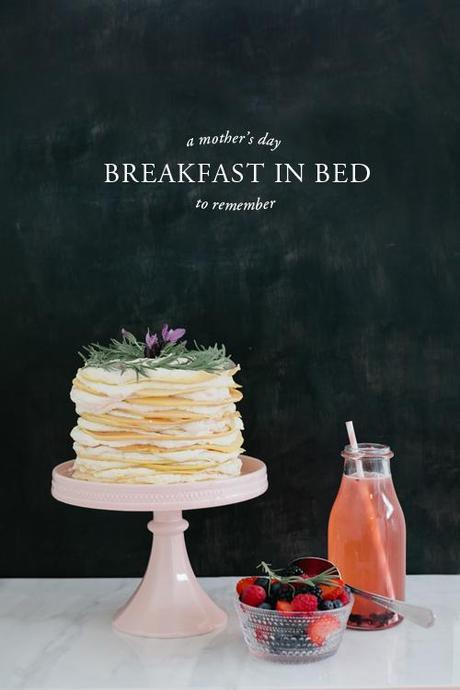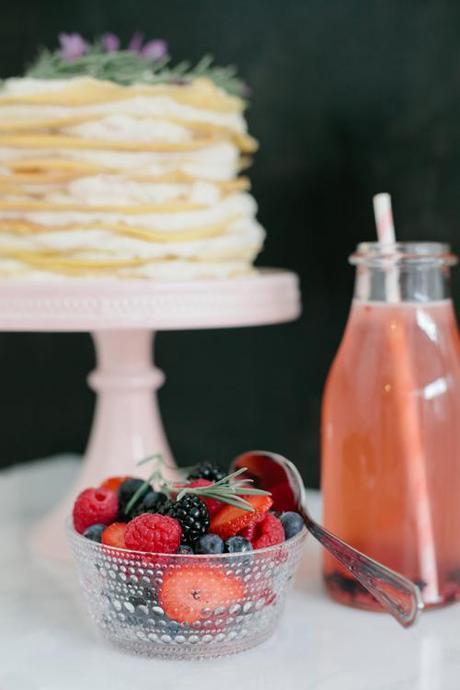 GASP! "Brittany, there's food on the blog? What's going on?" I know you must be thinking that you came to the wrong site today, but wonder no more. This IS food. It's edible. And it's awesome! I'm horrific in the kitchen but I love to eat so the the big question was, how to combine the two? I've teamed up with the wonderful Karlee Bronson and food photographer Laura Sumrak to start featuring more recipes that will make your mouth drool. We're focusing on more healthy choices because uh, my skirts don't fit like they used to and I thought it would be nice to create dishes that are gorgeous, delectable and mostly guilt-free. Good combo, right?
I'm not the biggest fan of the idea of bringing food parcels into bed, but this one is pretty crumb free so I'm all over the idea of a crepe cake with layers of creme and hints of lavender. Basically anything with creme I'm a fan of. Karlee got the recipe from some friends who lived in Russia and came up with the perfect crepe recipe from their Russian friends. We topped off the meal with a bowl of fresh fruit and blackberry lemonade sweetened with honey. AND, there's NO SUGAR!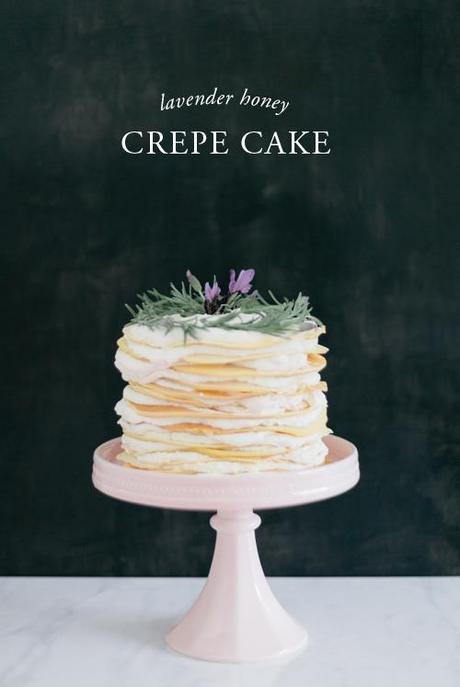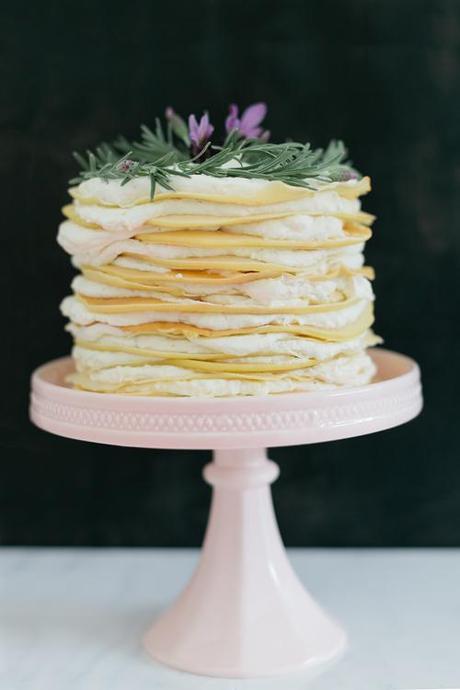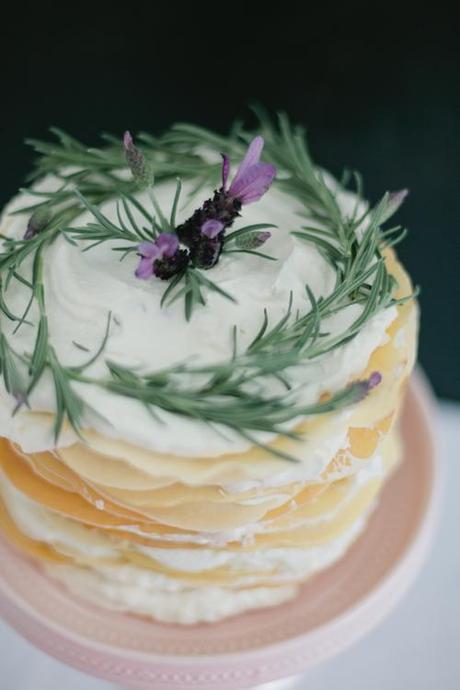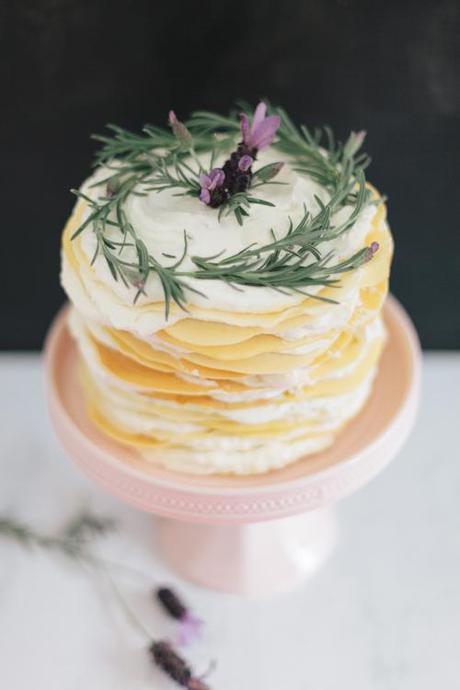 photography by Laura Sumrak
recipes and assisting styling by Karlee Bronson
styling and art direction by Brittany Jepsen

Click below for recipes
Lavender-Honey Crepe Cake
Crepes
Materials
bowl
pan
spatula
cake plate
Ingredients
2 cups flour
2 cups milk
2 tsp salt
2 Tbs coconut oil
2 Tbs honey
Directions
Mix well until smooth.
Heat pan on medium to high heat.
Spray surface with cooking spray when pan is hot.
Using ½ cup pour batter onto pan and swirl around until batter is spread thin.
Once you see bubbles forming use spatula to flip crepe.
After both sides are cooked place in a pile and let cool.
Will yield 15-20 7 inch crepes.   

While crepes are cooling. Make Lavender-honey filling







Lavender-Honey Filling

Materials: bowl, beater, pan

Ingredients2 pints whipped cream1-2 Tbs. honey (depending on how sweet you want the whipped cream)2 tsp. lavender

DirectionsChop lavender into smaller pieces. Place in a pan on stovetop and toast lavender on low for 5 minutes to dull out the super flowery taste. Then let cool.

Whip cream and honey together for 3-5 minutes on medium to high speed until peaks begin to form.

Fold in lavender into the honey whipped cream.

On a cake plate place first crepe down and apply about ½ cup whipped cream mixture.  Spread around on crepe. It's okay if it falls off sides.  

Repeat this until desired height.  

Make sure to end with whipped cream on top.  Apply lavender, drizzle of honey, or fresh fruit on top of cake.  

Devour and enjoy!

Blackberry Lemonade (sweetened with honey)


Materials

pan

strainer

knife

cutting board

pitcher


Ingredients

8 cups water

½ cup honey

juice from 6 lemons

½ cup blackberries


Directions

Warm water on stove top.  Add honey. (if you like your lemonade a little sweeter-- just add more honey)




Once honey is dissolved remove from heat.




Add lemon juice (make sure to strain juice to avoid getting any seeds in your lemonade).




Cut blueberries to expose juice.




Pour lemonade into desired pitcher, add blackberries, and chill.




Serve with ice and enjoy.

beautiful cake stand from BHLDN