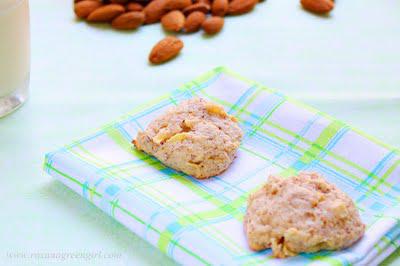 It all started with a loud noise. Boom!!! My first thought was : It's going to rain again, but I didn't even have the chance to finish my thought that the whole house started swinging back and forth, drawers were opening and closing all by themselves, books were falling down from the shelves. I grabbed Tiffany and followed hubby down the stairs. It was an earthquake!! It lasted no more than 30-40 seconds, enough to leave me with a messy house. When everything calmed down hubby went back in the house to look for any broken pipes or cracked walls. It took me another half an hour to have enough courage to go inside. I was terrified! Tiffany on the other hand was as happy as a toddler can be. Entering the house a burning smell hit my nose. MY SCONES!!! my scones were in the oven!! They were not cooked, not over-cooked, but burned!! Wish I could tell you they were good .... and I found the apple scone recipe I've been looking for. Well, there's always next time!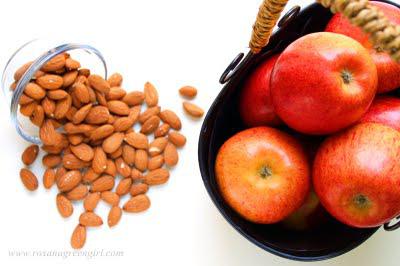 This morning, while hubby was watching the morning news and Tiffany was still sleeping I tip-toed into the kitchen to make breakfast. I was still thinking about my burned scones but didn't have enough almond butter to make another batch. Opening the fridge to see what I could make breakfast out of, my eyes laid on a bag of almond meal. Cookies, yes, I'm going to bake a batch of almond cookies for breakfast.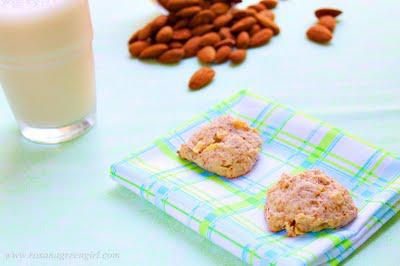 It goes like this  Turn the oven on. Prepare a baking sheet. Small dice an apple and chop some almonds. In a food processor add self raising flour, almond meal, vegan butter, sugar and applesauce.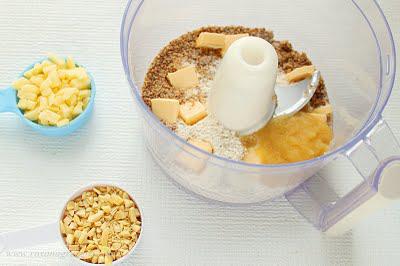 Pulse a couple of times to form a wet, slightly sticky dough. With a spatula/spoon mix the dough with the chopped almonds and diced apples.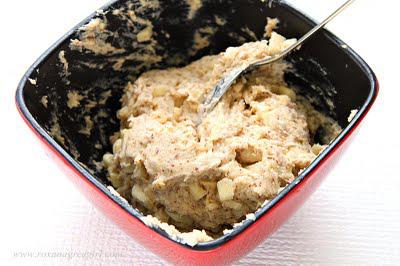 Place spoonful of dough on a baking sheet and bake for about 15-17 minutes. A glass of cold milk and a couple of cookies and we were ready to start the day!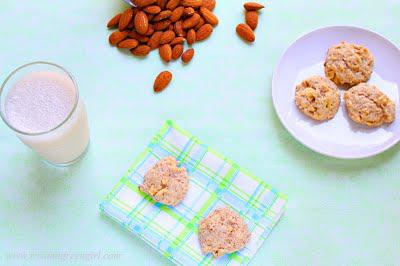 Continuing the apple challenge I can now say almonds and apple is a successful combo.  The cookies turned out as little muffins tops, with a little crunchy bite from the chopped almonds and sweetened from the diced apples and applesauce.
If you haven't entered yet, you can still enter my giveaway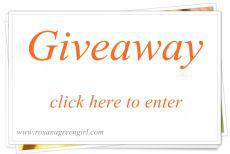 Apple-almonds breakfast cookies
Ingredients 3/4 cup self raising flour 1/4 cup almond meal2 tbsp vegan butter2 tbsp sugar1/4 cup applesauce1/3 cup small diced apples1/3 cup chopped almonds
Directions
Preheat the oven at 350F. Prepare a baking sheet with parchment paper or silicone mat. Small diced an apple and chop the almonds.