To begin with, sorry for the incomplete post you may have received last week… I was trying out the WordPress app on my smart phone, & of course being technologically challenged, I ended up posting my draft instead of saving it!!
Well it has been a couple of those days…
All I've wanted to do is lay curled up in bed with a book, a movie or sweet dreams! I can't seem to get myself out of bed to do anything…I guess I'm in the "Summer Holiday" zone! It's May! My birthday month! The Mango month! The month you just loll around & do nothing. The month you nap all afternoon & hang out with friends all evening. The month that you sleep in late & stay out all night. The month with near zero responsibility, right?
Ahem… Shivani, you were 18 a long, long time ago! Snap out of it!
It didn't seem to be a great week for baking either… While at breakfast over at my parents' on Monday a light bulb went ping in my head while I watched Ma make herself a PBJ sandwich. How about making a Peanut Butter Jam Bread?
So I did…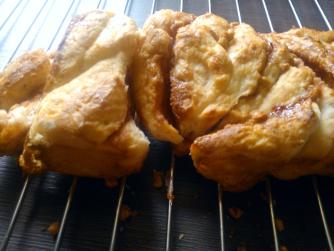 It looked pretty & all, but the texture wasn't quite what I imagined or liked too much

Then I decided to bake a batch of these gorgeous Lemon Cookies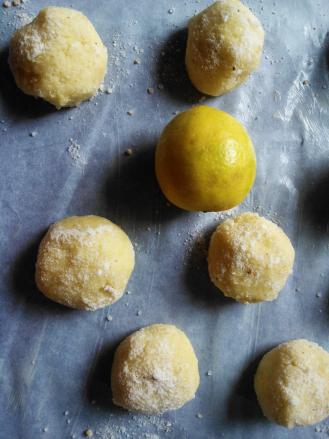 Oh & I left them in the oven too long… Too embarrassed to put up the "after" picture

So there I was stuck with a "not-so-great" PBJ Loaf & some pretty singed Lemon Cookies & a strong resolve that I couldn't just throw them all away! 
And once again a light bulb went ping inside my head & I thought…
"Gone wrong? Make right!"
I got together:
2 Eggs
150 ml Cream
2-3 tablespoons Sugar
Icing Sugar to dust
3 tablespoons Butter
My (not-s0-great) Peanut Butter & Jam Loaf
Then I:
Whisked the eggs till light & frothy.
Added the cream & sugar & combined them well.
Generously buttered a baking tray.
Dipped slices of the PBJ Bread in the Egg-Cream mixture & arranged them on the baking tray.
Poured the remaining mixture over the bread.
Dotted the top of the pudding with butter & sprinkled some sugar over it.
Baked it in the oven at 180 C for 30 minutes.
Dusted it with some icing sugar.
And smiled!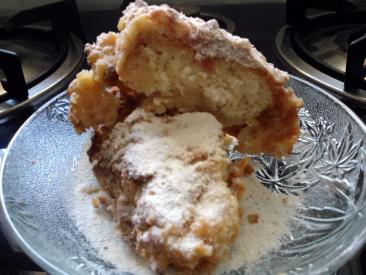 Not too bad at all! A warm, comforting, very "home" dessert… I was happy I made it right!
Now any suggestions what I could do with the Lemon Cookie Crumbs? Do tell!