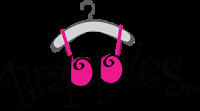 Brapples : Brapples sells uniquely designed accessories for women of all age groups. We first started with a line of decorative bra straps that are comfortable, pretty, and affordable to wear with every day tops. We have since added faux fur neck wraps called Fur Babyz to look stylish in the colder months with a patent pending design. It can be worn both around your neck and on your head.  In addition, there is the Brapples "Bling It" belt. Choose from many different fabric choices and all come attached with a very cool rhinestone brooch belt buckle. We look forward to hearing your input and ideas on how we can help you look and feel your best. With any Brapples products you know you are wearing something fun and unique.
 Brapples is a line of fun and uniquely designed accessories sure to add some style and panache to your wardrobe. Brapples Fancy Bra Straps are a solution to unsightly bra straps - just attach one of our decorative bra straps to any convertible or strapless bra. Your bra can become your favorite accessory with decorative bra strap options like beaded, rhinestone, braided and solid color bra straps. "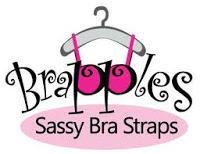 I stumbled on an Ahh-Mazing website that sells the cutest products for bras!! Brapples. Accessories for bras. The next best accessory since purses. Since losing weight I have found my love of tank tops, and more tank tops. But I seriously hate the boring everyday bra straps that peek out of the tank, Always tugging on my bras to cover them up gets really old. But now I don't have to constantly battle my bra straps in public thanks to Brapples. I recently bought a skin toned strapless bra, and I hate the bra strap that came with it. It's so tight, it cuts into my shoulders, and if I adjust it then it is to loose. It's a pain in my butt. But my Brapples are so comfortable and stylish that I wear them everywhere, with everything. I have gotten so many compliments on my bra straps. girls are always telling me how stylish they are and how pretty. Always asking me where I got my bra, and I giggle and tell them they are Brapples.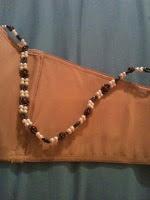 I received the  Red/White/Black & Pewter Beaded Bra Straps $25.00. And I fell in love with these the minute I seen them. They are so classy. I can wear them with my special strapless dress that I only wear for special occasions. I hate wearing strapless bras with the dress, I'm always uncomfortable because I feel like I'm spilling out in it, and no one has fun when they are constantly tugging on their bra, and most importantly it's not classy. I once thought about buying beaded bra straps but I hated it as soon as I got my hands on it, the straps had no stretch to it at all, and I have wider shoulders and need stretch to feel comfortable. That's another reason why I love this Brapple beaded bra strap, it has tons of stretch to it, and it was comfortable to wear. This will be on my Christmas stocking list for friends and family this year.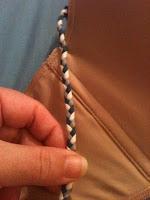 I received the Blue/White/Grey Braided Bra Straps $8.00. I love the look of the braided straps. I also love the blue, white, and gray. The colors of my home town colors. I was a cheerleader in middle school and still share the spirit love even tho I have not lived there in years. I now can show my colors every time I go home. The fabric is super soft and has amazing stretch which is really comfortable. I'm a wife that is always on the go, so I don't need to be held back. Because the bra strap has so much stretch and comfort I would have no problem wearing these straps while exercising. Because of the color blends you can wear these straps with almost any top.  The straps are 1/4 inch in width and are adjustable so they are fun and flirty without being over bearing. Best part is they won't bunch or slip.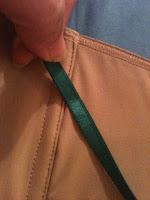 I also received this very pretty Emerald Green $5.00. It's perfect for St. Patty's day, or just another ordinary day. I use colors to bright up drab days. And this really perked me up when I seen the shimmery green. The fabric is really soft and wasn't itchy at all. With the 10 different color selections you can mix or match the bra straps. You can even make it fun and cross the straps across the back. The straps come with narrower width (8mm), and look great with spaghetti strapped tops. The shimmery color also looks pretty for special occasions, birthdays, and as a stocking stuffer with Christmas coming up in just a few short months.
Brapples has other super cute bra straps like the Rhinestone $28.00-$34.00, bra straps, Brapple tank tops  $20.00,  and Brapples has more than just cute and flirty bra straps! They have super cute Fabric "Bling" Belts $28.00 and fuzzy and fun Fur Babyz Scarf/Hat sooo cute!!
♥ I was also given a special 20% off entire purchase code for my readers. Enter "LOVE" at checkout. Code can only be used one per customer.
♥ My opinion(s) are of my own, I was not paid for my opinion(s).