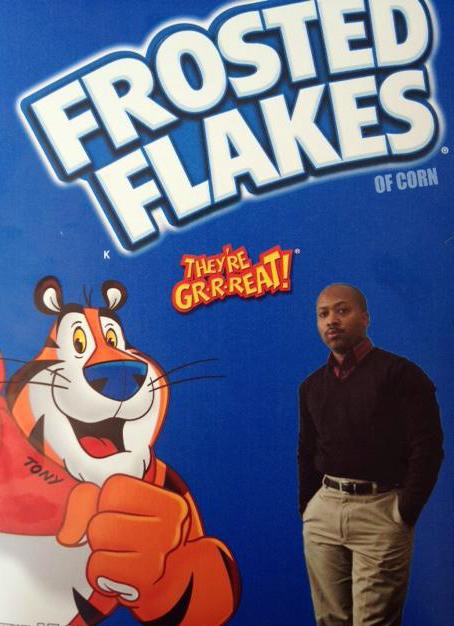 Over the past few years, bloggers have leveraged their influence to help brands connect with customers. What was once a hobby has turned into a full-time job for many bloggers.
As veteran blogger, I've participated in several ambassadorship programs and helped dozens of companies with their marketing efforts. I recently shared some of my experiences at Social RevUp's BBSummit12 in Chicago.
BBSummit: How do you reach out to brands?
Goodall: The first thing I do is establish a relationship. Cold calling may work sometimes, but building a relationship is most effective for me. I start my process by researching the brand and understanding what they're about. What is the culture? Who is their audience? Who are the key contacts?  Once I've done my research, it's easier to craft a pitch. My pitches are comprised of three parts:
My idea  (how I can help the company solve a problem)
The benefits (what the brand can expect)
My qualifications (why I'm the best person to do it)
I try to always bring something unique and valuable to the brand.
BBSummit12: What is the most important lesson you've learned in working with brands?
Goodall: The most important lesson that I've learned in working with brands is that there are people behind the brand who want to be successful and want you to be successful. Building a close working relationship is the key to everyone's success.
Another important thing to keep in mind is that our community is relatively small. You must maintain your reputation as a person who delivers on expectations and is good to work with. If you don't, other brands will hear about it and decide not to work with you in the future.
BBSummit12: What are a few important things to know about your audience in order to create content that secures their interest in being a part of your community?
Goodall: "Know Your Audience" should be the mantra of every blogger. It is your responsibility to understand what type of content resonates with the audience and what motivates them to take action. I turn down several pitches each day because I know that my audience has no interest in the products or services. Tools such as Alexa and Google Analytics will help you to better understand your audience and the content that they enjoy. Your social media networks are also great research tools. Read your followers' bios, scroll through their tweets, peruse their blogs, analyze their blog comments, Facebook Likes and Google +1s. You'll discover a treasure trove of useful information.
BBSummit12: Regarding social media participation, which of the following goals do you think is more important and why – Creating awareness, driving website traffic, selling product, or branding?
Goodall: The goals will be different for each brand. That's why it's important to outline these things in the contract. Every brand wants to create awareness and that should definitely be a part of every agreement. Brand awareness helps to sell products/services which is why companies are in business in the first place. Bloggers have to walk a fine line between engaging and selling when interacting with people on social networks. Although people like to buy, they hate sales pitches. People will tune you out if your updates always about selling. Successful bloggers have mastered the art of subtly.
BBSummit12: What has been one of your best experiences with a brand?
Goodall: The most fun promotion I worked on was the Twizzlers Landmark Summer Road Trip. The brand selected a few bloggers to travel across the country in a Twizzlers van and blog about our adventures. As you might imagine, driving around in a bright, red van attracts lots of attention. People kept blowing their horns and waving at us. We felt like rock stars. Along the journey, we met some great people and gave the brand some good exposure. While having dinner one night, a guy approached our table and said, "Hey, I saw you in this parking lot and had to come in and find out what you're doing."  I explained the program to him and gave him a bunch of Twizzlers. His face lit up like a little kid's. I was also able to give away some cool swag to my readers. It was a good experience for everyone involved.
BBSummit12: What final advice would you give to bloggers who want to work with brands.
Goodall: Be passionate about your work and remain true to yourself. Don't try to follow trends or get caught up in what everyone else is doing. Brands want to work with you because you have a unique voice and a perspective that they cannot get anywhere else. One final thought – in your quest to work with brands, don't neglect your core audience. When you start evolving and changing too much, your audience gets confused. Your readership will decline if they feel you are no longer meeting their needs. Always remember why you started blogging in the first place.