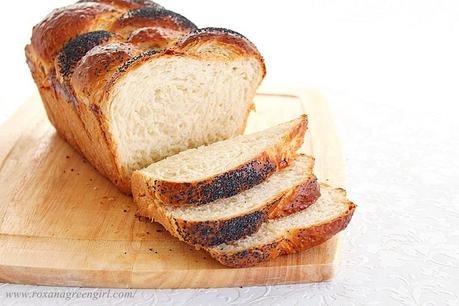 I love baking.I love baking for my family, friends, neighbors. I love baking for my blog.I love reading your encouraging comments.I love reading Thank you notes from my friends.
A couple of weeks months ago one of my friends came over asking me if I can bake some rolls for a birthday lunch she was hosting. Before I knew it she talked me into it. 
Later that week, after baking some sour cream rolls for her lunch, I received one of the most heart-touching Thank you notes I got so far. Few days prior to out trip to South Carolina I baked some cookies and mini milk loaves as a gift for her.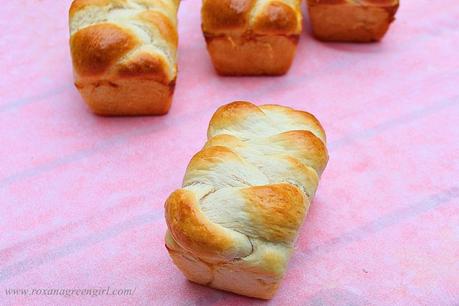 This bread is a favorite in our house. I usually make one big loaf once a week and use it just for breakfast. You can easily slice it, it doesn't dry out so quickly and makes the perfect toast. You probably noticed I prefer using milk in my yeast breads. Milk enriches the dough and produces a creamy-colored, tender crumb and golden crust. You can use whole milk, low fat or fat free as you wish. You can also use lactose-free milk.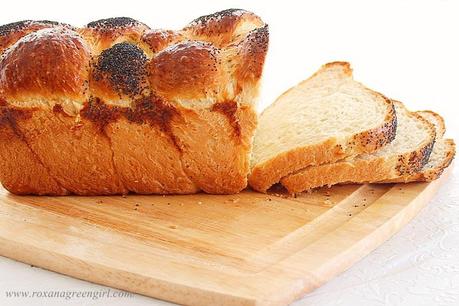 Start by sifting the flour in your mixing bowl. Make a well in the middle and let the yeast dissolve. When bubbles appear add some honey, just for a hint of sweetness,  pinch of salt and slowly add lukewarm milk.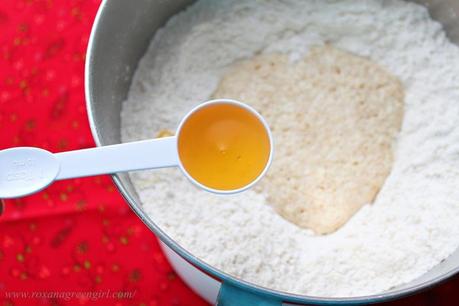 When the dough start to clean itself from the sides of the bowl add some melted butter, for a richer taste. At the lowest speed keep kneading until the butter is incorporated.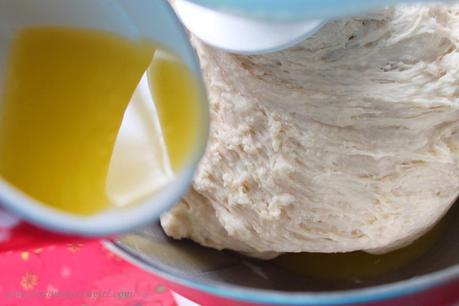 With greased hands place the dough into a clean oiled bowl and let it rise until doubled in volume. If making small braided loaves divide the dough into 12 balls. If just one big loaf, divide it into 3 balls. Shape the balls into ropes and braid the loaves. Let them rise once again and just before baking brush with egg wash and sprinkle with seeds (optional)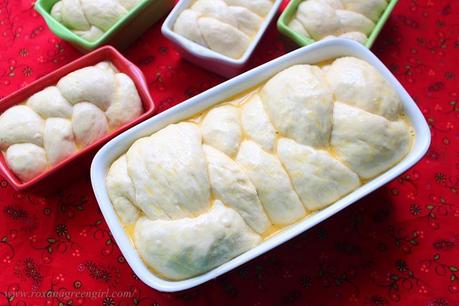 Bake until golden-brown. Let it cool down slightly before removing from the baking pan.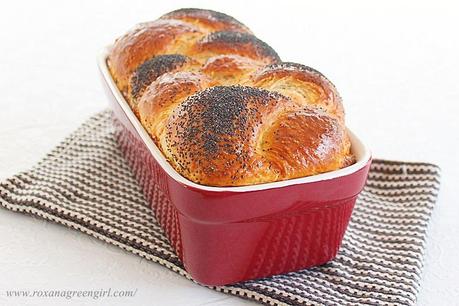 Braided Milk Loaf
makes 4 small loaves or 1 big loaf
Ingredients4 cups sifted all purpose flour2 tsp dry yeast1/4 cup lukewarm milk1 tbsp honeypinch of salt 1 cup to 1 1/4 cup lukewarm milk2 tbsp melted butteregg wash (egg lightly beaten with 1 tbsp water) for brushingseeds (optional) for sprinkling on top of the breadoil/melted butter for greasing the bowl and the baking pan(s)
Directions
In a mixing bowl sift the flour. Make a well in the middle, pour 1/4 cup lukewarm milk and sprinkle the yeast on top. Stir the yeast and the milk a little bit and let it proof for about 5-10 minutes, depending on the humidity and heat in your kitchen. There shouldn't be more than 80F or less than 60F. When the yeast is bubbled and almost doubled in volume add the honey, a pinch of salt and with the dough hook on start kneading slowly adding enough milk to make a smooth and elastic dough. When it clears itself from the sides of the bowl, add the melted butter and keep kneading at the lowest speed until the butter is incorporated.