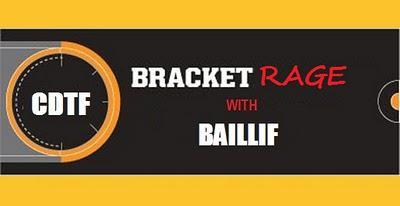 I don't know about you, but my bracket is pretty much busted.  From the moment I pressed "submit" in the Tourney Challenge, I have been haunted by the fact that I picked much too safely, and all of my upset picks – all of them – have failed me.  So a big fuck you to MSU, Clemson, Washington, and St. John's.  My buddy and fellow Moody Blue Gene, however, is kicking ass in our Gothic Madness pool.  He is still not happy with the results, which is both infuriating and amusing, all at once.  To express his extreme disappointment with being in second place overall (out of over 100 participants), here is Gene. Let's give him a big CDTF welcome.
Gene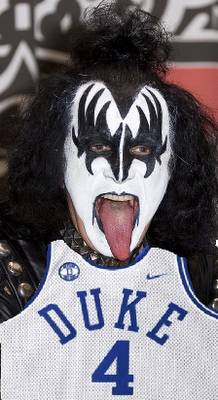 It's March Madness again, and if you're like me you've poured a lot of effort and thought into filling out a bracket (or ten), playing out all the games in your mind's eye and picking accordingly, only to watch in anger or stunned silence as your perfectly calculated creation is completely destroyed by reality.  This year, I poured my soul into my predictions. The first round, which is now the second round, has come and gone and the damage to my brackets has become readily apparent.  So I have a bone to pick with a few teams that let me down. The pent up anger and disdain that has been generated over the past two days has led to what I like to call "Bracket Rage." My psychiatrist says it's best to refrain from holding in pent up anger so here we go...time to blow off some steam:
First off, lets start positive.  There were many teams that did their part to keep my bracket at the top of the heap, but there are two in particular, long shots, that came up HUGE.  These teams are Bailrage's Bracket Heroes: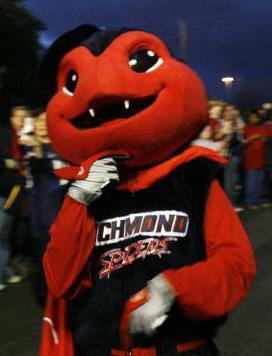 Hero of Day 1: The Richmond Spiders!  Anything with eight legs and eight feet drastically increases the chances of a dance slipper fitting on at least one of them. I think they are going to the Sweet 16, but sadly I didn't pick them, because I figured they'd run into the Cardinals. Wrong.  Cinderella will be a Spider this year, and they deserve it.
Hero of Day 2: Marquette!  I never like to bet against a team that plays a starter like Crowder, a huge bad-ass athletic guy with dreadlocks.  He gets in a ton of extra practice by utilizing all the time he saves not washing his hair.  They needed every edge they could come up with to take down Xavier in convincing fashion.  For me, this pick was a no-brainer.  The A10 can't ball, so that instantly had me looking at the upset in this game.  Also, Darius Johnson-Odom of Marquette has three names, and it's a well-known fact that all successful assassins have three names.  Guess what Xavier?  Darius just killed your dance dreams.
Honorable Mention:  While I'm still being positive, I'd like to take the time to thank Referee Jim Burr.  Arizona couldn't have done it without you.  Derrick Williams absolutely mugged Memphis' Witherspoon on that last play.  Burr was in spitting distance looking right at them and didn't see shit.  Thanks for the bracket save you blind old bastard!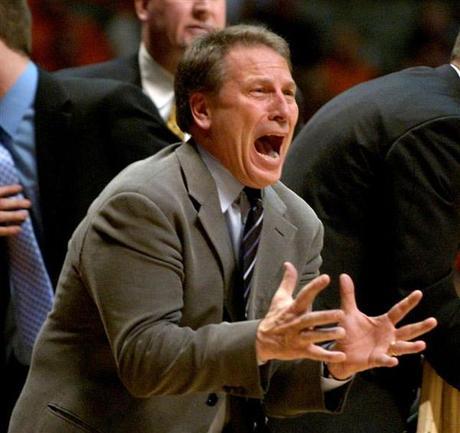 Now to the wall of shame for Round 1...
Michigan State: Damn you Sparty!  All I asked from you is to win one game and bow out.   It was such a meager request from a team that seemed to magically land in the Final Four every damned year. What a shit way to end your train wreck of a season. Worst of all, you unleashed a UCLA team which could potentially take out my Elite 8 pick Florida. I don't have a hell of a lot of faith in Florida's Billy Donovan when his team isn't ridiculously loaded.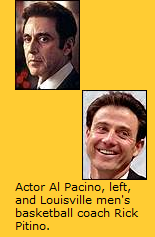 Louisville: Really? Seriously? Pathetic. You're a major national basketball program with tons of tradition, a hall of fame coach in Rick Pitino, a very talented team, a large fan base, and a great route to go deep in the tourney. Then you go and lose to Morehead State. Who the fuck are they? NOBODY! Where the hell are they from? Morehead ain't any state I ever heard of! Do they speak English in Morehead? The only positive that came out of this is: I didn't have them going very deep, and this loss screwed a bunch of people way more than me. Does anyone besides me think Pitino looks like Al Pacino? Even their names rhyme...YOU'RE OUT OF ORDER! THIS WHOLE DAMNED BASKETBALL COURT IS OUT OF ORDER!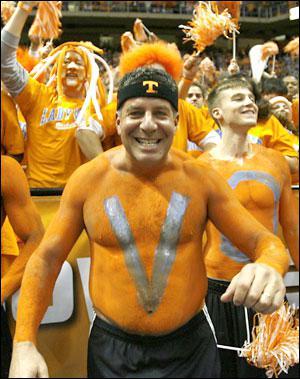 Tennessee:  I regretted picking them over Michigan as soon as the brackets were locked on day 1.  Their dickhead of an athletic director couldn't keep his trap shut about the status of Bruce Pearl's job and provided yet another unnecessary distraction to a team that has been surrounded by drama all season.  Couldn't wait to comment until after the tournament, could you?  I hope Tennessee fires you along with Pearl, because you're clearly a traitor. Tennessee didn't just lose, they got murdered violently.  In what was probably the biggest story of the day, Michigan became the first team to win an NCAA Tourney game without making a single free throw.  They only got to the line once!  Michigan won by 30! FUCKING 30!  How do you get beat that badly and not even give forth enough of an effort to hack a guy and make him earn it from the stripe?  Bruce Pearl deserves to lose his job, and I hope to God Yow, the NCSU athletic director, doesn't have him on her shortlist to replace Sidney "All-time" Lowe, or mark my words, I will continue to ignore the NC State alumni donation request letters.
PS.  Bruce if you're reading this, I was really emotional at the time I wrote this, and I didn't mean to be so critical.  I hope this doesn't mean you'll take back my invitation to the next secret off-season BBQ at your house.  I'll leave the camera at home this time.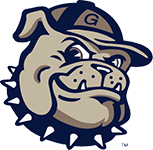 Georgetown: What can I say?  I took a chance on a Hoya team that hasn't won a game in an entire month, and boy did I get burned with fire on that one.  Georgetown ended up the only team to damage my Sweet 16 in the second day, but this one was especially bitter.  The Hoya's Chris Wright shot like his hand was still broken, and VCU, a team people said shouldn't even be in the tourney, lit Georgetown up from beyond the arc (12 for 25!)  WTF! This loss won't be such a bad thing to the bracket if VCU manages to take out Purdue too, but that would take a miracle.
Now for the lowest of the low. The team that falls into the dead-to-me category.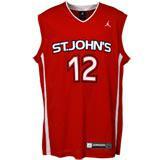 Saint John's: you motherfuckers. First off, you beat Duke's ass earlier this year in the Garden, and then you proved yourself a giant killer with an impressive series of wins late in the season. You got me to buy into your hype and then you promptly shit the bed and screwed me by dropping one to the Zags. I knew I should have picked the Zags because, as a general rule, a crap-seeded Zags team makes a deep run and a great-seeded Zags team dies in a fire in the first round, but did I listen to my own wisdom? Noooooooooo.  Still bitter about the Duke loss too.  Damn you, Red Storm.
Regardless of how much those teams tried to screw me, the bracket is still going strong, but the second round will really show whether or not it can go the distance; at least I can hold my head high for now.
*   *   * A big thanks to Gene (even though he is sort of a bastard for bitching about his super awesome bracket), good luck to all of the Gothic Madness participants (our SCSD team is totally kicking ass right now), enjoy your basketball-filled Sunday, and let's go Blue Devils!