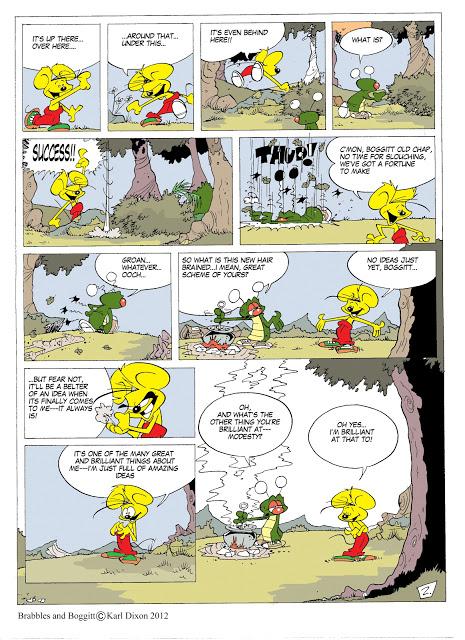 Next week: The 3 Bears turn up with their very strange mode of communication.
See you then!
It's Friday again so I guess it must be Brabbles & Boggitt.
This week we have a double celebration: 1. its a whole new page of bright colourful tom-foolery from Brabbles & Boggitt and 2. We all survived the end of the world..Yay us!
Hope you enjoy page two of our 46 page story. If you do then please, please let everyone you know, know about it...the more the merrier.
Oh, and don't forget to come back for next Fridays episode; plus whatever I post inbetween.
Cheers
Karl
If you like my blog and the things that I say and do, please tell your friends; mention me on Facebook, Twitter and any of the other fine social media networking sites you use. I would love to have my work reach a much larger audience and although I could no doubt eventually get there under my own steam, I'll get there a lot quicker with your help, so please, please spread the word.
Thank you