"This post was sponsored by the Boys & Girls Club of America as part of an Influencer Activation for Influence Central."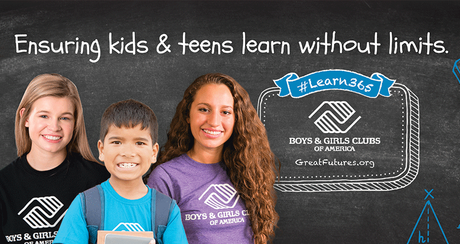 With school out for the summer, kids can easily become bored if their minds aren't being engaged. I've seen first hand how quickly my school aged son has gone from entertained to bored within a couple of hours. I can suggest for him to read, play outside, anything but nothing will do and this is where the Boys & Girls Club of America My.Future program comes to the rescue.
With STEM jobs in the U.S. expected to grow nearly twice as fast as other fields by 2018, 3 million of them may go unfilled due to a lack of people with the needed skills and education in these fields. By introducing our children to these technology skills in out-of-school clubs, they are more likely to pursue a career in a STEM-related field.
For more than 150 years, Boys & Girls Clubs have been leaders in out-of-school programming and now they have teamed up with Comcast NBCUniversal to create the My.Future program. The My.Future program is designed to teach youth the skills needed to thrive in our current digital world. It gives your child the option to select from over 40 hands-on activities to help them understand how to safely and productively engage online, and identify and develop digital interests. They can also earn certificates as they make progress throughout the program too.
My.Future facilitates projects of all ability levels with foundational technology skills. When your child has accumulated a certain number of outcomes, they qualify for certified digital badges. These badges can then be showcased online and added to a member's resume to indicate their technical competency.
Don't get me wrong, general education does a great job at setting the foundation for children in STEM subjects. However, programs like the My.Future program, help them to excel this knowledge and understand our media filled world while allowing them to identify and develop digital interests on their own such as robotics, game design, programming, and online journalism.
After learning more about the program here, and from friends of mine who have had a great improvement in their child's education, I have personally decided to sign my oldest up in the program. Not only do I feel he will benefit greatly in his educational needs but I believe that the camaraderie while help excel his social needs as well. I will no longer have a bored inactive child wanting more to do.