Ahh back to the old blog!  Oh how I've neglected you all summer.
 Today the kids started back at school and I am excited for them and for myself.  They went from a ball of nerves to completely excited from last night to this morning.  While I will miss them during the day, I am definitely in need of structure again.  Juggling work and kiddos this summer has been a bit crazy to say the least, but now we can hopefully get back on track.
Our main goal over the past few weeks was to get the mudroom up and running.  WELLLLLL! We did get the tile floor done.   I am crossing my fingers that it gets put together in the next couple of weeks.  
So for now, I am moving in the direction of working on the kiddos' bedrooms.  Dustin and I still haven't gotten around to doing anything in our room, but my son has outgrown his soccer themed room and my daughter has decided her Paris themed room no longer suits her.  How did she put it?  " I'm just not feelin' it now mom!"
So I am back to the drawing board.  I am starting with my son's room since that is a quicker paint job new bedding kind of deal.  My daughter's room will have new trim work and possibly new electrical work so I will focus on her room next.
My son is heading towards his teen years so I want his room to be fun now but still a place he likes when he is 18 yrs. old.  
I put together a space for him that I hope any teenage boy would love...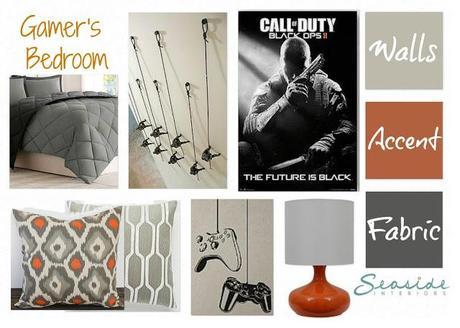 I think it's a nice mature boys room that has a little edge to it.  
I have purchased a few items already for the space including this modern Ikat accent pillow...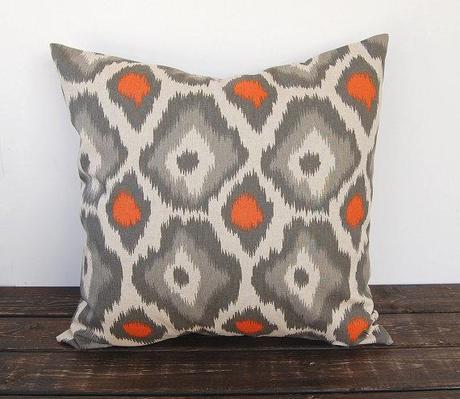 SOURCE
I am in LOVE with this pillow!
To keep with the feel of one of his favorite video games, Call of Duty, I thought the Ikat pillow has a little bit of a camo feel to it without being too over the top.
Another item that I purchased is the game controller decals to accent his side wall...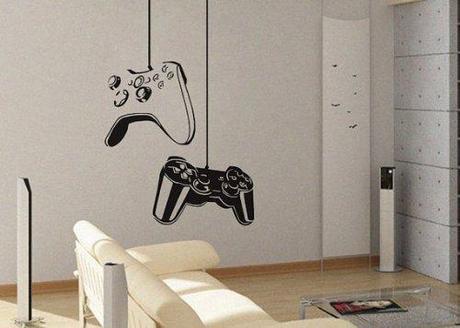 My best deal so far for the room was the Call of Duty Black Ops Poster and frame.  My son and I came across the poster at Walmart for $5.  I never thought to check Walmart for this type of thing.  There is definitely not a huge selection that I think would be great to frame, but it's worth the look.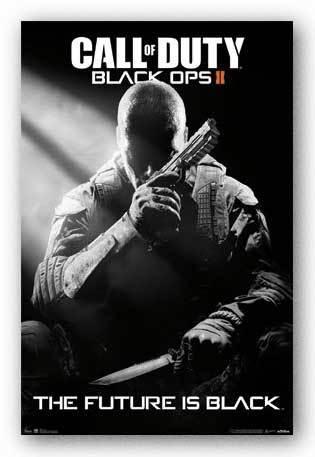 Then when I stopped in at Target, I found a great quality poster frame for $30.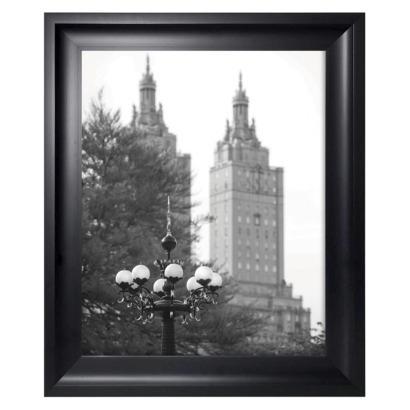 For the bedding, I found a great website that has contemporary bedding for a very reasonable price called Designer Living.  Some of the bedding sets only come with the comforter and pillow shams, known as mini sets.  I highly recommend going this route because I like to add a different color with the bed skirt and pillow cases anyway.  This works perfectly for me!  The comforter I am looking at ordering is only $45 and with the labor day sale they are currently having, I may be able to grab it for less.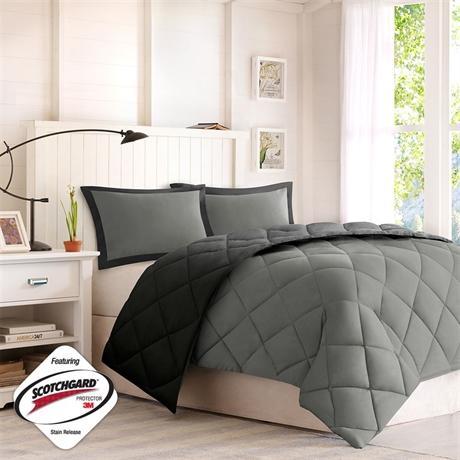 The other good deal is this gourde shaped orange lamp from Target for $33...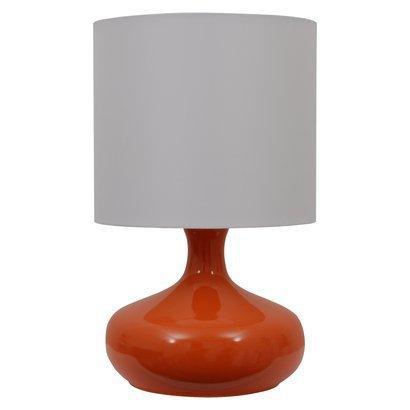 SOURCE
I have convinced my son to move the fish tank back to the dresser and not keep it as a bedside lamp so score one for me ;)
The only items left that are on the splurge side of things are two of these Honeycomb Pillows from West Elm...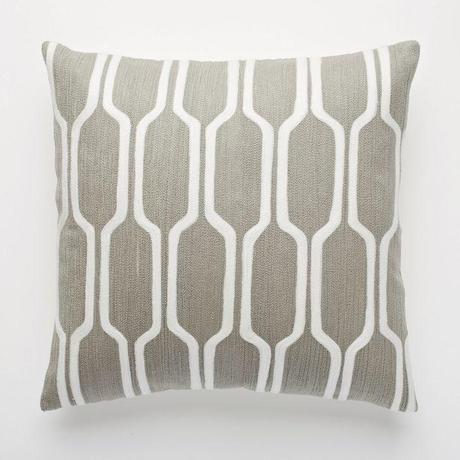 SOURCE
They are more expensive than I would regularly pay but since I have gotten great deals on most everything else in the bedroom, I feel like I am well within budget to purchase these.  The color and pattern are perfect for the space, but I am still holding out in case I come across anything else in the next week or so.  If not, I will suck it up and order them.
The last on the list WOULD BE a HUGE splurge if I was actually purchasing them, but I have an idea up my sleeve.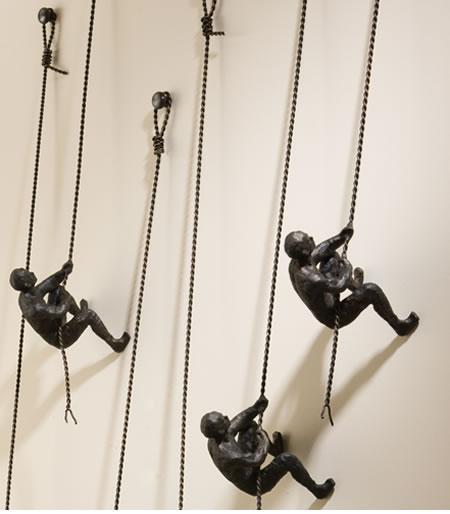 You may be familiar with The Climbing Man Wall Sculpture.  The first time I saw these,  Interior Designer Rebecca Robeson used them in a client's home makeover.  When I searched around online, the cheapest I found them was for $87 dollars.  That is not for the set!  That is individually.   So I would be looking at upwards of $500 for the collection of sculptures!!!  If I had the money, they would be worth it, but since that would be more than my entire budget for my son's room makeover, it won't work for me.
My solution, which may or may not work (this is yet to be determined), is to recreate these using a clay base form and then paint them.  I know I may be going out on a limb here, but I'm gonna give it a shot.
If it works, I will share the tutorial.  If it doesn't work and they turn into lumps of clay, I will just tell you I went with another piece of artwork ;)
Here's another look at the Design Board...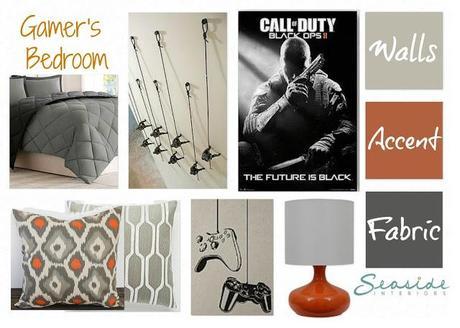 If you would like a Design Board Package created for a space in your home, including a mood board like above, a room layout, and a complete source list to purchase the items, you can contact me at [email protected]