Its winter, the time of year I am hyper-hyper focused on my house (mostly because I am in it all day).  Now that my office is off the living room I am well aware of all the loose ends going on in there, and my ADD is wanting to finish them.   So between work I am bopping back and forth and tying down my color scheme.  Blue (to make the men happy) and magenta/lilacs (to make me happy). The boy/girl scheme has had some teal and yellow babies too.   Here is where I am at.  New painting underway...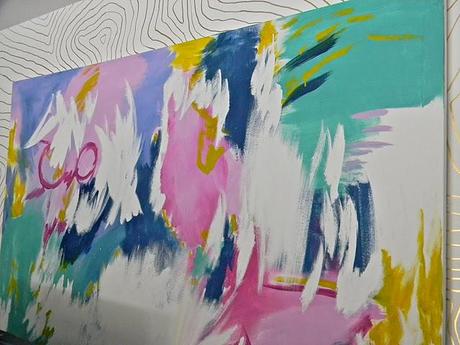 the painted entry wall...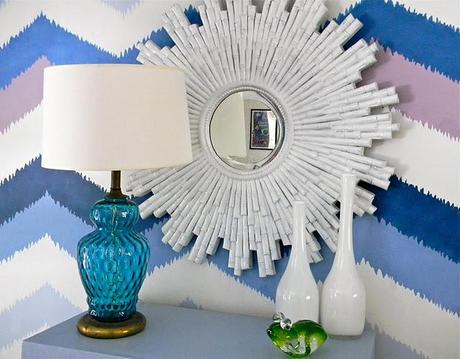 a new ottoman cover I am almost done sewing...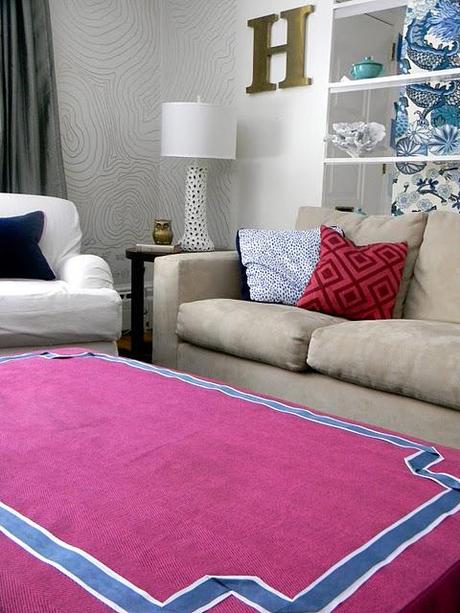 and a bunch of pillows I am still on the fence with...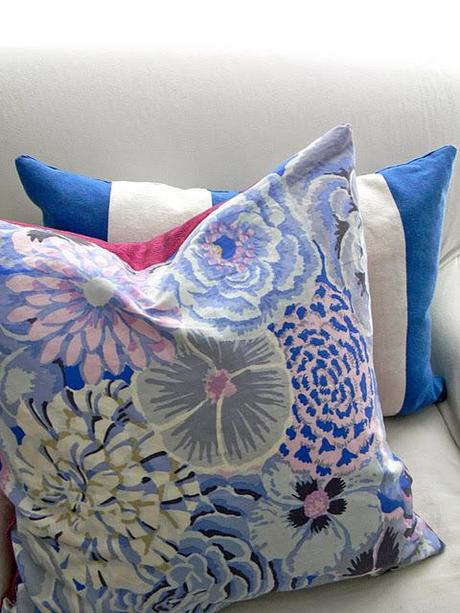 I have a few more things to paint and stitch up, but the color scheme is BRIGHT and totally making winter more bearable.   Hope to have this mammajamma finished by the end of the month.