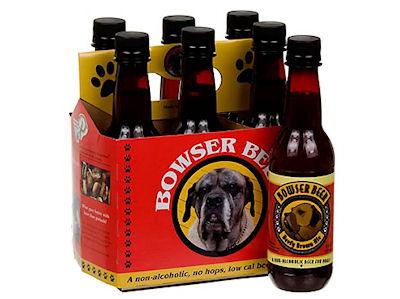 Bowser Beer is for dogs... seriously!
Bowser Beer
isn't technically beer in the human sense. It contains no alcohol, no carbonation, and no hops (which can be poisonous to dogs).
Instead the brewer, 3 Busy Dogs Inc. use all natural dog-friendly ingredients including USDA beef or chicken, Glucosamine, and Malt to create a canine friendly form of beer. Of course the exact recipe is a secret. Three different flavors are available: Chicken, Beef, or a Chicken/Beef Combo.
The Presurfer