Bowers & Wilkins launches 3 new products in India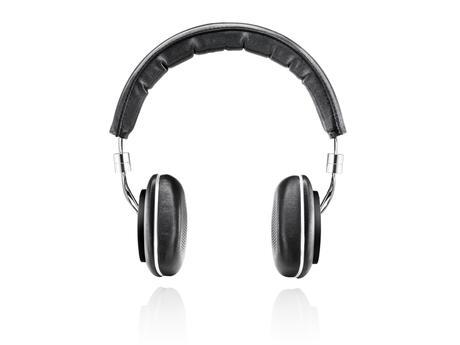 The new products include  Bowers & Wilkins T7, Bowers & Wilkins P5 Series 2, and  Bowers & Wilkins C5 Series 2
Bowers & Wilkins, the global leader for premium loudspeaker products and purveyors of True Sound with nearly 50 years of audio heritage, today announced the launch of 3 new products in India.  These new products include Bowers & Wilkins T7, Bowers & Wilkins P5 Series 2 & Bowers & Wilkins C5 Series 2.  These new products are going to give a new experience of audio entertainment to the users.
Bowers & Wilkins T7 combines Bluetooth wireless streaming with compact size, and rechargeable convenience with Bowers & Wilkins legendary approach to high-quality sound and the first commercial application of Bowers & Wilkins Micro Matrix technology. T7 is Bowers & Wilkins first Bluetooth speaker, and as with everything Bowers & Wilkins does, T7 is all about sound.
Bowers & Wilkins P5 Series 2 offers the power, precision and true Hi-Fi sound that made P7 so popular, combined with the portability and luxury of the original P5. The result is a headphone that delivers unheard of levels of detail and dynamics in a portable device in this class. Designed for music on the move – with Made for iPhone cable and a carry case included – the new P5 Series 2 is as light, comfortable and luxurious as its predecessor: the new drivers are encased in the finest materials, including real leather and solid metal. The new P5 Series 2 is understated, yet imbued with a sense of style and endlessly wearable, thanks to its luxuriously comfortable fit. So comfortable, you'll forget the headphones and just feel the music.
Bowers & Wilkins new C5 Series 2 uses engineering advances to deliver superior sound quality. C5 Series 2 – a new standard for in-ear headphones. This is an improvement on their predecessor in just about every way. Most importantly, sound quality has been significantly boosted by improvements in small scale drive unit design, including the introduction of new drivers and other internal components. The result is that while the new C5 Series 2 retain the looks of their predecessors, they sound far better, and are the best sounding in-ear headphones Bowers & Wilkins has yet produced.
Speaking about the new launch, Brian Devlin, Director, Global Marketing & Sales- Bowers & Wilkins, New Media Division said, "We are extremely happy to launch the 3 new products in India. These highly innovative & technologically advanced audio products are going to provide a new experience of superior sound quality to the users."
He further added, "India is a very strategic market for Bowers & Wilkins and we are looking at it very positively. The launch of these three new products will broaden our appeal to music lovers in India."
Price
Bowers & Wilkins T7: MRP 29,900/- (INR)
Bowers & Wilkins P5 Series 2: MRP 23,500/ (INR)
Bowers & Wilkins C5 Series 2: MRP 15,499/- (INR)
Availability
Bowers & Wilkins products are available at Apple Premium Retail outlets all over India.