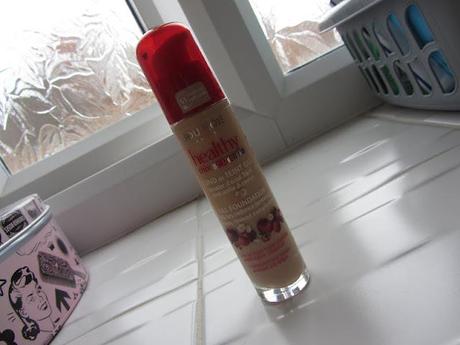 When it comes to foundation, I've always believed that the more you pay the better the product.....stands to reason right?
The main justification for this notion, is that I'm paying the price for the ground-breaking research and time taken to develop such wonder products. I suppose to some extent that this is true however, I wonder, how much extra am I paying just for the name on the tube?
........ Probably quite a lot!
For as long as I've worn foundation, I've been on a constant search for
MY
miracle product, and I'm not being cynical when I say I'm starting to wonder if such a product exists???
I decided last month that I was going to try some
drugstore
 foundations, and so far I've been really please with the results!
I've already spoken about the
Rimmel Wake Me Up
Foundation
, which I love. The second of the 3 product that I bought, was the Bourjois Healthy Mix Serum.
Again, I have to say I'm impressed with this foundation. The formula feels very light and it gives a medium coverage, but the thing that I would like to mention about both of these products, and the thing that is changing my mind about what I'm looking for in a foundation, is that they even out my skin tone magnificently!
I never thought this was possible without the texture and paint-like full coverage of my beloved Estee Lauder Doublewear, but I think I've learnt that I can have good skin without completely hiding it!
I use between 1 and 2 pumps of the product depending on how I feel and it is so quick and easy to apply. I've found I get the best results with my Real Techniques buffing brush. I picked it up in shade  51, Vanille clair (light vanilla), and the match is really good for my skin tone. I really like the Rimmel foundation but if I had to pick one it would be the Bourjois, for no other reason than the color match.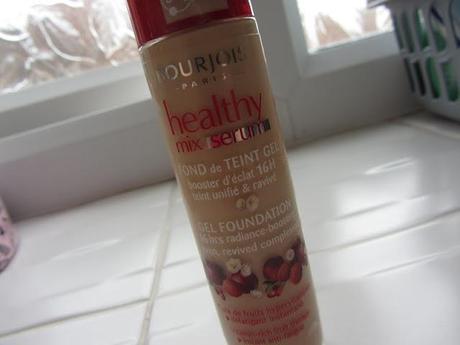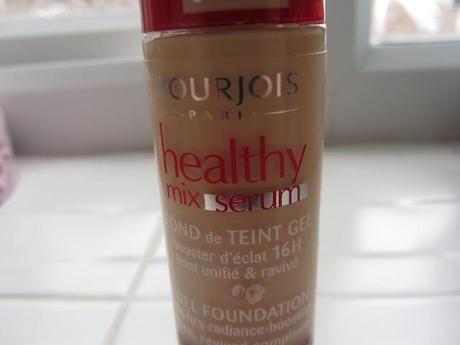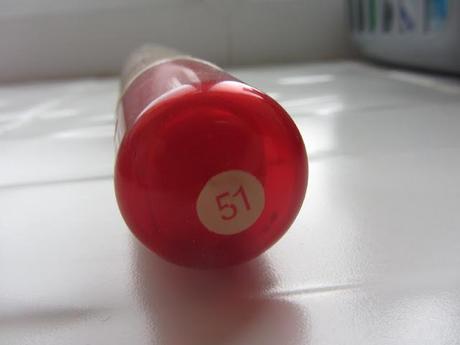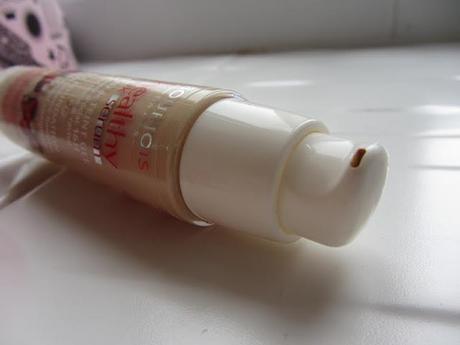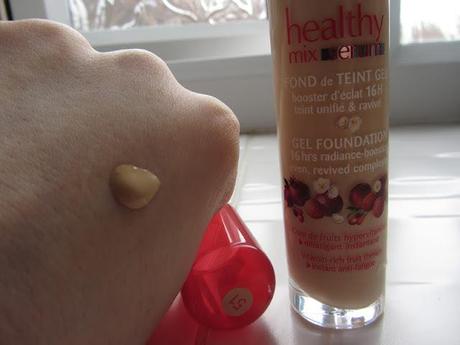 Buy here!
This product retails for £10.99, but at the moment Boots 3 for 2 includes this, so now may be the time for a bit of experimentation!
Are there any drugstore foundations that you're loving at the moment? Or are you purely a high end foundation lover?
K