Technically, we're in France. At least, that what I'm guessing. Nobody really seems to know, or care for that matter, and neither do I. But we're in French speaking country, and we're paying in Euro.
We're docked in an enchanting bay, off the coast of a town called Bourg des Saints, which is on a Caribbean Island called Terre des Haut, which is part of a group of islands called Iles des Saintes, which is part of Guadeloupe, which is a part of France. At least, that's what I'm guessing and trying to piece together from various flyers. Of course I could consult the Wikipedia, but where's the fun in that?
Part of our intensely secret mission, which I can't talk about, is hauling super-secret goods ashore. We have a few little boats for that, and I'm the one who's supposed to keep those bastards running, and for that I need to do periodic inspections on the fly. That means that I take boat 1 to shore, boat 2 back to the ship, boat 3 back to shore and boat 4 back to the ship. And in between waiting for the next boat (10 minutes) I dart through alleys and dash across squares – in full regalia, sweating oil and shaft grease and with tools and weaponry sticking out of every pocket – shooting pictures left and right.
My flash-impression of the three streets surrounding the marina is a lot more positive than that of St Bart yesterday. Tourism doesn't seem to have picked up much here; locals saunter about their modest domiciles, a few T-shirt shops hang out their slowly fading wares, and a  hardy helping of little oompah-loompah scooters stands hopeful outside a rental joint.
Folks mostly live off fishing, informs me a kind gentleman from beneath the Good Shepherd. A nameless church on Rue du Marigot lured me in. The gentleman has seen many shapes and forms come in but perhaps not a besmirched engineer, especially one who finds life's weight lifted some when staring at symbols that have survived centuries of madness. Every culture depicts their Mary's, Jesuses and Josephs their own way but in the end, the need to depict and explain mankind's orphanhood has been with us for as long as we have realized that we're out here by ourselves. And so we believe that God is up there, out there, taking care of us in ways that go beyond our imagination. And sometimes He puts an old wrinkled man in a church, to console a wandering engineer.
Fishing huh, I say. Imagine that.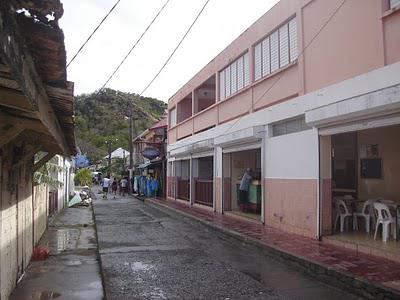 A street in Bourg des Saintes, Iles des Saintes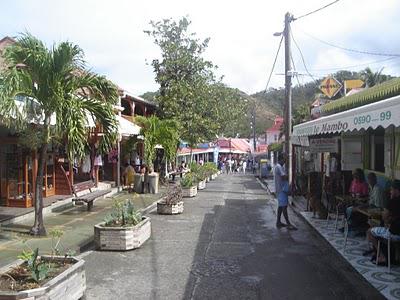 Another street in Bourg des Saintes, Iles des Saintes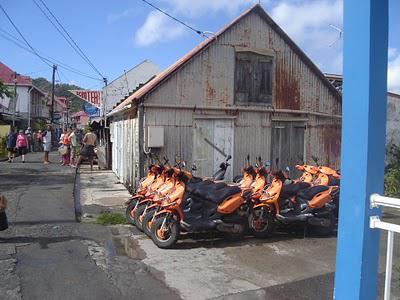 Little scooters waiting for someone to rent them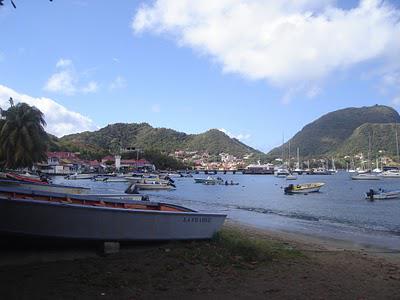 The charming bay of Bourg des Saintes, Iles des Saintes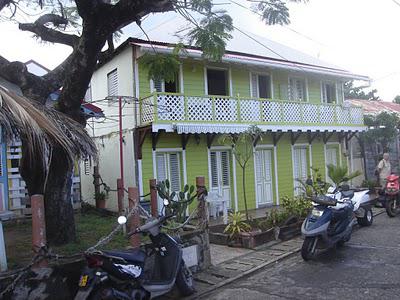 Cute house - Bourg des Saintes, Iles des Saintes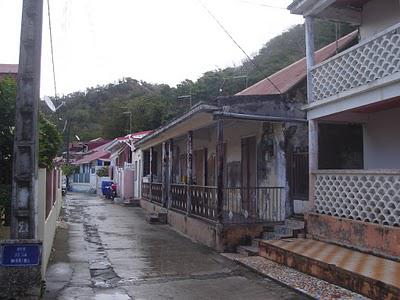 Yet another street - Bourg des Saintes, Iles des Saintes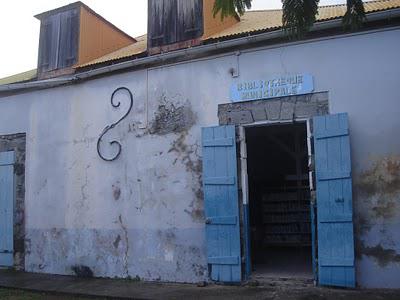 The local library - Bourg des Saintes, Iles des Saintes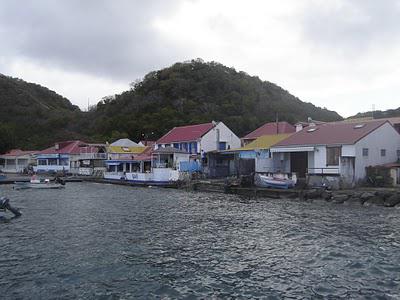 Waterfront - Bourg des Saintes, Iles des Saintes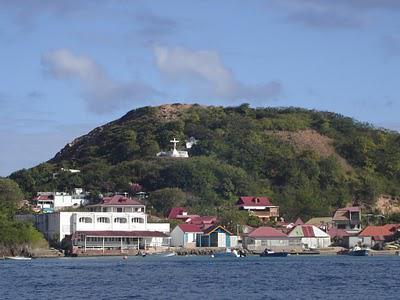 Waterfront - Bourg des Saintes, Iles des Saintes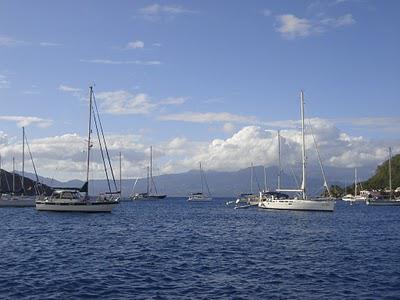 Boats in the bay of Bourg des Saintes, Iles des Saintes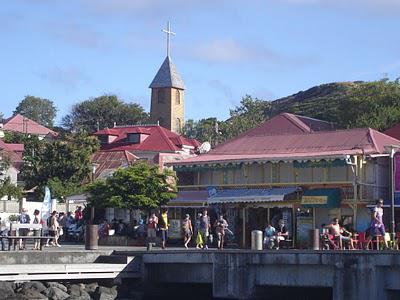 Central square and church - Bourg des Saintes, Iles des Saintes