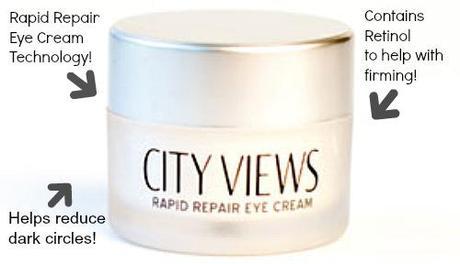 I get super excited when a skincare product comes along and knocks my wrinkle-fighting socks off. And CityViews Rapid Repair Eye Cream has done exactly that! What's different about this eye cream, you ask? This crows' feet fighter contains a magical ingredient called argireline (similar to botox in that it's a muscle relaxant/mild method of paralysis). Now how awesome is that, anti-aging enthusiasts? And the proof is in the pudding cream: our tester used this light-weight eye cream for three weeks and was elated with the results, touting less fine lines, overall firmer skin around the eyes, and reduced discoloration/dark circles!
You can nab this oh-so-awesome wrinkle reducer ($67) via City Cosmetics' website. And while you're there, be sure to check out their CityLips lip plumper….we swear this stuff makes our lips, like, 3 times plumper (as in give-Angelina-Jolie-a run-for-her-money plumper)…
Botox-like results sans the needle? Yes, please….
Crows' Feet, Cupcakes, and Cellulite does not accept compensation for reviews. Samples may have been provided. Opinions are 100% the author's own.