Why are guys so hard to shop for? It seems like between gadgets, ties, and violent blu-rays you'd be able to easily find them something but I always end up putting off their gifts until the very last minute!
In an effort to be more thoughtful with my manly presents this year I put together this handy guide to things guys enjoy to cross reference with my shopping list.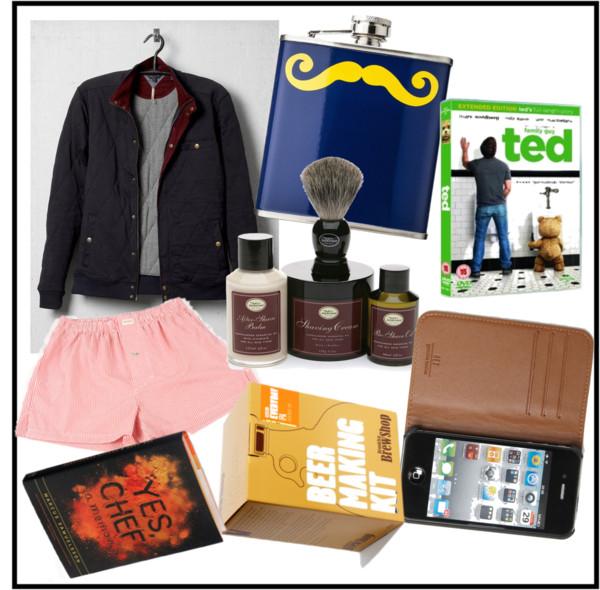 From Top Left: Ted Baker London Quilted Jersey "The City" Jacket, Mossimo Supply Co. Moustache Flask, Ted Unrated Blu-Ray Combo, HEX iPhone Wallet , Brooklyn Brew Shop Beer Making Kit, Yes, Chef by Marcus Samuelsson, Paxton1345 "Harvard Square" Boxers, The Art of Shaving Full Size "Sandalwood" Kit
Is there anything sexier than a man with a flask? Maybe a man with a moustache flask! Okay, maybe not, but its a fun gift sure to make your man smile. I know my brother will be laughing his ass off thanks to the Unrated Ted blu-ray I picked up for him. If you're a little more practical, may I suggest Ted Baker's "The City" quilted jacket? It's the perfect weight for this weird Boston weather. As much as I love designer handbags, it would be kind of nice to just slip all my cards into my phone case and go so I know that any guy on your list will appreciate being able to consolidate his wallet with Hex's iPhone Case.