Limited Release
From Strange Fellows Brewing Company in East Vancouver comes their "Boris Russian Imperial Stout" the first ever bottled release from the brewery. This beer was a collaboration with Brasserie Trois Dames from Quebec brewed November 2014 and held in bourbon barrels until March 2016. The beer pours a black opaque colour with a brown head. The aroma consists of roasted malts, toffee, chocolate, vanilla, oak and some sweetness. The flavour is of and alcohol. The alcohol content comes in at 9.5%. This beer is tasting great right now and will probably only get better with age. But if you know what Strange Fellows Brewing has been up to this point you should not be surprised.
The brewery has also paired up with Mt Lehman Cheese Co to make a cheese to pair with this beer in very limited quantities. The cheese is a goat cheese and is called Matsqui Cheddar. The cheese has been ageing since early 2015.
Commercial Description: Swift & Silent, owl glides through the dark, his screech believed to portend death & misfortune. Some revere him as a messenger of the spirit world, an oracle of secret knowledge. Inspired by owl's omniscience this barrel-aged stout penetrates the inky depths of the soul, illuminating unseen truths. A collaboration with Brasserie Trois Dams in Nov 2014, this was one of our very frist brews & has aged in Bourbon barrels ever since, developing a deep, dark, rich smoothness & leathery aroma.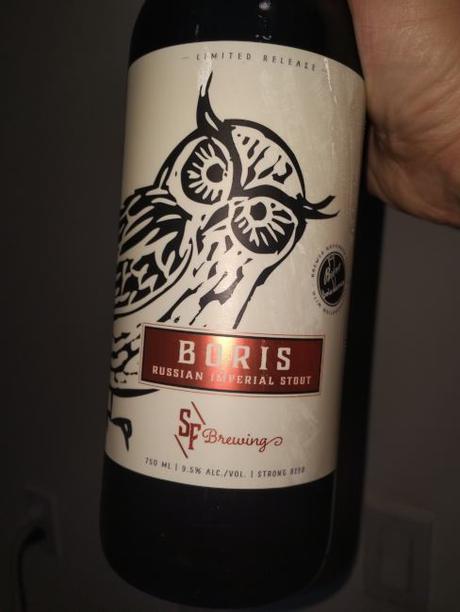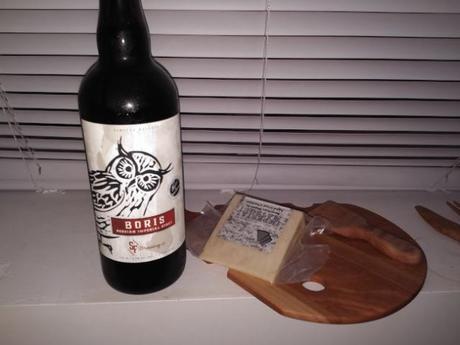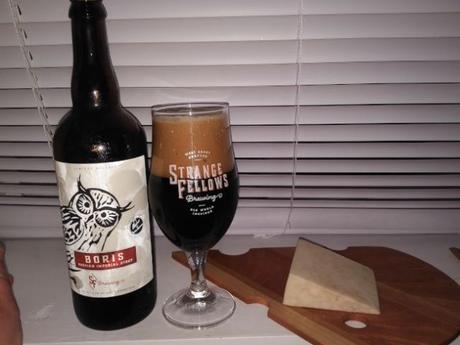 About Mike
I am an avid outdoors man and hobby photographer who loves to spend as much time as possible exploring the beautiful backcountry of the Province of British Columbia and everywhere else! When not exploring nature though I am exploring Craft and Micro Brew beer locally and from around the world. If you love beer like I do please come on a journey for your taste buds. Who knows you just might find your next favorite beer!
This entry was posted in Imperial, Russian Imperial Stout and tagged alcohol, barrel aged, beer, bitterness, boris, boris russian imperial stout, bourbon, brasserie trois dams, burnt coffee, chocolate, collaboration, craft beer, earth, east van, east vancouver, matsqui cheddar, molasses, mt lehman cheese co, oak, quebec, roasted malt, roasted malts, russian imperial stout, strange fellows brewing, toffee, vancouver, vanilla. Bookmark the permalink.