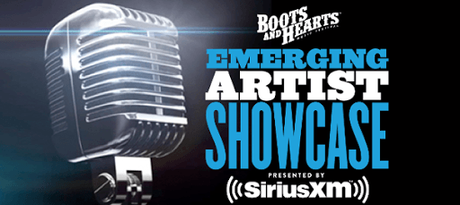 Awesome, Boots and Hearts, Competition, Country, emerging, Emerging Artist Showcase, Jess and Tay, Jesse Gold, Kelsi Mayne, music, Robyn Ottolini, Ryan Langdon, Shylo Sharity, Vanessa Marie Carter Entertainment, Music
It's become a big part of Boots and Hearts and The Emerging Artist Showcase, presented by SiriusXM is now ready for your votes! Boots and Hearts put out the call and, many talented artists answered. The powers that be have narrowed your choices down to 8 talented acts and they're all vying for the amazing first place prize.
What's up for grabs? The winning act will play the main stage on the final day of the festival and open for Chase Rice, they'll be awarded a release from Universal Music Canada, a week in Nashville, including flight, hotel, professional photo shoot, media training, a Gibson guitar and $500 spending cash, and they'll get a new custom designed website from Puncture Design.
In random order here are your finalists!
Jess and Tay
Jessie Bower and Taylor Adams make up the Toronto-based duo and they've got harmonies on their side.
Kelsi Mayne
Kelsi calls Windsor home and you may have seen her before if you're an Eric Ethridge fan, the two have covered Home Alone Tonight, Luke Bryan Featuring. Karen Fairchild. Kelsi cover of Burning House is right on the money.
Robyn Ottolini
An Uxbridge girl, Robyn lists Kacey Musgraves and Lennon & Maisy as influences. Picking
Ryan Langdon
Singer/songwriter, Ryan Langdon is from Niagara Falls and his song The Morning, is an original.
Jesse Gold
Jesse calls Toronto home and in addition to having a great voice, he's a pretty great guitar player too!
Shylo Sharity
From Vancouver, Shylo's been performing since the age of 5 and her submission of Brandi Carlile's helped win her a spot in the top 8.
Vanessa Marie Carter
Last but certainly not least is Oakville's Vanessa Marie Carter. We recently saw her perform at The Stampede Ranch and we like her odds.
The competition is open and they'll need your votes to win the prize of their dreams. Listen to the entries and then VOTE!