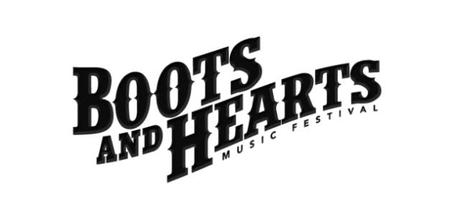 The Boots & Hearts Music Festival is big. And I'm not talking about the acts that will be taking the stage from Thursday to Sunday… I'm talking about the food and drink and merchandise and community and corporate and media partners that come together at Canadian Tire Motorsport Park to make sure that the thousands of country music fans have a great time all over the grounds, all weekend long.
There are big partners like Chevorlet and Harley Davidson, who will be there in full force… and if I were going to make a guess, I'd say that there will be some bikes and pick-up trucks there on display.
Coke and McDonald's will be there as well… Hopefully with Vitamin Water giveaways from Coke like 2012 & 2013 and a McCafe truck each morning from McDonald's like last year.
And there are other great partners too… like HMV who still sells a bunch of country CDs and Magnum who make some pretty excellent ice cream bars and Rockstar Energy Drinks who will no doubt find tired campers to test their product and the Toronto Argos who I love and Lug who make great tent full of gear and a stage with live music all weekend.
But… above the rest there are partners who I am happiest to see on the list this year.
Palm Bay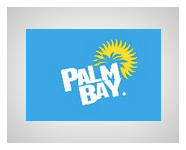 If you've never had a Palm Bay, you're missing out. Honestly. There are a bunch of flavours to choose from. They make a great, refreshing drink on a hot summer day. Oh, and they're boozey – so you can catch a buzz while you enjoy a few of them with your friends. If you're not a beer drinker, or you just need to switch things up at Boots & Hearts 2014, a Palm Bay is a good choice.
Durango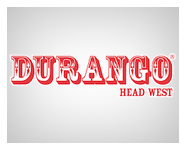 Durango has been at Boots & Hearts since day 1 and I couldn't be happier to see them back again this year. Not only do they make quality cowboy boots, but they bring a
MECHANICAL BULL
with them to the festival. That's right, there's a mechanical bull in a tent that people line up to ride. And there's a leaderboard to keep track of best times because they give away prizes. If you're in Bowmanville and want an extra bit of fun, ride that Durango bull. I've done it – you should too!
Somersby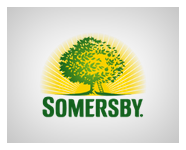 This has been a cider summer for me so far. And I'm totally okay with that. So having Somersby at the festival is a great bonus for me. And if you're not a fan of traditional apple cider, I would highly recommend trying a Somersby Blackberry while you stand in the sun and watch your favorite artists on stage.
Country 105/ KX96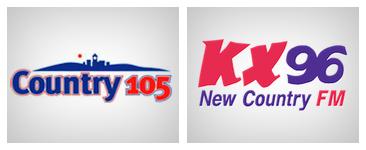 I great up listening to Peterborough's Country 105, I've been to their video dance parties and I learned to sing along to all the hits while listening to the Crook & Chase countdown every weekend. And now my country station is KX96 out of Durham. If I can tune it in while I'm in a car with friends, I will. If I need to listen to some country – that's my go to. Having them both represented at Boots & Hearts makes it feel like home to me. And I like it when things feel like home.
Check out all of the Boots & Hearts 2014 partners and stay tuned for more posts leading up to and during the festival.
Work Hard. Play Harder. Be Awesome.