In 2013 brother and sister duo The Reklaws took the stage at the Boots & Hearts Music Festival as competitors in the Sirius XM Radio Emerging Artist Showcase contest. They endeared themselves to the crowd, took the main stage in their final attempt to win over the judges… and will return to Boots & Hearts in 2014 on the main stage as part of their prize for winning the competition.
To help get everyone ready for Bowmanville in August, we've sent some questions over to Jenna and Stuart to see what's going on with them and what we can be prepared for.
If you haven't checked out The Reklaws yet, watch the video for Kiss Kiss at the bottom of the post and check them out on their website, Facebook, Twitter and Instagram.
Enjoy!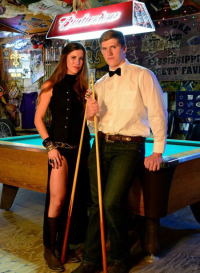 Q. Was winning the 2013 Boots & Hearts Sirius XM Radio Emerging Artist Showcase the biggest moment of your career so far, and what doors has it opened for you since?
A. Winning the Emerging Artist showcase at Boots and Hearts was definitely the most life changing moment of our careers. The funny thing about the whole weekend is that we actually bought tickets to go with our friends and then everything changed, once we were accepted into the showcase! So winning it became the cherry on top of what was already planned to be an amazing weekend!
The doors that winning this has opened are still blowing us away. Allowing us to travel to Nashville and meet with one of the top Record Labels (Big Machine) where we were introduced to amazing writers, producers, and musicians who helped us to put together a song that we are so proud of.
Q. What are the best and worst things about being a brother/sister band?
A. Hmmmm… Best and Worst… lol We get asked this a lot, because it is easy for people to put themselves in our position (because many people have siblings). So, for some, they understand that it would be cool, but other tend to have some biased assumptions! But we think its one of the best things about us, traveling and touring around can be tough on a person, but to be able to do it with someone who comes from exactly the same place as you, they become your rock… we do pretty much everything together! Of course we have your normal sibling uproars but once we hit the stage we are partners, and nothing can change that!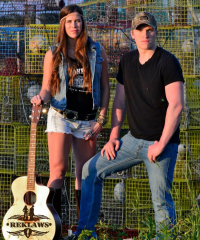 Q. Which country acts have you seen on stage that have given you ideas for your own shows and where you want to go in your career?
A. We love to watch other acts, the more shows we can see the better! We love to learn from the pros, because they are where they are for reason. Last year at Boots and Hearts, we were given the chance to open up for Dierks Bentley! We knew we were always a fan of him and his music, but he blew us away with his show, connecting with the fans was his speciality! He made everyone feel like you knew him really well and he was just one of your friends up on stage! This is something we would love to be able to accomplish!
Note: Dierks Bentley was amazing at Boots & Hearts in 2013 when he opened for Miranda Lambert. If you asked who stole the show for them over the entire weekend, you'd hear a lot of people tell you it was Dierks.
Q. If we hijacked your iTunes, which 3 artists would we find on the most played list?
A. We are both huge fans of country music, like even before it was cool! Growing up on a farm kind of does that to you. On Jenna's iTunes you would find (at the moment) Kacey Musgraves, Fleetwood Mac, and probably Brett Eldredge. On Stuart's iTunes you would most likely find Jason Aldean, Neil Young, and Eric Church. Its great that we have the same taste in music, that makes car rides seem like a breeze!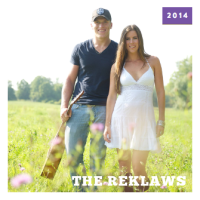 Q. In 50 words or less tell us what can we expect from your set on the main stage at Boots & Hearts 2014?
A. BIG THINGS! We have been given the opening time slot on the Thursday night, which means we need to bring the fire! lol You can expect some of our new music, that we wrote we are just so excited to introduce our new selves to Canada's biggest country music fans! Our dreams are coming true and Boots and Hearts are holding the door! We are so excited for this year and cannot wait to hit the stage!
Thanks to Jenna and Stuart for taking the time to answer our questions. We can't wait for more new music and to see them take the stage on opening night of Boots & Hearts 2014.
Work Hard. Play Harder. Be Awesome!