Sometimes Ke$ha is right... Boots and boys DO bring me so much joy!
But this is a fashion blog so we'll stick to discussing boots and not my paramours! 
As my least favorite time of year keeps popping up (snow before Halloween, freezing cold temperatures most days) its time to think about boots once again! I wish I could just have the boots without the winter weather! 
I have a lot of boots on my wish list this year some practical for snow and unplowed sidewalks and some that are just so pretty!
Elizabeth & James Wayfar boot ($350)
is flat so it makes navigating icy streets a cinch plus I love the contrasting brown buckles across the top and the angled zipper!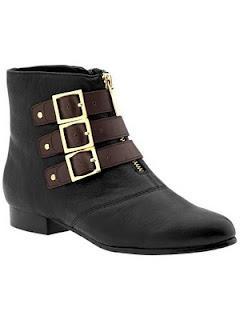 If you want a bolder ankle boot choice then you'd need to go with Sperry Topsider's Princeton bootie in  Leopard Pony ($150).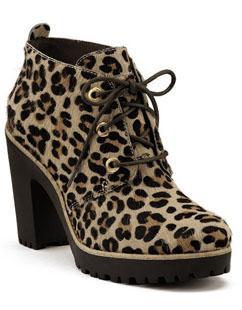 They have a slight platform and the heels are just over 3 inches BUT they have almost hiking boot like bottoms so you can wear them in slippery conditions without fear of falling. (Unless you're as klutzy as I am and you trip in all heels in any kind of weather!) They are definitely day to night shoes that can go with any outfit since, in my opinion anyway, leopard print has become a classic neutral!
Now, when its a blizzard outside and I just want to be curled up in front of the fire with some hot chocolate my mind turns to cozy things. Like, UGG's Lattice Cardy boots with buttons ($140). I know, I KNOW! But this is New England, not New York, and sometimes I care more about being warm and comfortable than being absolutely stylish! Now, I'd wear these around the house like extra warm slippers but I guess if its a dry, cool fall day then they'd be okay outside with jeans.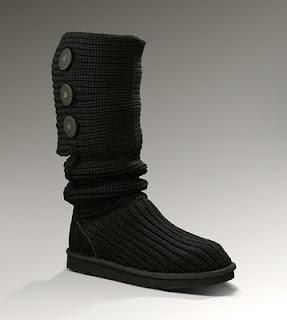 (UGG Classic Cardy Boot also $140)
On Thursday, when it was cold and down pouring (but thankfully not snowing) I pulled out my Teva Jade Cove High boot (C/O Teva) and couldn't help but be happy that my rain boots looked more like fancy boots. Rather than feeling like a thrown together slob in bright yellow rubber I felt put together in tall, water proof suede!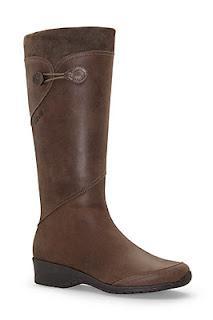 (Teva Jade Cove High Boot in Brown $170)
I have to say that I'm not a huge fan of the black rubber sole with the brown boot but the plaid inner lining is darling even if I'm the only one who gets to see it! They're stylish enough that you could wear them to walk to work and not have to change into something else once you get to the office!
The boots I've been dreaming of forever- flat, tall, chocolate brown, leather or suede boots. I can never seem to find exactly what I want- either they were the right style but the wrong color or the right color but with giant heels or fringe or something that just wasn't what I wanted. Of course, enough money makes it easy to get pretty much anything (well, except love and happiness but thats beside the point) so I shouldn't really be surprised that my dream boots exist- just entirely out of my price point!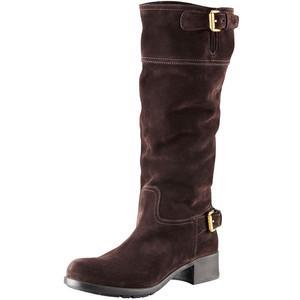 A girl can always count on Miucci Prada to know exactly what she needs! Prada's Tall Buckle Riding Boot ($890) are chocolate brown perfection! They have just the right amount of slouch to look cool but not messy. I'd give my right eye for them. 
What are you wearing this winter? High heels, hiking boots, or something in between?