That's right kids, the Boots & Hearts Music Festival just got bigger with more names added to the list of performers AND the addition of Thursday, August 1st to the weekend of music and festivities.
We're seeing names like Tate Stevens (winner of  the X Factor), Tim Hicks (touring partner of Dallas Smith and Chad  Brownlee) and Parmalee (American Country act with a brother tandem with a cousin and childhood friend rounding out the group) added to the list of performers like Miranda Lambert, Jason Aldean and The Band Perry that we already knew about.
It's one of my favorite things about Boots & Hearts, the chance that some of these new and emerging groups are getting to perform in front of a crowd that loves country music and is there to enjoy everything that the stage has to offer. Here's hoping that all of the new additions are pumped up and ready to go when August comes! 

However, in my eyes the biggest name added to the list of performers and headlining the newly added Thursday night is Canadian Country act, Emerson Drive. These guys make some really catching country music, they sing some powerful ballads and they have a reputation for being great on stage performers. I can't wait to see them up there in front of the crowd. In fact, I'm so excited to see them that I can't pick 1 song that I look forward to hearing them sing most. So here are 2!
She's My Kind Of Crazy
I Should Be Sleeping
The new additions bring us to a total of 21 named artists.
They Are:
Miranda Lambert
Jason Aldean
Rascal Flatts
The Band Perry
Joe Diffie
Dierks Bentley
Emerson Drive
Dean Brody
Jason Blaine
Chad Brownlee
Aaron Lewis
Colt Ford
High Valley
Kira Isabella
The Stellas
Dee Jay Silver
David Nail
Tate Stevens
Tim Hicks
Tebey
Parmalee
For a breakdown of who will be playing on which day, click the image below and use the Sort By Day tool in the upper right.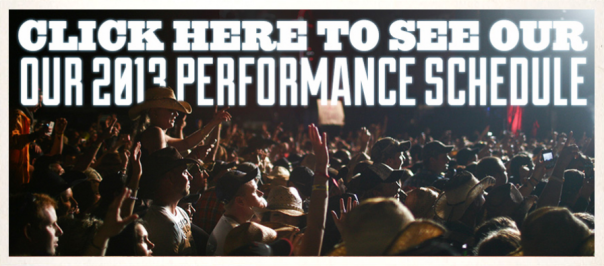 We are now 120 days away from the start of the festival – and it's going to go quickly.
If you're going, it's time to start getting excited. If you're still thinking about going, it's really time to get on the ticket buying!
Stay tuned for more news and info as we get even closer to August!