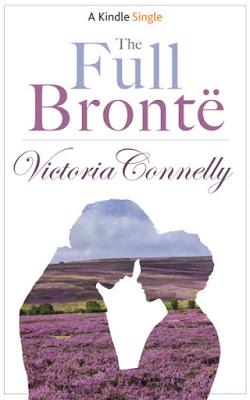 New books under the spotlight, ebooks to be more precise. The latest downloaded in my iPad and added to my TBR list. A book for each of my favorite genres. Number 1 is romance, number 2 historical fiction. 
1. The Full Brontë
 is a light-hearted novella set around a beautiful Yorkshire manor house which is being used to film the latest version of Jane Eyre. 
It's a Kindle Single on Amazon. 
Gayle Hargreaves has never read a Brontë novel so, when a film crew descends on he

r small Yorkshire town and her life is thrown into disarray, she isn't impressed. 
And she's even less impressed when the handsome actor playing Mr Rochester starts flirting with her. But she can handle it, can't she? After all, she just isn't the sort to fall for a man in period costume...
Set in the beautiful landscape so beloved of the Brontë sisters, The Full Brontë is a light-hearted novella.
Victoria Connelly is the author of the bestselling novel 'The Rose Girls' and 'The Book Lovers' series as well as many other novels and novellas.
Her first published novel, 'Flights of Angels', was made into a film in Germany. 'The Runaway Actress' was shortlisted for the RNA's Romantic Comedy award and Ms Connelly is one of the few English authors to be listed on the Romance Writers of America's Honor Roll.
The Full Bronte at Amazon.UK   &  Amazon.com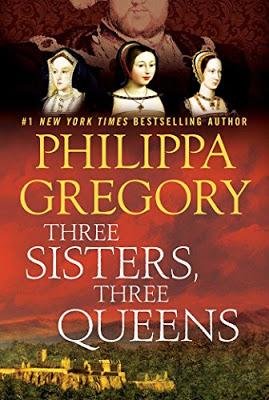 2. Three Sisters, Three Queens by Philippa Gregory
"There is only one bond that I trust: between a woman and her sisters. We never take our eyes off each other. In love and in rivalry, we always think of each other."
From the #1 
New York Times
 bestselling author behind the upcoming Starz original series 
The White Princess
, a gripping new Tudor story featuring King Henry VIII's sisters Mary and Margaret, along with Katherine of Aragon, vividly revealing the pivotal roles the three queens played in Henry VIII's kingdom.
When Katherine of Aragon is brought to the Tudor court as a young bride, the oldest princess, Margaret, takes her measure. With one look, each knows the other for a rival, an ally, a pawn, destined—with Margaret's younger sister Mary—to a sisterhood unique in all the world. The three sisters will become the queens of England, Scotland, and France.
United by family loyalties and affections, the three queens find themselves set against each other. Katherine commands an army against Margaret and kills her husband James IV of Scotland. But Margaret's boy becomes heir to the Tudor throne when Katherine loses her son. Mary steals the widowed Margaret's proposed husband, but when Mary is widowed it is her secret marriage for love that is the envy of the others. As they experience betrayals, dangers, loss, and passion, the three sisters find that the only constant in their perilous lives is their special bond, more powerful than any man, even a king. 
Three Sisters, Three Queens at Amazon.co.UK  and Amazon.com